God bless my friends of steemit, greetings.
"Do you not know that the saints are to judge the world, and if the world is to be judged by you, are you not competent to judge the most trivial cases?"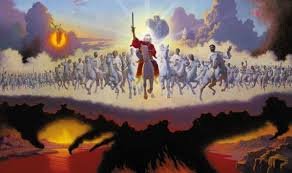 Source
Dear friend of steemchurch, if you are a believer in Christ, then you will have a part in the government that Jesus Christ will one day exercise on earth. Here we are not talking about the judgment of the great white throne, which will be the judgment in which those who are not saved will appear before Christ. No. But we must understand that this has to do with judging the affairs of this world until eternity, at least that is how we think. So we see.
1.The first reason in relation to the ability of believers to judge is that the holy people are to judge the world.
We believe that this has to do with what Paul told the young preacher Timothy, in his Second Letter to Timothy, chapter 2, verse 12: "If we suffer, we will also reign with Him;" This means that when Christ reigns, we will judge, pronounce judgments in the affairs of this world.
And that was the way it was; and he continued to say in verse 3 the following:
"Do you not know that we are to judge the angels? How much more the things of this life?"
We see that the apostle began to present, from verse 2, there a series of questions "Do you not know?" When Paul used this expression, we can be sure that the believers did not know. It was a very delicate way of saying that the brothers ignored those things.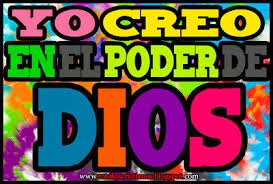 Source
2.The second reason related to the ability of believers to judge was that the holy people will judge the angels. Paul entered here into another area that presented another aspect of the truth. We must confess that we do not clearly understand what he really meant here; It is difficult to understand. All we know is that man was made a little lower than the angels and by means of redemption, man was elevated to a place of communion with God, to a position superior to angels. God allowed man to fall and He would never have allowed it if He had not thought that it would work for good. It allowed man to reach a higher position in this way. So that popular saying that "the bird with the broken wing can never fly so high again", because it is not true, is not applicable in this case. Because here we see that man can fly much higher. We, the human beings, we are going to be on the angels, we are going to judge them, we are going to have them under our orders. Now, we reiterate, this affirmation goes beyond our understanding, but we also believe it. Well, here we were given another reason and to see it, we have to go to verse 9, where the apostle Paul presented us another of his "O do not know". Let's turn to the first part of verse 9 of this chapter 6 of the First Epistle to the Corinthians, which says Do you not know that the unrighteous will not inherit the kingdom of God? Thus,
3.We have here, the third reason related to the ability of believers to judge: That the unrighteous, the wicked, will not be in the kingdom. Now, we want you to pay close attention to what we are going to say, because it is important. No secular judge or jury is equipped to make spiritual decisions, because they do not understand spiritual principles. And that is the reason why, lawsuits that concern the churches and the believers, never receive an appropriate solution when they reach the secular juridical tribunals. Why? Because the judge may know very well the material of the legal books, but he knows nothing about spiritual decisions, because he has no discernment in those matters.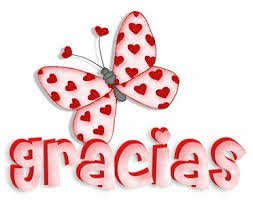 Source
And believers today do not seem to be trusting other believers who do have spiritual discernment, to solve problems, as they should.
The following work was taken from the Bible school after the teacher
the biblical references are from Reina Valera 1960.
www.steemchurch.net