Complete Guide to SPT Token Sale
Welcome to SteemBet platform. We have introduced our coming token sale of SPT(SteemBet Platform Token) last week, here we are providing more information as a complete guide of the token sale. There will be three rounds of token sale, which are Seed Round, Pre-sale and Crowd Sale separately. In order to encourage Steemians to participate, we have set a very attractive bonus for Seed investors.
SPT sale page:https://steem-bet.com/
SPT Token Sale Timeline

SPT Token Sale Terms for Stages

Who are eligible for the Seed Round sale?
The first round to token sale offers very limited access to the public. The reason being that we would like to give the rights to those who helped SteemBet grow from the very beginning. We apologize for being inaccessible to everybody in Seed Round, but all Steemians will have equal access in the second round, pre-sale. That said, we have listed criteria below for Steemians to participate in the Seed Round. You are eligible to participate if you are qualified for ANY ONE of below items.
KOL:Steemian with more than 1000 followers and posts related articles to SPT token sale.
SteemBet Player: Any account which has more than 10,000 SBT from SBT balance and SBT Stake combined.
Game Review Master: Post an article on Steemit about your game experience with SteemBet. It could be critics and suggestions. The article needs to gain at least 10 upvotes.
Creatives:use your unlimited creativity to create SteemBet Symbol (such as illustration、video、GIF emoji and so on) and share to steemit or Youtube for 10+ likes.
All of users who meet the above situation, please join the waitlist on steem-bet.com by submitting your eligible application.
More Q&A about seed round, Please refer to our FAQ section on SteemBet
Https://steem-bet.com/#faq
I'm qualified. What now?
Congratulations! First, please log in to the official website with Chrome. In order to log in, you need to have Keychain Chrome Plugin installed for us to be able to verify that you own your Steem account. In "Join the Whitelist" section of the page, you can check qualifications of your logged in account. If any item shows green, the "JOIN" button will be clickable. By clicking on Join we will put your account on our whitelist. And that's it! Once in you can just sit and wait for the sale on 16:00 April 22th UTC to invest with Steem. Below is a step-by-step walkthrough with screenshots.
https://steem-bet.com/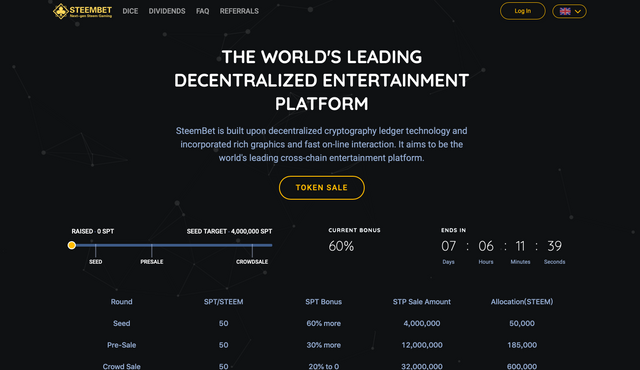 1、First step, you need to use keychain to log in to SteemBet. Please click on Log In button as shown below.
Note: Keychain is a browser extension which securely stores your keys and broadcast transactions to Steem blockchain. It's Metamask for Steem with which you never have to enter your private key into a website to use a dApp. Please check Install Extension.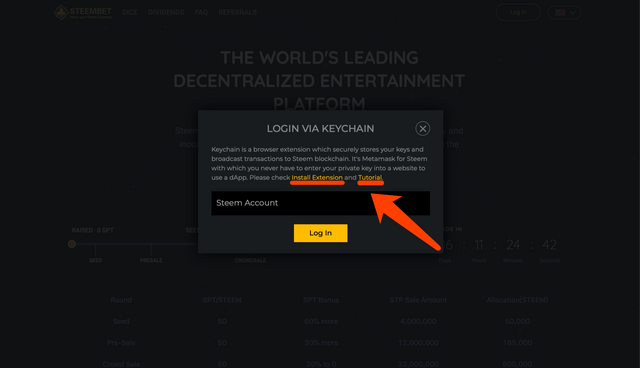 2、Second steps, after logging in SteemBet with you account, you can check your account whether get the purchase qualification by clicking on TOKEN SALE.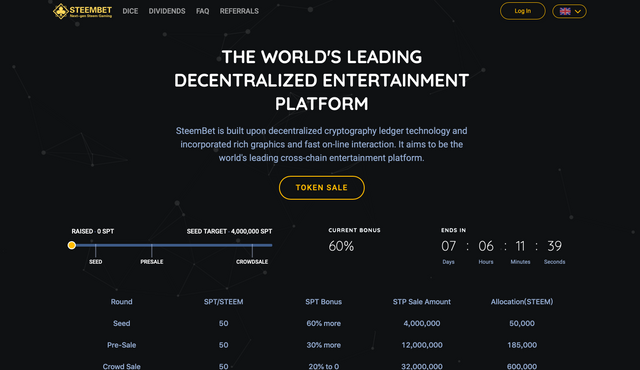 Below qualification list shows whether if you are eligible to join our whitelist. If you have posted articles about SteemBet or have made art for SteemBet please contact us on Discord. We will manually verify your qualification. Once enlisted, you will be able to invest and purchase SPT on 16:00 22nd April UTC.
Seed Round End Time: 16:00 24nd April UTC.
Dividend Distribution Time: 16:00 28th April UTC.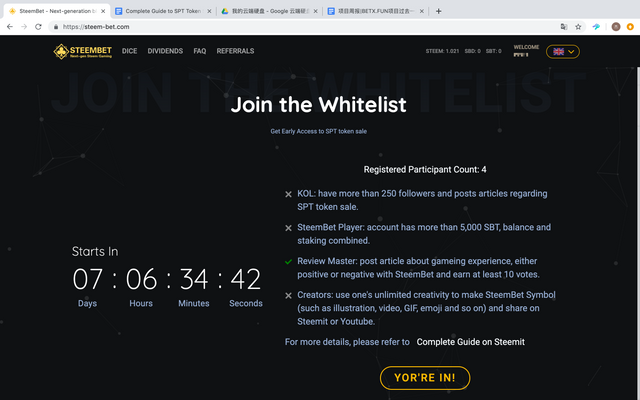 By the way, there is a new website for SPT sale. You can search all of the information about SPT and SteemBet platform from the following pages.
SPT sale page:https://steem-bet.com/
About SteemBet Platform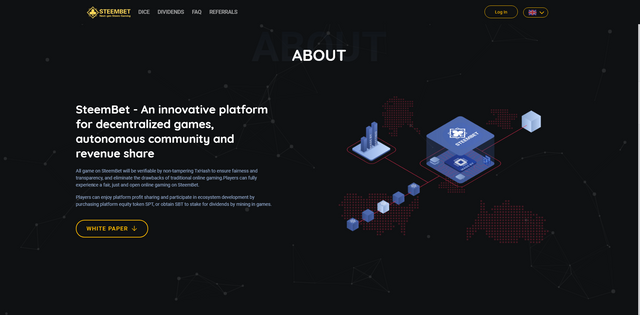 Breakdown of our Token Recipients.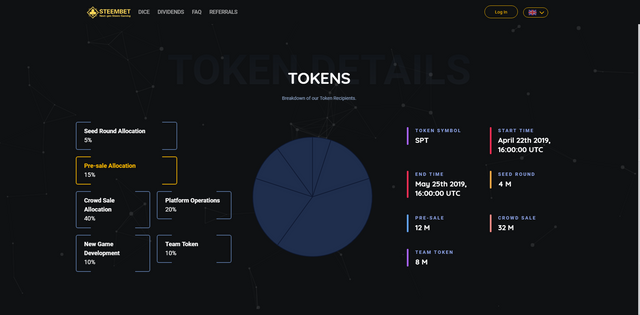 SteemBet platform 2019 development planning route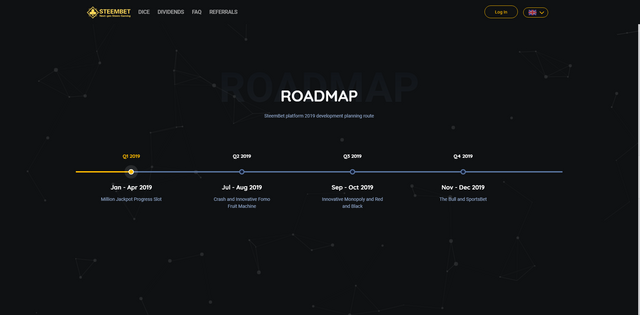 Download the white paper to learn about SteemBet and SPT tokens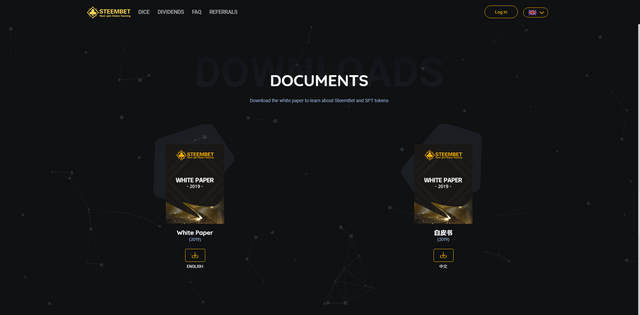 Below we're provided a Q&A list of token sale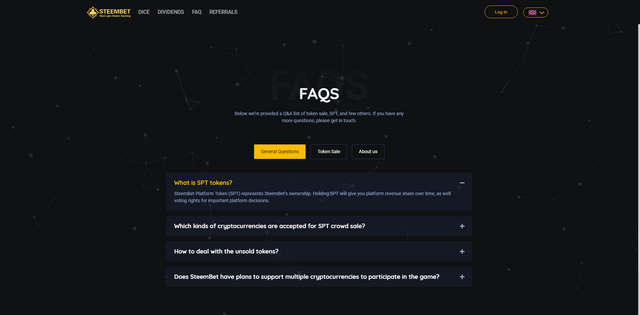 That is today's guide to SPT token sale. If there's anything else you are not clear of, please feel free to reach out to us on Discord. If you have any questions or suggestions, please let us know and we will issue 50 - 200 STEEM equivalent SPT reward for important feedback. Have fun betting!
SteemBet Official Website
SteemBet Official Discord server
SteemBet Official Telegram Group