As men get older, the toys get more expensive. - Marvin Davis
Well I came to know that one of my newest toys was far too expensive since I don't even have the chance to (legally) use it.
As described in my article Hard times for drone pilots there are a lot of restictions regarding droning on Canary Islands.
This is why I finally decided to give away my still brandnew DJI Mavic Pro which I purchased in November 2017 and haven't ever used since then.
Due to the fact that we have a lot of vloggers and travellers on Steem who might appreciate having such a toy among their equipment, I thought it might be a good idea to set up an auction via @steembay.
You can now make a bid on this drone!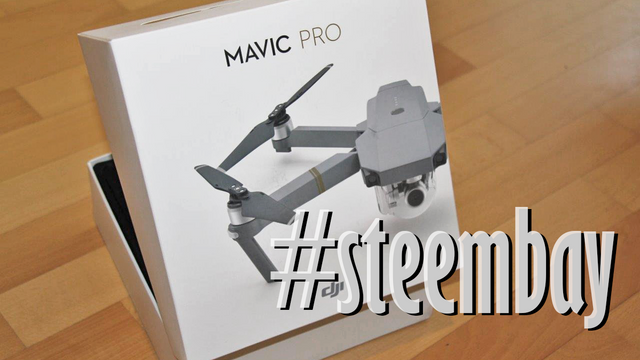 Originally packaged DJI Mavic PRO
The deal
As you can see on the following pictures, all items that come with the drone are still in factory packaging.
I purchased this DJI Mavic PRO on the 17th of November 2017 via Amazon.de and paid €1.008,93 for it (= $1,170 USD), including shipment within Europe.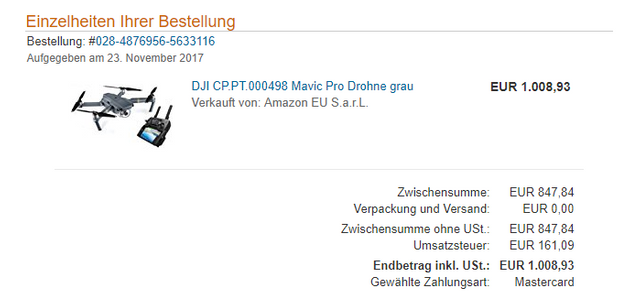 Considering a current Steem price of $0.66 USD, the price would be ~1,772 Steem. Supposing that it may drop a little more during the next 7 days (auction period), I'd like to estimate $0.59 USD / 1 Steem: 1,983 Steem.
However, I'm pretty aware of the fact that even the drone hasn't been used, it's lost some value over time.
That's why I'm going to start the auction at 1,500 Steem (including shipping). C'mon that's a real bargain! :-)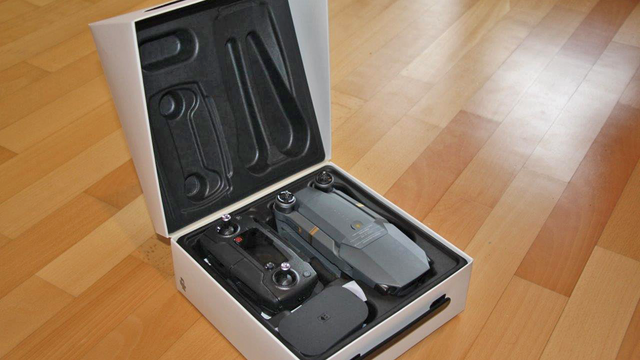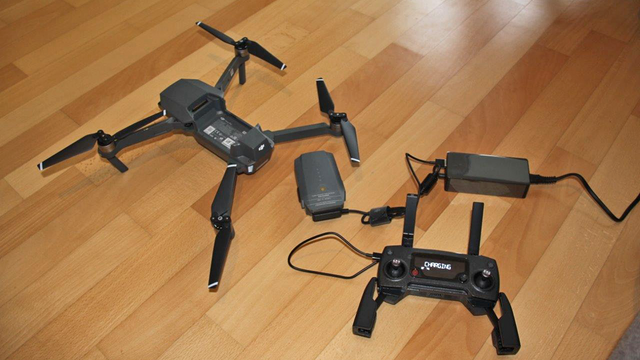 The sky's the limit!
Also be aware of the fact that I'd ask you for a personal address where to ship the drone in case you were the highest bidder.
Bids will be accepted until cashout time of this post (in 7 days from now).
Let's see who's gonna fly high soon :-)
Much love,
Marly -
Steem Ambassador
.
.
.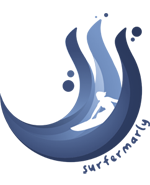 This blog was created in July 2016, aiming to provide thought-provoking content for open-minded people who go on adventure, step out of comfort zones and embrace the new.
Thanks for being part of the journey!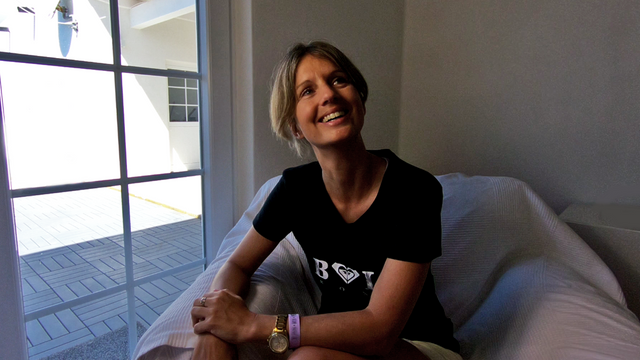 PS: All my blog posts are created and submitted via eSteem Surfer 1.1.12 - my favorite Steem desktop client that was developed by @good-karma's @esteemapp team. Check out their account for more information.
Original content.