Auction of a steemmonster card "Undead Minotaur"
I want to sell some of my Death Cards. That's why I'm auctioning my Undead Minotaur Level 1 card on Steembay.
All bids will be listed in STEEM.
You can place a bid on the playing card shown.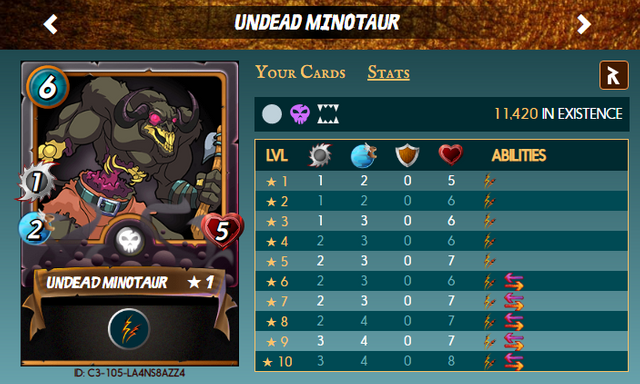 Screenshot https://steemmonsters.com
Minimum bid 0.01 STEEM.