I've got a weird one up for auction... Distressed Crocodile Three Strap Gauntlet. Yes that is genuine cayman croc.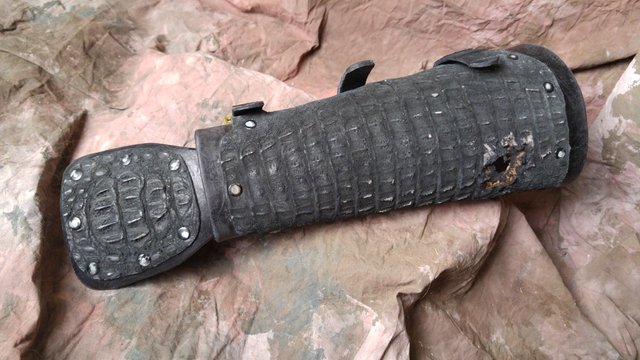 I made this Gauntlet. for a "filmmaker" (cue the Stewie Griffin voice) as a costume piece for his latest" blockbuster independent film " (Stewie once again). Well the "filmmaker" reneged on paying for for it, instead insisting I give it to him for credit in his latest masterpiece. That was about worth a cup of Starbucks so I said cash only please. Well we both dug in our heels and I got stuck with the thing.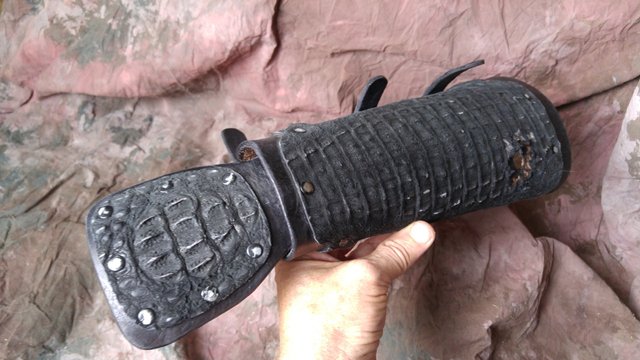 Really unique actually. Made with distressed crocodile on a cowhide base with three croc straps and an adjustable palm strap.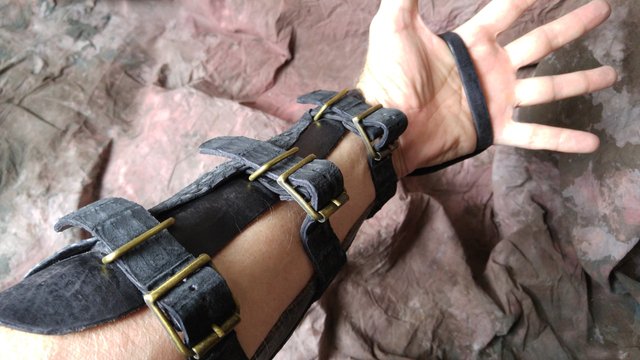 Any cosplayers out there? Anyone heading to Wasteland weekend in a couple weeks and need that final touch to your costume? Here is your chance to pick up something original for a few STEEM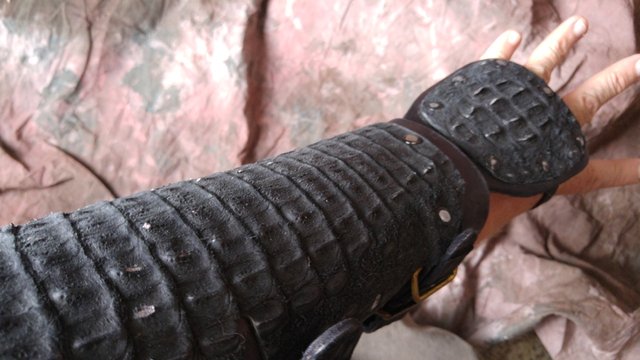 Part of the "filmmaker's" (I can't say that without hearing Stewie) order was that the gauntlet had a hole blasted into it, hence the extreme distress.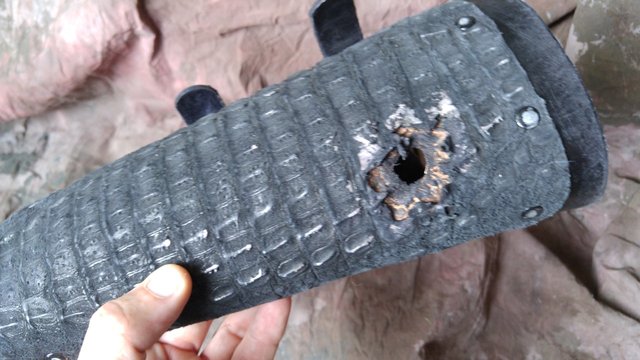 The guy owed me $150. Its just in my way now so I will let this one of a kind, all handcrafted gauntlet go for 50 STEEM. And in USD terms today, that ain't much.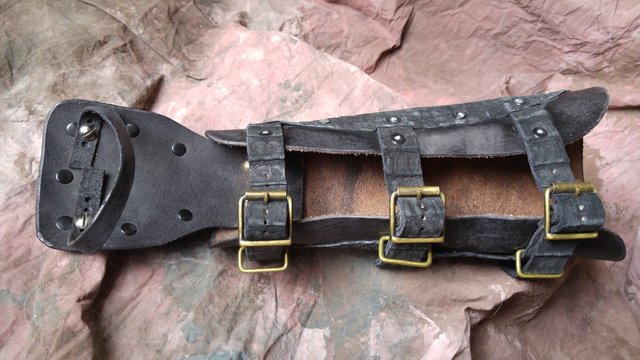 Shipping to US addresses will be $15.00 equivalent in Steem or SBD. International shipping will be $28 equivalent in Steem or SBD. Auction will end in 7 days and bid amount plus shipping will be payable at that time. International buyers will be responsible for customs duties should any apply. Questions? Ask away...
I make a lot of different leather items for the ArmadilloLeather shop on Etsy. I put new items up in the shop and take things down out of the shop all the time. I will be posting some these items on Steembay to give you the chance to own an Armadilloman original item for just a few Steem. Or start your crypto Christmas shopping early!