You are viewing a single comment's thread from:
RE: 500 Shares of STEEM Basic Income Contest


Did all parts of task 1 #coinbase



Did all of task 3.
#payitforward #pifc
I also did task 8.
#feedyourminnows #scrooger
Here are my witness votes if you have some others for me to look at let me know.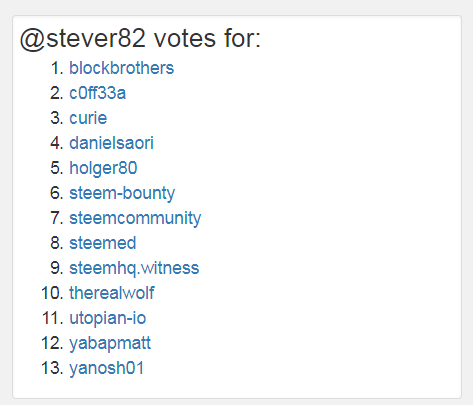 I also did task 8.
#feedyourminnows #scrooger
Thanks for sharing all these cool things