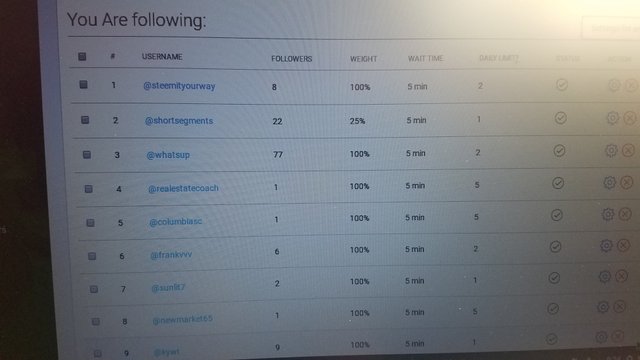 source=my camera
It was not a very easy process for me to set up. I think I was overconfident because I have used Steemconect before. There are ? marks to help figure out the steps. The autovoting is working and I have already been making some changes to it.
I was a little nervous about this but I think I will be OK.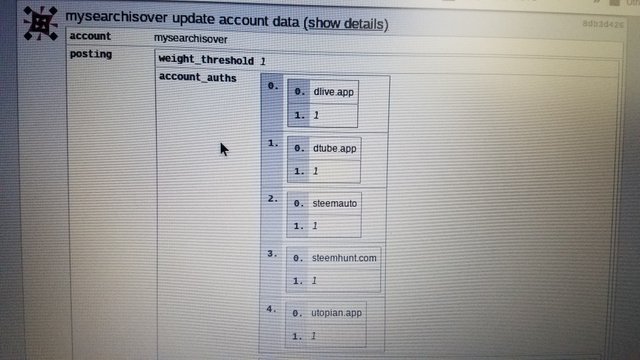 source=my camera
I did set up a curation trail in case anybody is interested. https://steemauto.com/dash.php?trail=mysearchisover&i=1
I'm hoping my curation rewards go way up. Last week I think I only earned about 2.423 Steem but hopefully I can double or triple that.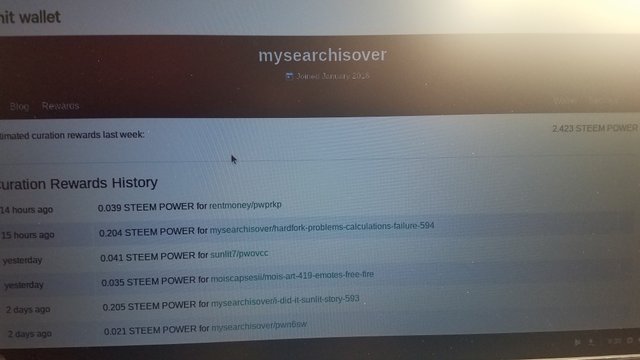 source=mycamera
@whatsup had a good point. The hardfork effects are not really here yet.
"The Reward Pool is based on averages and the downvoting and lack of bidbot usage hasn't been averaged in yet. A week after HF21 the first payouts will begin to happen and the adjustments will start. Yet they still will change as people use the site differently,"
Saturday 8-31
#king
1,105.243 SP
1,731 VP