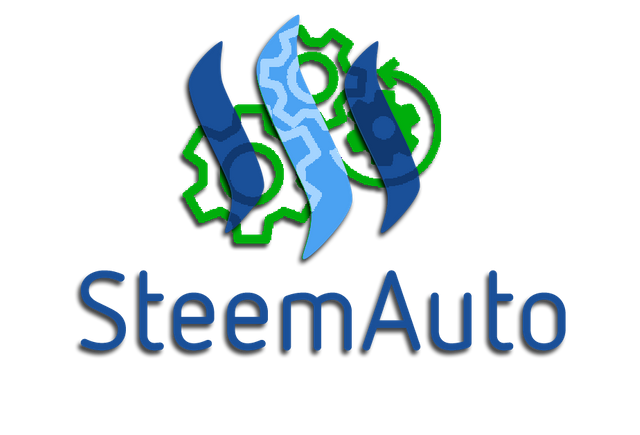 Image Credits by @steemauto

Hello Everybody !
You may have heard of SteemAuto which is developed by @mahdiyari . Well this is an exceptional good work by @mahdiyari , but it is really sad that he is not getting that much exposure for his work, nor he is getting much appreciation which he deserves. You may have heard of https://steemfollower.com too, made by @mahdiyari, which is also a really good website and helpful.
Lets explain and understand SteemAuto in a more clear and easy way.
WHAT STEEMAUTO IS?
SteemAuto is used for three most important features which we all do on Steemit on approximately daily basis. But yeah if you are an investor and can't use Steemit on daily basis then SteemAuto is the solution for you. It can help you earn more with it's curation trail.
HOW?
Lets discuss
SteemAuto provides you with three most important features, which are:
1. CURATION TRAIL
Curation trail is when you connect your Upvote automatically to someone's Upvotes, which means whenever they Upvote on other's posts, you will automatically Upvote those same posts giving you the chance to earn more by curating.
And what I like the most amazing feature about this that your Upvote will not apply to that particular user's self Upvotes.
You can choose your user from this window screenshot on SteemAuto.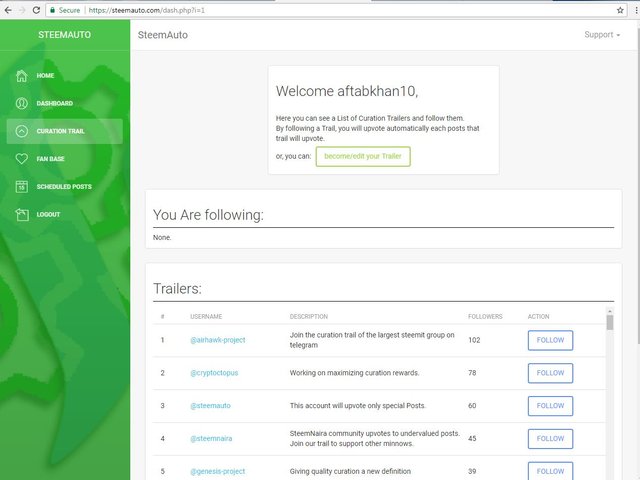 2. FAN BASE
In Fan Base you can follow someone and then Upvote their posts automatically when ever they post.
I would suggest you, try to choose someone who is always publishing good posts. This is really good for them too getting appreciation, and in return making you earn for curating.
This is the window screenshot where you can choose your favorite Authors.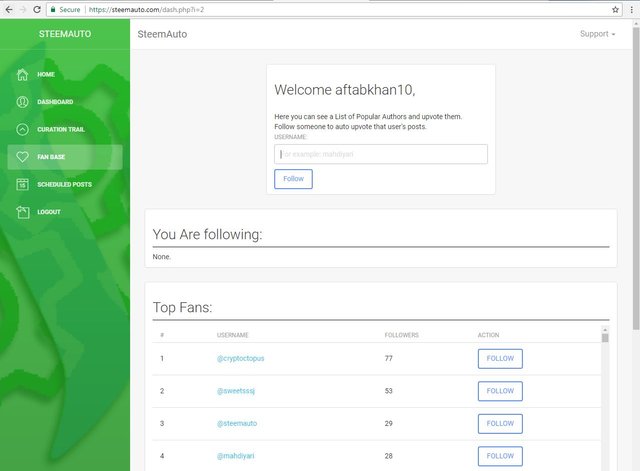 3. SCHEDULED POSTS
This is indeed a really awesome feature provided by SteemAuto. In Scheduled Posts tab you can set the publishing time for your posts, whether it's today, tomorrow or some other day. SteemAuto will automatically publish your post if you are somewhere else and having no access to Steemit.
SteemAuto Scheduled Posts window's screenshot.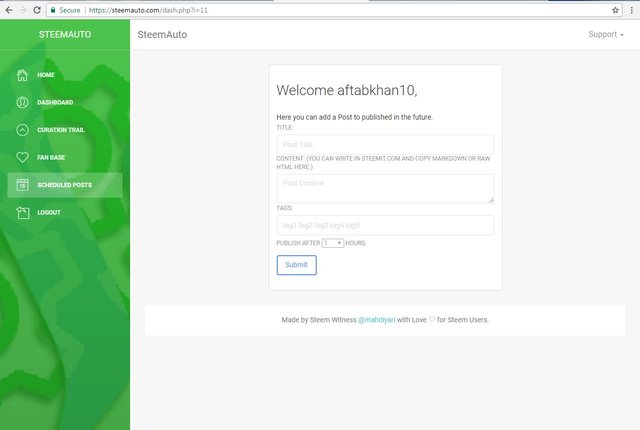 HOW TO REGISTER
After you open https://steemauto.com and click on register you will have this window and you need to feed your details.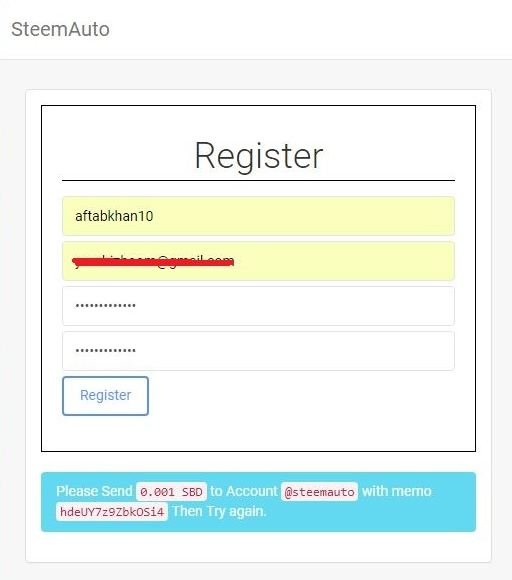 Before clicking on Register send 0.001 SBD to @steemauto with the memo given.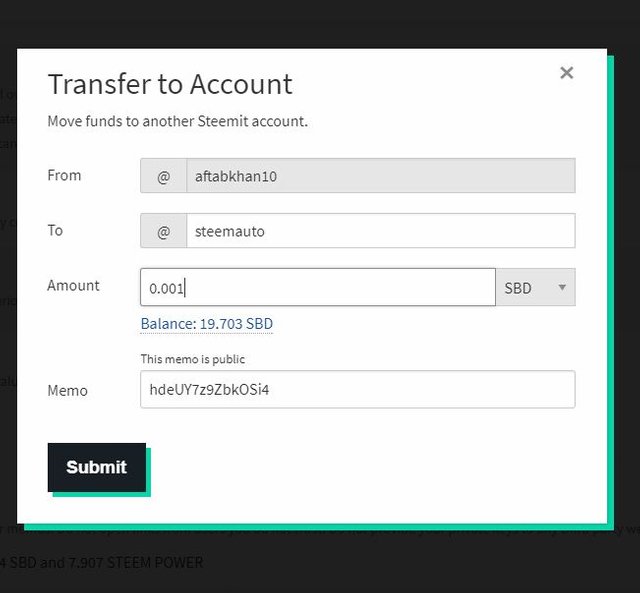 After confirmation of this transfer go to SteemAuto and then click on Register. Thats it, you will be registered on SteemAuto. And then you can utilize those features which I have explained in detail above.
Website Link:
https://steemauto.com

Do leave your feedback about how you think about this post, and about SteemAuto.
I would also suggest to vote @mahdiyari as a witness for his outstanding work.
Thanks
Love