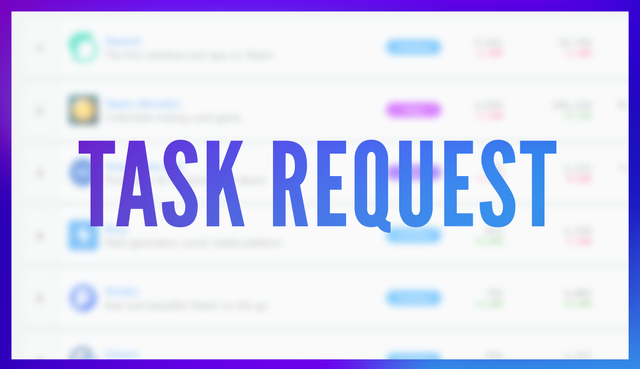 ---
Repository
https://github.com/steemapps/discord-bot
What is Steem Apps
Steem Apps is a project which is collecting data of apps on Steem and displaying it in a ranking, to showcase the power and usage of Steem and its apps. (More Info)
Many Steemians would agree that this is currently one of the most promising projects to get the word, about Steem, out into the world.
And well, this task request would be an important asset to the growth of Steem Apps.
The goal for this task request project is for a discord-bot which is able to fetch data from the API of Steem Apps and display useful statistics and data. (Top 5 Apps, etc.)
---
Details
The main programming language should be Javascript/Typescript.
The supported queries should include:
TOP X Apps

For specific categories
For specific types (app, dapp, interface)
Sorted by different parameters (dau, tx, volume_steem volume_sbd, rewards_steem, rewards_sbd)
Sorted by time (last_day, last_week, last_month)
As Steem Apps is currently in alpha, more parameters will be added over time, so it would be great if this project were to be considered as longterm.
Deadline
2 weeks
Communication
Via discord: https://discord.gg/HQatBRe (therealwolf#8970)
---

Do you believe that my work is valuable for Steem? Then please vote for me as witness.