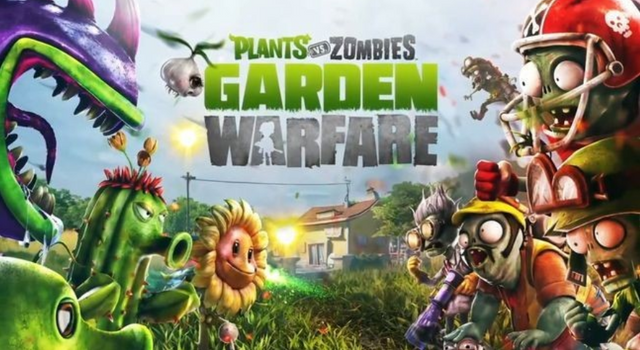 Plants and zombies take action
Plants vs. Zombies: The Battle of Neighborville is the new installment of the third-person shooter and, in turn, spin-off of the famous PopCap franchise that confronts plants and zombies, which leads us on this occasion to a fight for the dominion of the city of Neighborville. Driving one of the heroes, we have to make use of all his abilities to end our rivals, whether alone, cooperative or facing other players through online.
This time we do not have a menu from which to select levels, but it takes us to a huge patio from where we access all its modalities, we interact with other players or we get new materials to customize our heroes, among many other tasks. This place varies from one side to another, being Dave's Mansion in the case of plants or Dr. Zombi's Barracks in the case of zombies. At first it may seem a bit overwhelming because of the large number of options available, but soon we get to work and discover all its possibilities to keep us hooked for a long time.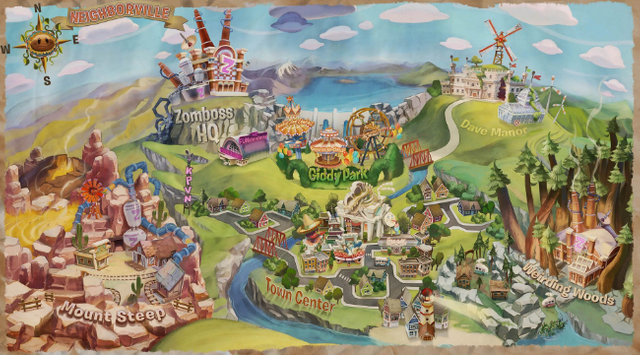 source
Its mechanics are very similar to what we saw in the previous game, where we choose one of the 20 characters, which are divided into 10 by each side and distributed in three classes (attack, defense and support), to enter the action. Here we can move freely through the scenarios, jump, shoot or use the different skills of each, having to wait a certain time to recover. Of course, some tweaks have been made to make the game more balanced, in addition to adding a sprint that saves us unnecessary long walks. In general it is very satisfactory, with a targeting system that works perfectly and very interesting strategic options.
These characters can be customized with different cosmetic elements, which can be achieved by completing certain missions, with the prize balls, spending the money we achieved in the game or through microtransactions, although we do not believe they are necessary to obtain them. They can reach level 10 with the experience gained and subsequently move up the category to unlock new improvements. There are six categories available: Recruit, Advanced, Specialist, Elite, Super Satellite and Master. Then we can activate all kinds of advantages using improvement points, being more or less valuable depending on the amount spent, so that the character adapts to our style of play. Each creature has up to three customization settings that allow us to create variations of them to choose between them quickly and thus adapt to the mission we face.
As news, on the side of the plants you have Night Hat (attack), Oak and Acorn (defense) and Sandwich (attack), while for the zombie you will find Electric Skater (attack), Hero Eighties (attack) and Space Cadet (defense). We liked how well balanced they are, although it would also be good if some news had been included in the support.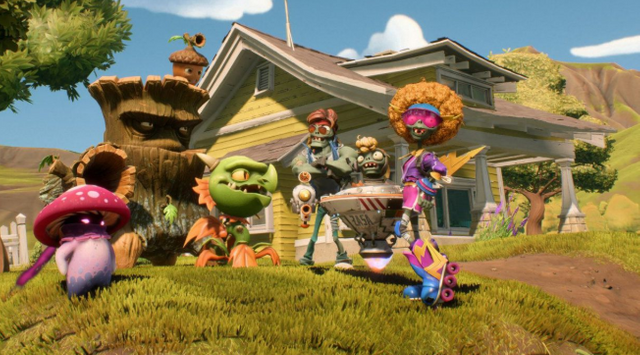 source
The variety of 'Plants vs. Zombies: Garden Warfare
As for game modes, there is something for everyone. If you are one of those who enjoy playing alone there are several locations to visit: The Center (both for plants and for zombies), Mount Slope (plants) or the Strange Forest (zombies). It is a kind of campaign full of humor in which we meet charismatic characters that provide us with missions and where we can get unique personalization objects for them, money, experience and other extras. In general it is entertaining to have great scenarios to explore, fun battles and struggles against challenging bosses, even if you don't expect an overly elaborate story. As an extra we have the Mareante Park, which we access directly from the main courtyard to practice with the combat system.
Shortage of game modes, but many challenges
Once we pass the multiplayer portal, you can see other players and the different modalities available. We have the Battle Arena, where two teams of four fight in different rounds and characters are discarded; Absocation of territories, where the attacking team has to reach its objective and the defender maintains its position, facing a total of 12 players per team; and Defeat by Teams, which simply proposes a battle of eight against eight in which they have to reach 50 casualties before the opposing team. They are not too original modalities, but they work very well and give us for many hours of play, along with events that take place continuously every week and change their theme.
As one of the great novelties, now two players can participate in any modality in local cooperative to split screen, making in general much more fun. But it is not the only way to enjoy in a cooperative company, since it returns to the online cooperative mode in which up to four players have to face large hordes of enemies to protect a structure, being in this sense very faithful to the origins of the franchise. It is really fun and moves us to a map where waves of enemies appear, having to kill them, some bosses and fulfill certain missions to obtain juicy rewards.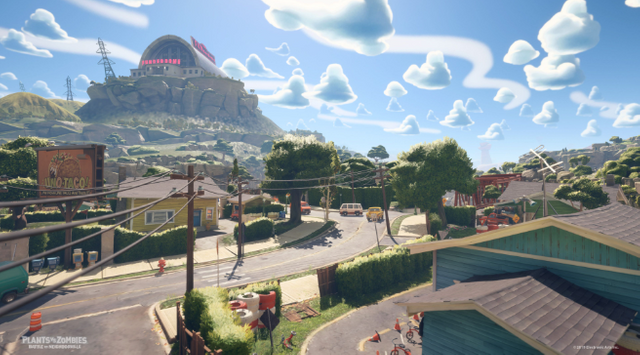 source
In short, Plants vs. Zombies: The Battle of Neighborville uses the formula that I enjoyed in previous Garden Warfare, but making some adjustments and adding improvements that make it much more fun. Whether you like to play alone or in company, you will find many options to enjoy it, although multiplayer modes are much more worked than the campaign. We believe that there is still room for improvement, but the fighting, the great balance between the two sides and its great control system mean that we never tire of fighting battles.
Shortly after your proposal attracts you, you have a game for a while, especially since there are very numerous contents that are also updated every week. It launches at a very appetizing price, so you will only have to choose the side with which you will try to conquer Neighborville.