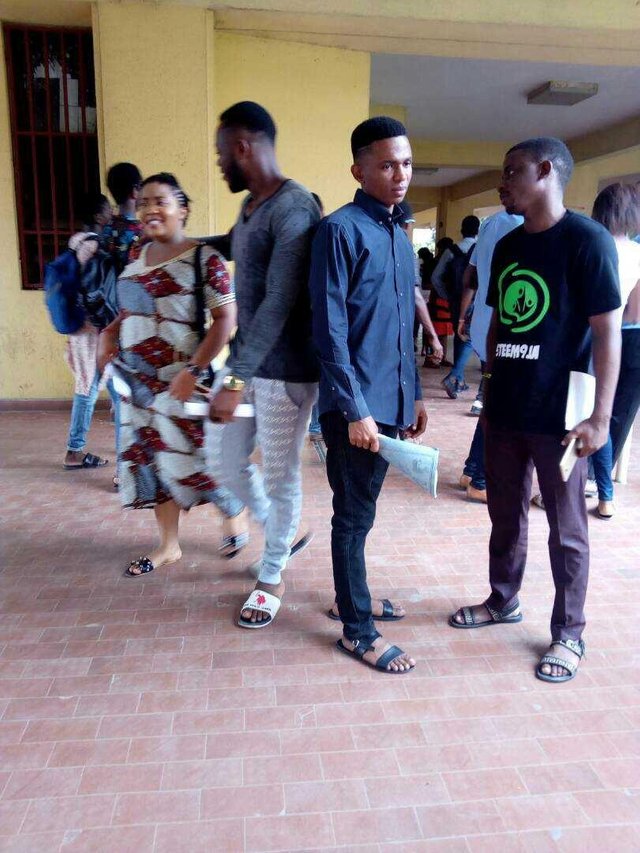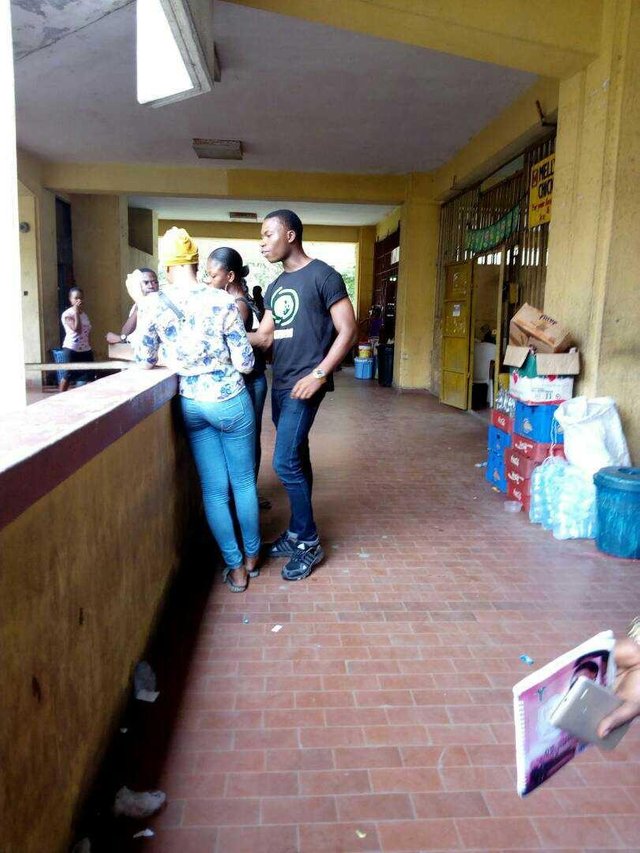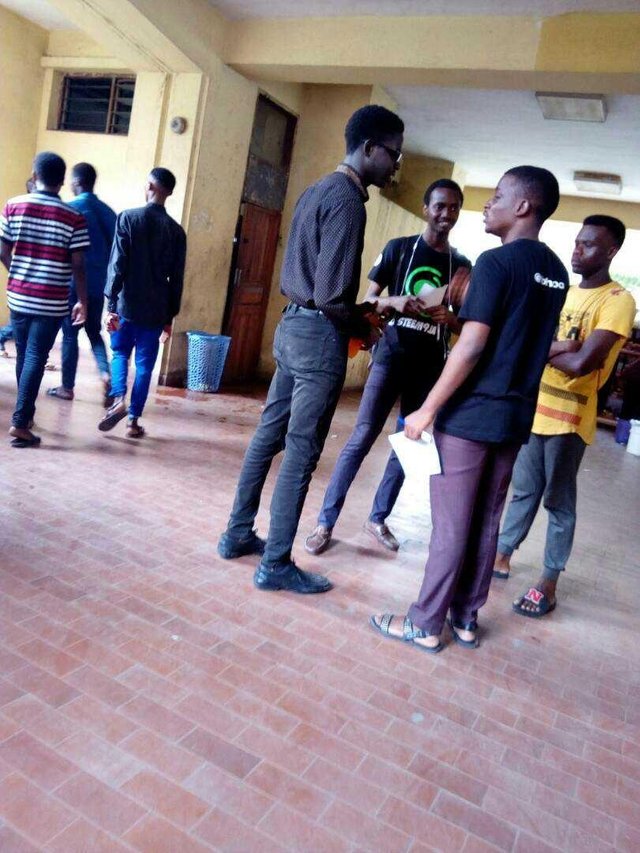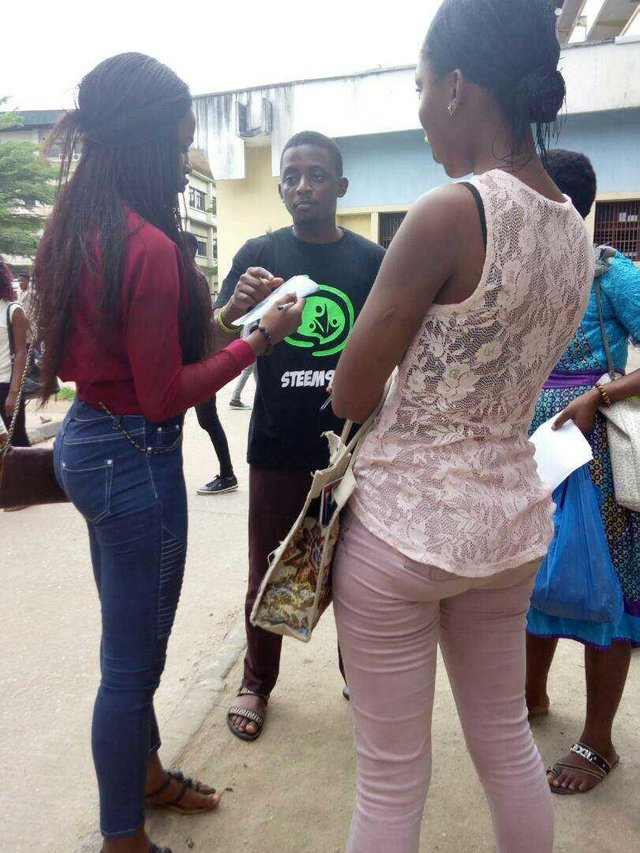 ---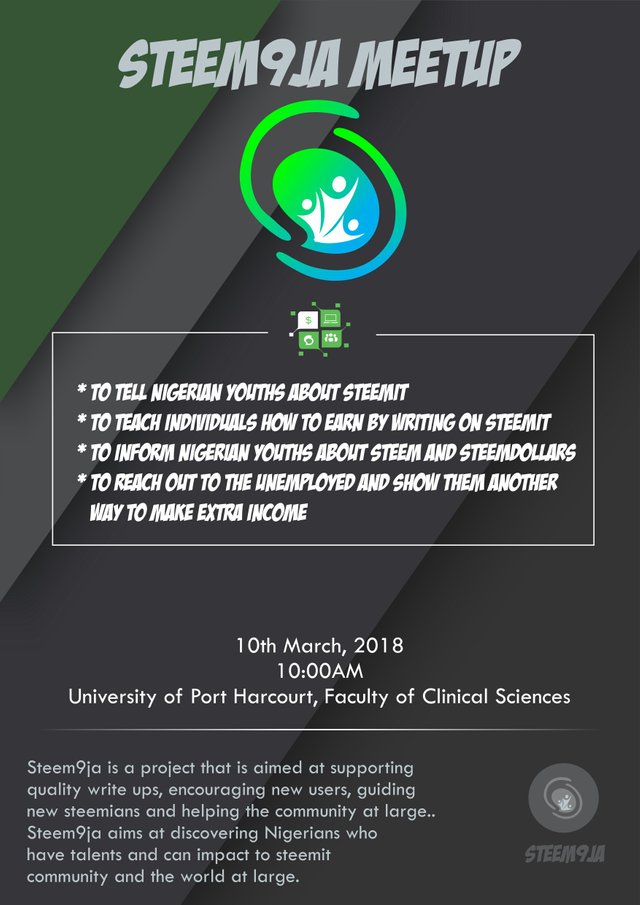 It's the first Official Steem9ja MeetUp and I am more than proud to present it to you as a Steem9ja Ambassador.
Steem9ja is an ongoing community project that is aimed at promoting steemit among Nigerian youths. In the light of this, steem9ja intends supporting quality write ups of steemians, encouraging new steemians, guiding new steemians and helping the steemit community at large to grow in significant ways.
Steem9ja aims at helping the unemployed and undergraduates earn while in school and in search of a job. We hope to achieve this by helping them and teaching them how to post original content and get duly rewarded.
Steem9ja aims at discovering Nigerians who have talents and can impact to steemit community and the world at large positively.
From Steem9ja Original Post Here
Details of the Meetup
The Meetup will be holding on 10th March, 2018

Time - 10:00am GMT+1

Venue is the University of Port Harcourt, Faculty of Clinical Sciences, Nigeria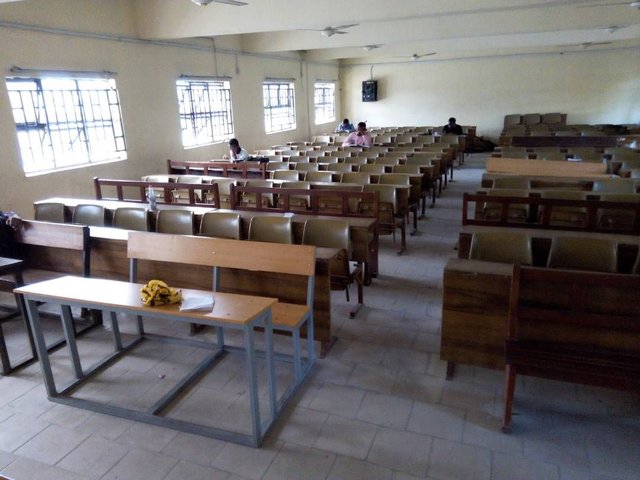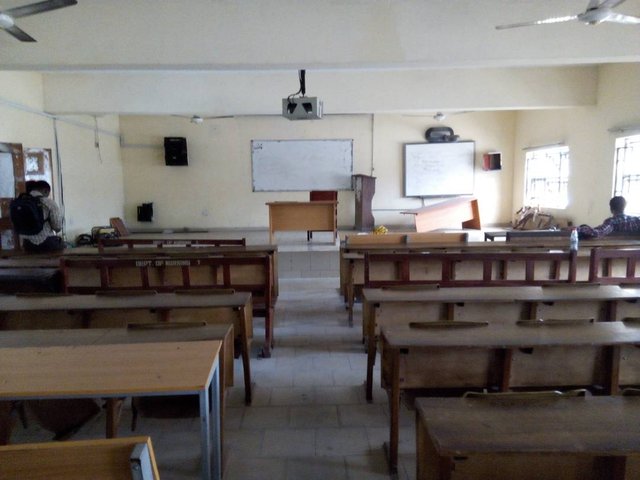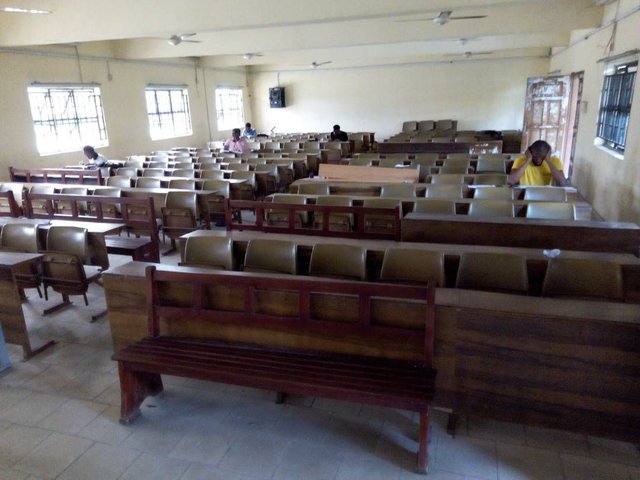 Find on Google Maps -
https://goo.gl/maps/GFUxQmAgaSt
---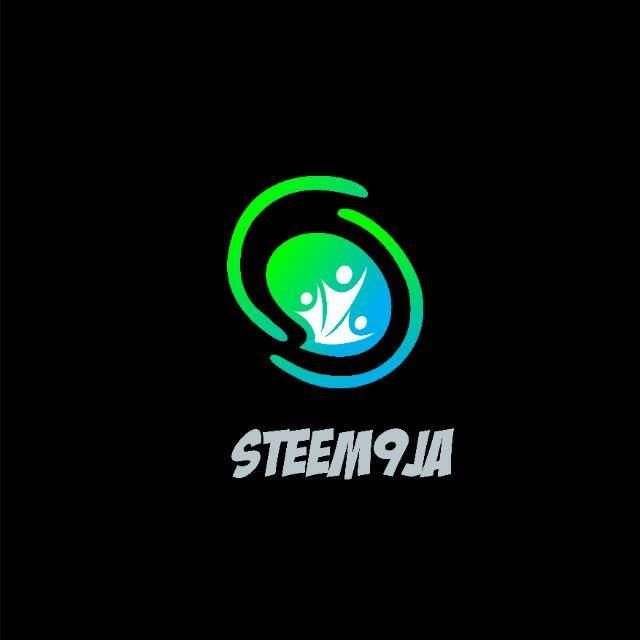 This a call to all Nigerian Steemians in Port Harcourt and beyond to take part in this great Meetup and to help bring steem9ja's vision to a reality.
This Meetup is brought to you in association with @stach Nigeria.
See you on Saturday.
Happy Steeming
The Steemit Pundit.