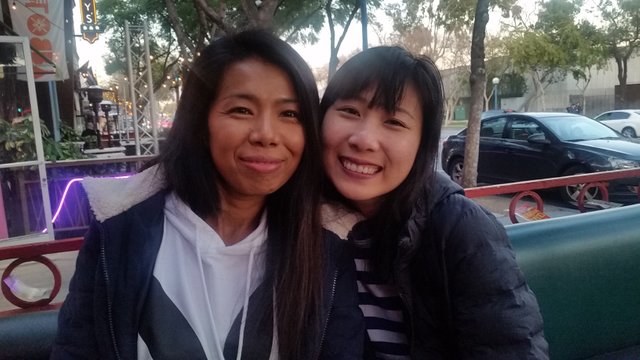 First of all, P Natty, I'm stealing you pics na ka! :D
Whatttt!! Another Steem-meetup! Feel like it's been a while but now that I think about it, probably not even that long ago with @chefsteve and @loveself when they were in Thailand a few weeks back. This time in LA!!!
Peter aka @pmlifecoach had contacted me before that he would be down to come pick me up at the airport to wherever I'd like to go.
Hey, I'm super thankful!!
I unluckily got stopped, waited hours at the immigration and had a long talk with the officer. They said, 'You're too pretty. We're not letting you in'.. Yeah.. right.. l had to answer, who you're gonna meet in LA, what are their names and how did you all meet??
'It's ... and we met on Steem, the decentralised bla di blah...'
'It's just weird how you guys met' (He really said that :D)
Well, anyways, 3 and a half hours has passed after the arrival. Guess what, @pmlifecoach has messaged me a few times with the last message 'Sorry not sure what happened, let me know you're OK when you can. Heading home now.'
I came out and texted him that I got some problem getting into the country, he right away texted me back 'I'm on my way back to Airport'
Hey, I'm super freaking thankful!!!
ps. I had met @pmlifecoach before in Bangkok and had a lot of meat together. Check out the vlog!
This time I was darn tired after 40 or so journey.. so no no, not even a minute of footage.
We then went to say hi and hang out with another Steemian I have been talking with since I started the platform. P Natty aka @nattytsteemit. This is my first time meeting her!! Chilled at her house for a bit. She kindly let me shower at her house before going out to have some drink together.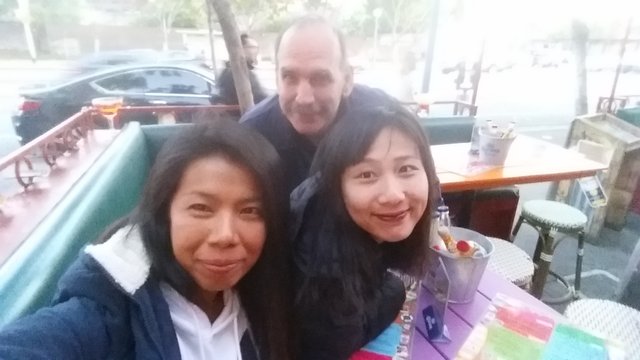 I was so tired literally + a bit tipsy from the big butt Magarita so believe it or not, I was just zzZz at the bar till the host guy came 'Sorry but you can't sleep here'..
Oops, I really just napped!
Dang it. I regret being too tired so that I forgot to snap a few photos. That's a sign that it will be the next times!!! :D (Excuse!)
Thanks again both P Natty and Khun Peter! Muchly appreciate you company and your warm welcome. If not because of you guys, I would totally have just sit there and cried at the airport after the long flight, long wait, long talk and all those.
Till next time <3
Not on Steem yet?? Let the ninja gets you a Steem account and start earning crypto!
㋡ Earn free crypto : https://www.waybeyondpadthai.com/free-crypto
㋡ Play dice and earn Steem (or lose!)
㋡ Get $27 credit on Airbnb
---
All copy and photos are original content by me.




TO SUPPORT WITH LOVE 💙 PLEASE SUBSCRIBE!!! TO MY SUPER DUPER AWESOME YOUTUBE CHANNEL :)