Paul Watson is finally fed up and done with YouTube after they keep demonetizing his videos. I think this is the perfect time to recruit Paul to Join Steemit were he is free to speak his mind without fear of being censored by the corporate social justice warriors.
Lets all blast Paul with messages on Facebook, Twitter and Youtube to join Steemit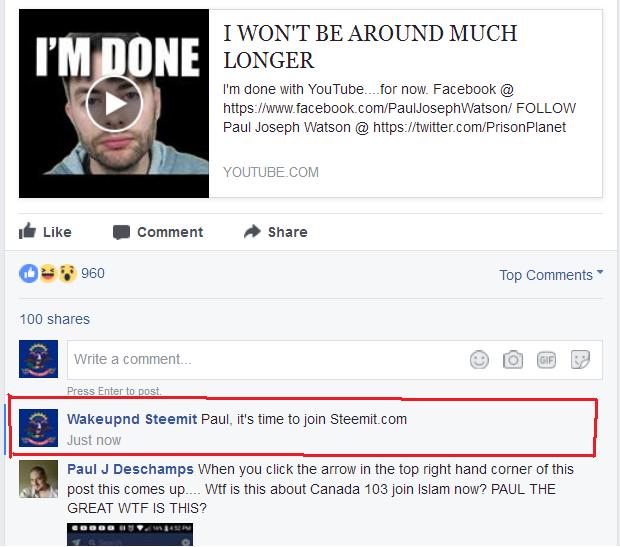 Here's my comment on Facebook. Short and sweet.
Source: https://www.prisonplanet.com/pjw-i-wont-be-around-much-longer.html