I was looking at the graphical display of the distribution of witness votes here on SteemReports and noticed the huge impact that votes from the @freedom / @pumpkin account have on witness positions.. So I thought I'd experiment with removing them to see what happens.
As you can see, the top 50 witnesses are displayed below with each of their voters given a different coloured block. The large, dark blue blocks are from @freedom / @pumpkin, a mysterious account that has a large amount of Steem Power. Votes from this account for a witness mean a good chance of making it into the top 20. I have no idea who operates this account though some have claimed it to be a person that was or is part of Steemit inc.
You can see that the huge scale of the Steem Power wielded by this account in many cases actually beats the power of all of the thousands of accounts that are combined in the graphs into one solid light blue bar at the right side of each line. One vote from one account literally has more power than 1000s of others. The multi coloured boxes in the middle of the horizontal lines represent other individual accounts that have a lot of Steem Power and it seems though, that despite the power of Pumpkin, there is something of a consensus regarding who should be in the top 20.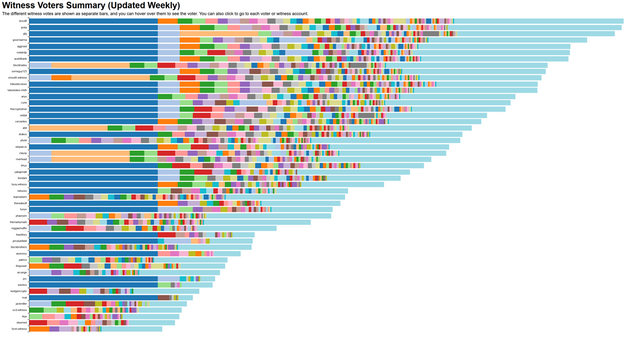 Click image to load full size and zoom in
I took this graph and manually edited it so that the pumpkin votes were removed, just to see what would happen to the top 50 witness slots.
The top 20 move around a bit and some make it into the top 20 who weren't in there before. The witnesses marked in red at the bottom of the list would drop out of the top 50 altogether.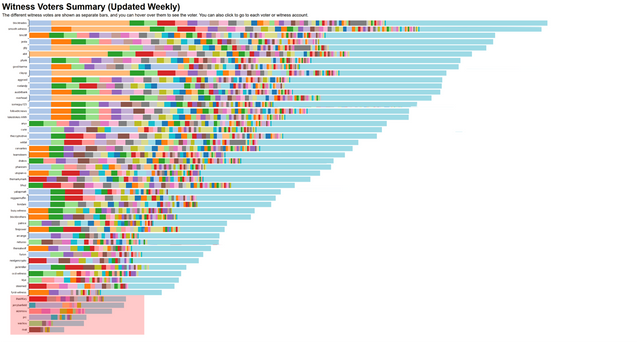 Click image to load full size and zoom in
What are your thoughts? Let us know below!
Wishing you well,
Ura Soul
---
Vote @ura-soul for Steem Witness!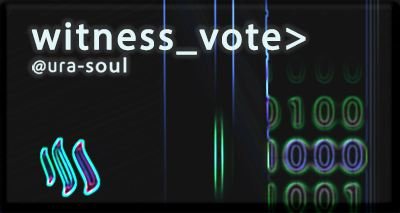 View My Witness Application Here

(Witnesses are the computer servers that run the Steem Blockchain.
Without witnesses there is no Steem, Steemit, DTube, Utopian or
Busy... You can really help Steem by making your 30 witness votes count!)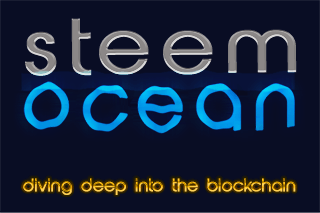 Find out your voter rank position at steemocean.com!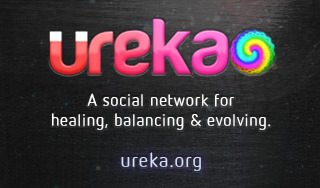 I run a social network too!