An Update On the State of STEEM from My POV
Well, today has surely been the most intense day for STEEM that I can remember. There are events that transpired here today that are probably a world first and which grabbed the attention of some of the biggest names in crypto. Here's a recap...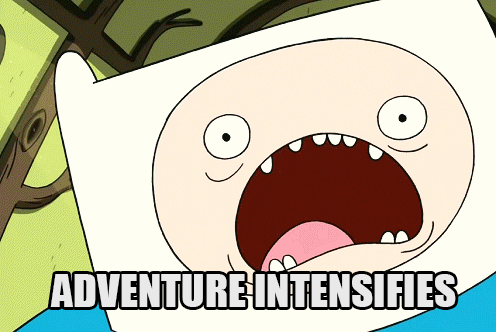 As I described in my witness update earlier today, Justin Sun and TRON managed to take over the STEEM blockchain by replacing all the top witnesses with their own. It turns out that they may have bribed some of the biggest crypto exchanges to vote their witnesses in using stake held on behalf of their clients (which is a dubious thing to do both ethically and legally).
The blockchain and middleware then started glitching due to there being too many chains competing simultaneously.
We convened in a town hall meeting in Discord, with around 250 people being involved at one point (which caused Discord to glitch out too!). During that meeting, the following transpired:
Vitalik Buterin from Ethereum Tweeted about the situation. Identifying the involvement of bribery.
Andreas Antonopolous also tweeted about it.
Pressure was put on the CEO of Binance to reconsider their decision to vote for the TRON witnesses and eventually they reversed their votes, reducing the stake that was backing the TRON witnesses considerably.
The STEEM community, in the town hall meeting, loosely agreed to direct their witness votes towards the previous top 20 witnesses in order to attempt to reclaim control of the chain. So far this has not been fully successful.
Additional options were discussed, such as creating a hard fork to completely disconnect from the TRON run version of STEEM - creating a new chain with a new name. This remains an option if the community does not agree to the future they perceive to be likely for the existing STEEM chain.
In the last few hours, three of Steemit Inc's key employees have resigned: @andrarchy (https://steempeak.com/steemit/@andrarchy/my-resignation-from-steemit), @vandeberg (https://steempeak.com/steemit/@vandeberg/an-update) & @gerbino (https://steempeak.com/steemit/@gerbino/a-new-chapter). The extent to which this will hamper TRON's ability to develop the blockchain and Steemit.com is unclear, but it is likely to be significant.
It is my understanding that no-one in Steemit inc. knew about the hostile takeover led by Justin Sun and it seems they have had enough of being misled and unduly stressed by the situation. I wish them well in their future endeavours and wonder if maybe they might be involved in a sister chain to the current STEEM one if we do not find a beneficial outcome for this current chain.
Interesting synchronicity
---
One of the repeated claims is that Justin Sun is acting on behalf of elements of the Chinese Communist Party. I don't know if that is true or not. However, I did have an interesting experience. I was thinking, the night before the takeover, about how in old vietnam war movies, the US military referred to the Vietnamese Communist fighters as 'Charlie' and I realised that I wasn't sure what that meant. As I thought about it, I realised that 'Charlie' referred to 'Viet Cong' and also 'Communists'. I looked up the meaning of 'Viet Cong' and learned that it is a shortened form of 'Vietnam Communist'.
I found this interesting, but was quite amazed when @inertia highlighted that the account that had been used to create the other account @dev365 that was being used as a proxy to vote in the new TRON witnesses - is called @congcong (You can see this here).
Considering that the blockchain is full of comments from people who might have seemed paranoid, saying that Justin and TRON are agents of the Chinese communist party - it is perhaps at best, shortsighted of them to create an account with this name! I would be open to this name being chosen as an ironic joke, but I don't get any sense of that being the case.
I don't speak any Asian languages, so I am definitely open to being corrected about these assertions I am making about the word 'Cong' here. If you have any extra insight on that then please let me know in the comments.
Where are we now?
---
Currently, Steemit inc. has lost some of it's most experienced team members and the STEEM community, in general, is not happy with the prospect of working with Steemit's new owners. It seems that this sentiment is not shared by many in the Asian/Korean communities, however, who I am told are happy to work with TRON. This may have changed as things have developed today, I am not sure.
We are left with several main possible outcomes:
Justin Sun backs down and lets the STEEM community lead itself (which is what we need, in general).
The other exchanges who have unethically voted with their clients' tokens back down, forcing the new witnesses out of the top 20 positions and returning control of the chain to the witnesses elected by the community.
The community decides to make a new chain of STEEM entirely, regardless of what happens with the top witnesses on this chain. This might involve a zeroing of account balances on the NEW chain or it might involve a carrying over the of the balances, but with the blocking of balances held by Steemit inc. and the various rogue exchanges.
It is clear that there is a huge loss of trust here in an environment that relies to some extent on the good will of those involved and in the people who make up the community wanting to be here voluntarily. We do not feel good being pushed around or dictated to, especially by people who do not demonstrate the necessary grounding or wisdom to make good decisions.
What happens next is up to all of us, so please be sure to take your time to do some research and keep up with events if you value the STEEM blockchain experiment. I am sure that this project is not dead - it needs to evolve and this has always been the case - it is just unfortunate that we have co-created a situation where change has needed to be forced in an ugly way. We could have a graceful evolution too - if we make the called for changes.
Now I need to sleep - it's been a long day. I have updated my witness server to the 0.22.4444 version that has been created as a protest version by the witness community. Tomorrow I expect further drama!
Wishing you well,
Ura Soul
---
---
---
---
Proud member of @tribesteemup.