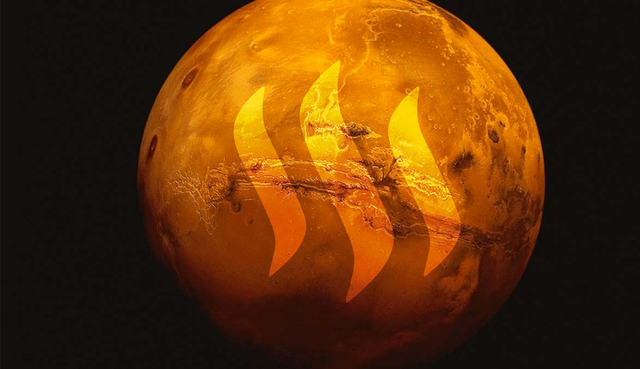 Source
---
I'm completely serious right now.
Do you want Steem to go to Mars and beyond?
Taking its rightful place back in the TOP 5?
Then make sure you vote for Witnesses. You've got 30 votes and every vote counts.
If you haven't done it, please read my previous post (Fantastic Witnesses And How To Find Them) where I explain what a Witness is, what they do and how to find good ones.
---
Witnesses are not only block-producers but also talented individuals/teams who get paid by the blockchain and you can take part in the selection who gets supported.
Imagine we'd have enhanced, or even more, projects like:
| Project | Description | Witnesses |
| --- | --- | --- |
| Steem Monsters | Trading Card Game on the blockchain | @yabapmatt & @aggroed |
| Privex Hosting | Pay for servers & hosting with crypto. Privacy is #1. | @someguy123 |
| Steemfest | Bringing Steemians together in an official event | @roelandp |
| Minnowsupport Community | Supporting new Steemians and hosting amazing radio shows | @aggroed |
| SteemPlus | Chrome Extension which deeply enhances Steemit | @stoodkev |
| Utopian-io | Rewarding open-source contributions & projects | @elear (@utopian-io) |
| Blocktrades.us | Trading SBD & STEEM easily & directly with other cryptos | @blocktrades |
| SteemBlast Campaign | in addition with stakeholder & investor interviews | @timcliff |
| Steemify | The mobile notifications app for Steem | @blockbrothers |
| Global Blacklist | in addition with ANTI Spam efforts | @themarkymark |
| Minnowbooster | Promotionservice | @reggaemuffin |
| Steemcleaners | Anti spam, fraught & plagiarism service | @anyx & @patric |
| Minnowbooster | Promotionservice | @reggaemuffin |
| Helpie | Community for bringing together and supporting Steemians | @helpie |
| Smartsteem.com | Incentivizing investors to invest in Steem | @therealwolf (me) |
and many, many more (please tell me in the comments which I've missed)
Imagine how much value this would bring to Steem and how the price would reflect that.
Now, this requires funding for development, staff, contributions, etc. etc.
And you can do something about it: with your vote.
Voting is as easy as 123
The best thing is: voting is very easy and completely free.
Step 1.) Go to https://steemit.com/~witnesses
Step 2.) Click on the upvote-symbol next to a witness name
Step 3.) Confirm this action with your active-key or password.
Step 4.) ???
Step 5.) Repeat until 30 votes are cast or you've no more witnesses you want to vote on.
(Optional) Choose a proxy
Now, if you're not sure who to vote for, then you can also choose a proxy, which is voting with your voting strength. (Only for witness voting, not the normal voting).
And if you want, you can choose me as a voting proxy. I'm always giving my best to vote for excellent witnesses.
There are of course more than 30 excellent witnesses, but so far I've chosen pretty solid witnesses.
Simply follow this link: https://v2.steemconnect.com/sign/account-witness-proxy?proxy=therealwolf&approve=1 (change the name behind proxy= if you want another proxy)
Here are a few very experienced witnesses I can recommend if you want to choose another proxy:
Epilogue
My fellow Steemians, I might not be the best blogger on Steem (definitely not), but when I have an important message I want to share, then I'll just do it.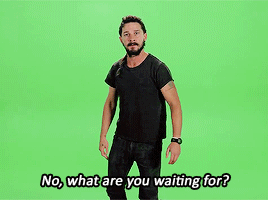 The crypto market is a very funky place. It's the wild wild west of the digital age and while there are many things that are outside the control of 99.9% of Steemians, there are still things you can do.
And one of these things is voting for good Witnesses.
If everyone is doing it - projects & development that bring value to Steem by witnesses will be supported and indirectly, the Steem price will (might - crypto is still a funky place) increase.
And with that said: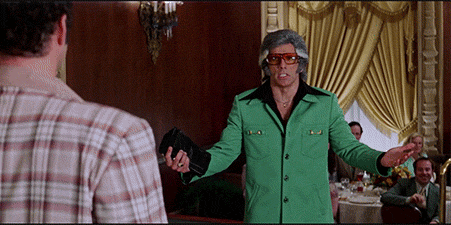 Let's just do it! :)
@therealwolf
PS: Share your favourite DO IT meme as comment (see above). The best memes will receive an upvote by moí. But only if you've voted for at least 15 Witnesses. (doesn't have to be me, but you should be able to explain why you have voted the specific witnesses)
---
Witness Infrastructure:
Primary Node: 128GB - v0.20.0 | Backup Node: 64GB - v0.19.12 | Seed Node: 64GB - v0.19.12
Projects I've developed on Steem:
Smartsteem.com > Investment & Promotion Service on Steem
Steem Chat-Wallet & Witness Essentials > Github: https://github.com/therealwolf42

If you believe that I'm of value for Steem, then please vote for me as witness. You can also set me as a proxy and I'll vote with your stake.