So, I've been reading quite a lot of posts lately, and a few times I stumbled upon a statement about the trending page on Steem being to Steem-specific. Meaning: too much content about Steem is on there.
And well, I think this is completely the right direction for the current phase of Steem and here is why.
---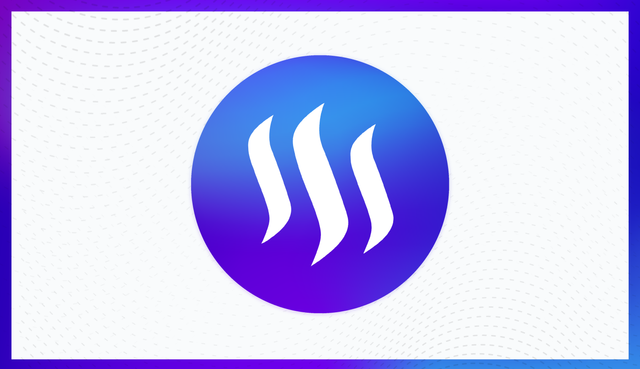 ---
The Trending Page
When we're talking about the trending page, we're essentially talking about which posts received the most rewards compared to their post-age.
A post could have 20 STU in pending-rewards with 2 hours post-age and would be higher trending than a post with 100 STU & 5 days post-age.
The Reward Pool
An important factor are those rewards which are being created out of a shared resource called the reward pool.
Now, the reward pool could be seen as this magical thing, just printing money, that is being given away by stakeholders. It's essentially doing that, but with a huge cost! It's creating inflation, which dilutes everyone's stake.
Inflation? What's that? If you have 1 Steem and there are 2 Steem in total, but the next year there are 3 Steem, your 1 Steem has essentially lost 50% of its value.
So with this in mind, it should be very clear, that trending posts, could also be referred to as posts that give the most value to Steem, thus having the "rights" to the most rewards.
Rewarding Steem Contributions
How long did it take for Steem to have an extension like Metamask? It tooks us more than 2(!) years, to have @yabapmatt & @stoodkev step-up to the task.
And the amount of rewards they received for it, is a joke in comparison to what other people milked out of the system for content that brought absolutely no value back to Steem. It's cool that you've had a great day at the beach, but does this really need to be funded with Steem?
Fact is, the reward pool can and should be used an incubator for projects that bring Steem forward, increasing it's price and thus increasing the amount of USD being given out from the reward-pool.
Infinite Amount of Quality Content
One could argue that quality content brings value to Steem by attracting quality content creators to Steem, which is somewhat true. But there's a big catch: there's an infinite amount of content available but the reward pool & the trending page is finite.
If you know SEO; you know that the most important position in any search ranking is by far the first place, then the second and then the third place. Same goes for the trending page.
So the question is: when people come to Steemit.com, Steempeak or another frontend, would you like them to see a post on the first page that is a random somewhat good post? Or would you like them to see something which gives them a bitter insight about what Steem is?
Spotlight for Steem Projects
I'd say the latter is more important at this point in time. We've still got the problem of many people not really understanding the difference between Steem & Steemit.
Most people don't know that Steem is home to many successful bootstrapped projects.
And many more.
The fact is: Steem is much more than people see on the first glance. Especially, when the trending page has been full of sh*t, which is completely irrelevant to Steem. (my previous points)
Steem's Trending Page About Steem
I mean honestly: it's seemingly okay for Bitcoin maximalists to talk about Bitcoin all day, every day and trashing all other projects. But Steem isn't even supposed to be used to reward content about itself?
To be absolutely clear: We don't need Banfield's talking about Steem!
What we need are ...
... more @eonwarped's, @yabapmatt's, @stoodkev's, @dmitrydao's, @steemchiller's, @holger80's, @asgarth's, @howo's and all those I haven't mentioned yet.
And of course, we also need @aggroed's, @justineh's, @taskmaster4450's, @coruscate's, @jarvie's, @theycallmedan's and all those others who are showing that Steem is not only rewarding computer geeks for their contributions, but also social content about Steem.
I don't even want to know what would have happened to the Steem price if those people and the many more I haven't mentioned wouldn't have been here in the first place. We would probably be out of the 100 and our future would look far less bright.
But this is not a situation we should rest on: we need more contributions that bring value to Steem and we need to properly reward them!
Or in other words: we need more STEEEEEEEEEM!
Wolf
PS: 10% of the rewards are being burned to @null
---

Do you believe that my work is valuable for Steem? Then please vote for me as witness.