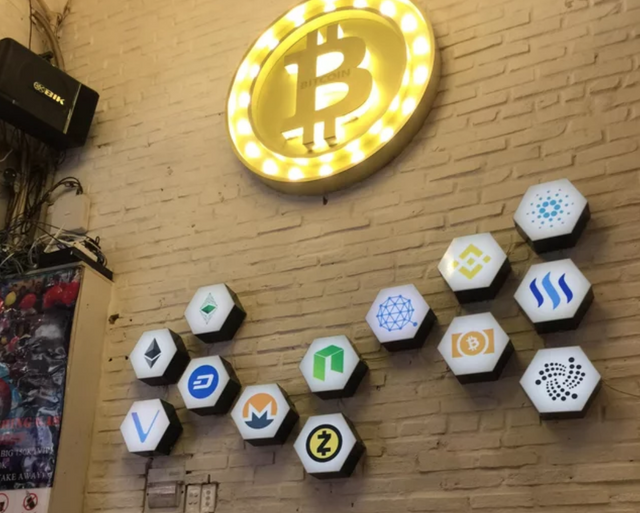 ---
Just found this thread on reddit: Can you name all those coins?
The thread features the image above with a simple question, if someone can name all the coins displayed.
And the most upvoted answer pretty much shows what I've been saying all along:
---

---
How sad is that? One of the greatest blockchains in existence and it's being associated with the earliest and most basic project on Steem.
My explanation for this is pretty much the following:
Most people, who are not familiar with Steem, have no clue what Steem actually is and how many amazing projects it holds. They still think Steem simply equals Steemit.com.
But it's not their fault.
The only way to find out what Steem really is about, is by looking into it. Since there is no direct way to see all available projects.
Don't get me wrong, there is this site: https://steemprojects.com/ which displays most of the projects on Steem, but more like a wikipedia, not as an advertisement for Steem.
And that's actually what we need.
Making people hot for Steem, bringing more amazing investors like @theycallmedan to us.
And I guess the first step would be to make sure people know that Steem is not Steemit.com - it's much, much more..
Especially since Steemit.com is in maintenance mode right now, which means it will not be improved, unless it's from the community.
---
So, if someone has an idea for a project (and has the skills to develop it) to tackle this problem, then let me know, so I can help you get the project going!
I would love to develop something myself, but I've already got my hands full with too many other projects.
---
If you believe that I'm of value for Steem, then please vote for me as witness. You can also set me as a proxy and I'll vote on great witnesses for you. You can learn more about me and my witness infrastructure on therealwolf.me.