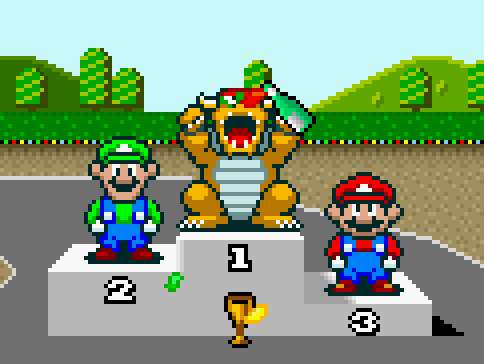 ---
First of, I want to thank everyone (excluding resteem-bots) who decided to resteem my post: @therealwolf 2.0 - Steem Anniversary. We've reached over 200 resteems!
Now, the reward for resteeming was a chance to win 1% of the total payout of the post.
Rewards
The post paid out to 324 STEEM (most of it through promotion paid by me), which means every winner would get 3.24 STEEM.

Winners
I've used the following site to pick winners in addition with @justyy's tool to get the full list of resteems.
Here is a gif of the winners I picked.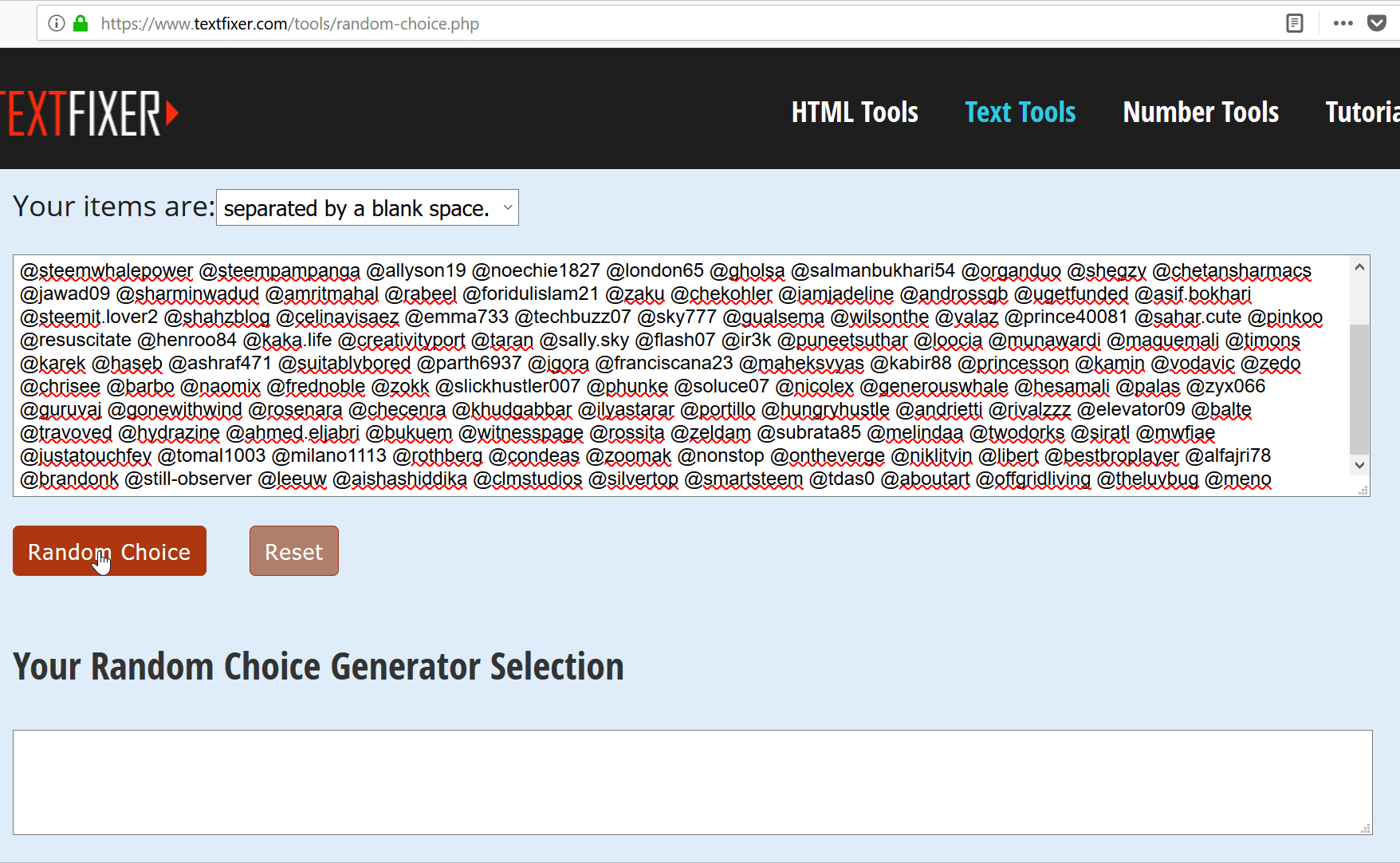 Congratulations to:
@kabir88, @meno, @asif.bokhari, @rabeel, @soluce07, @hydrazine, @london65, @offgridliving, @iamjadeline, @henroo84.
Your reward has already been sent to you :)

Participants
Again, a big thanks to all those who have resteemed my post (excluding the resteem-bots ;) )
Here is a full list of all participants:
@hiddendragon @lavia @bitox @sate @dorna @halak @hashex @milanbeko @tamarax @valla @saloom @imann @vonica @romika @erichi @ghada @salavit @samimi @yoox @poro @famar @ghadir @coloper @parim @xxxzone @jakee @taithanhvu @opex @veromina @zalat @larison @simix @kencien @sorita @romvalles @baax @elik @fox.sida @lenzy @mikila @somon @rosegold @ferial @omidan @pabloptimista @lefiram @steemwhalepower @steempampanga @allyson19 @noechie1827 @london65 @gholsa @salmanbukhari54 @organduo @shegzy @chetansharmacs @jawad09 @sharminwadud @amritmahal @rabeel @foridulislam21 @zaku @chekohler @iamjadeline @androssgb @ugetfunded @asif.bokhari @steemit.lover2 @shahzblog @celinavisaez @emma733 @techbuzz07 @sky777 @gualsema @wilsonthe @valaz @prince40081 @sahar.cute @pinkoo @resuscitate @henroo84 @kaka.life @creativityport @taran @sally.sky @flash07 @ir3k @puneetsuthar @loocia @munawardi @maquemali @timons @karek @haseb @ashraf471 @suitablybored @parth6937 @igora @franciscana23 @maheksvyas @kabir88 @princesson @kamin @vodavic @zedo @chrisee @barbo @naomix @frednoble @zokk @slickhustler007 @phunke @soluce07 @nicolex @generouswhale @hesamali @palas @zyx066 @guruvaj @gonewithwind @rosenara @checenra @khudgabbar @ilyastarar @portillo @hungryhustle @andrietti @rivalzzz @elevator09 @balte @travoved @hydrazine @ahmed.eljabri @bukuem @witnesspage @rossita @zeldam @subrata85 @melindaa @twodorks @siratl @mwfiae @justatouchfey @tomal1003 @milano1113 @rothberg @condeas @zoomak @nonstop @ontheverge @niklitvin @libert @bestbroplayer @alfajri78 @brandonk @still-observer @leeuw @aishashiddika @clmstudios @silvertop @smartsteem @tdas0 @aboutart @offgridliving @theluvbug @meno
What about the other contest?
Initially, I also held a contest for the remainder (90%) of the post rewards. However, the theme wasn't right and the result was that people praised me, while obviously wanting to win money.
Which was not what I anticipated and not what I wanted the contest to be or how I wanted to be portraited.
So I canceled the contest. Now, the rewards will be used to fund another initiatve or may be given away to steemfest related activies, however, I'm not completely sure about it and will take some time to decide what to do.
With that said,
Have a great week!
TRW