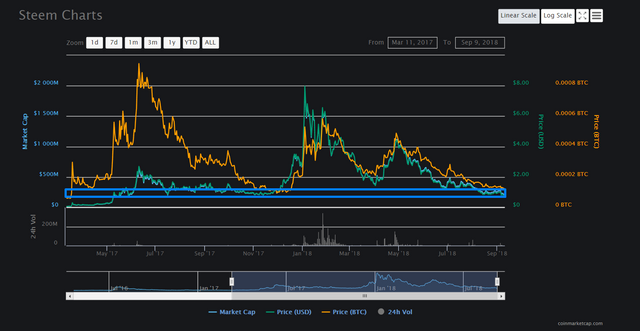 We've reached the same USD price as in mid may in addition with the same Satoshi ratio as in November '17.
Now, we very well could go even lower, maybe to 9500 Satoshis (we're at 12k right now), but honestly: 2018 has been full of good news so far.
Regardless, I'm not a fortune teller, I don't know how the prices are going to develop, but I do know that it's just a matter of time until things turn around. And my feeling tells me that we're currently oversold.
It's the same hysteria as in January 2018, just in reverse.
With that said: Keep on accumulating your Steem, we're still on course for Mars.
All the best,
TRW