There is a new tool that analyzes your Steem profile and gives you an estimate of how much your influence is worth per post.
It seems more focused on engagement and social signals than actual post rewards.
Here is mine: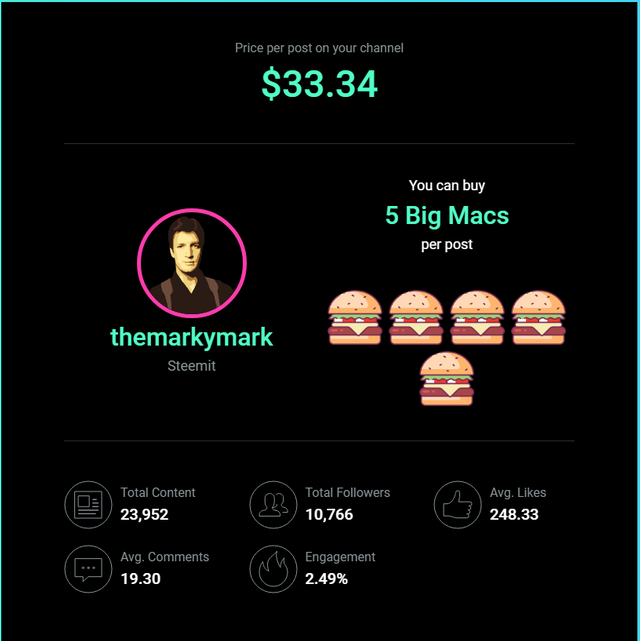 The algorithm used isn't published but I suspect it has something to do with comments, likes, shares, and signals. After testing it, it is clear the post rewards have nothing to do with the score.
It's too bad it didn't allow you to choose Whoppers, never had a Big Mac (sauce doesn't look appealing to me).
I did some snooping of other popular and infamous people to try to understand how the formula works. The results are interesting:
@ned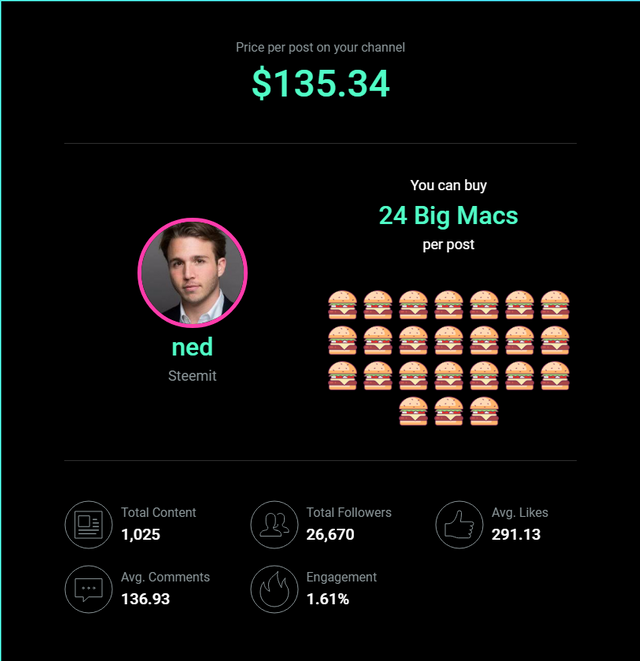 @dan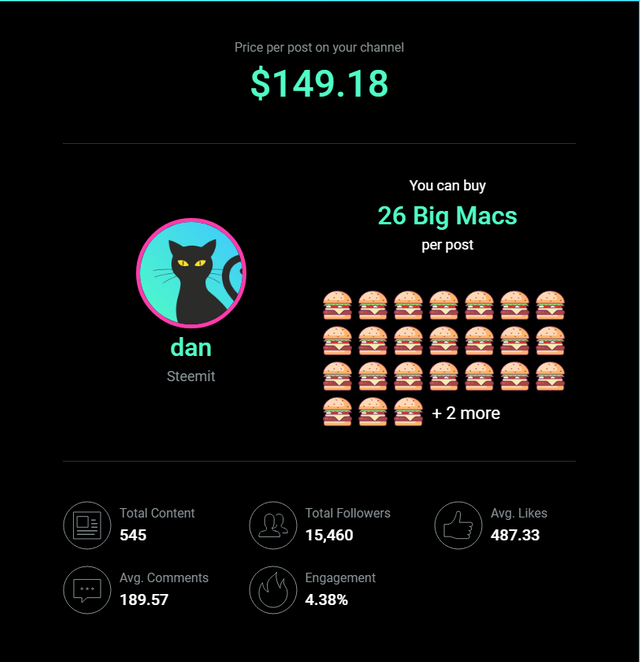 @timcliff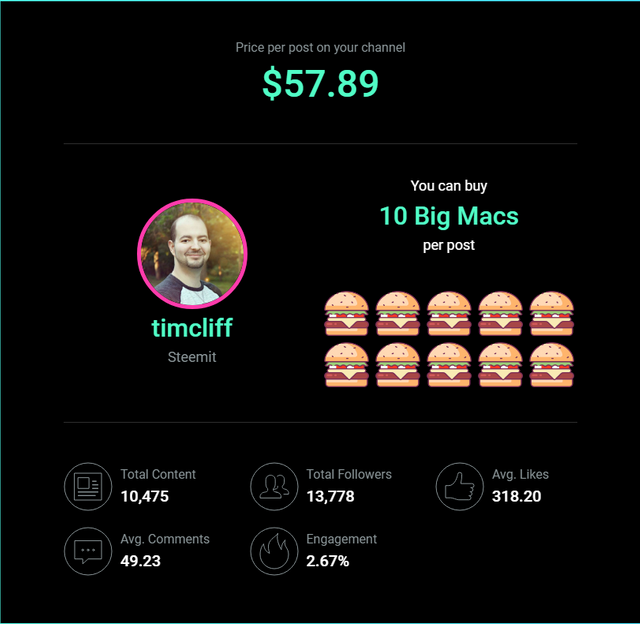 @tarazkp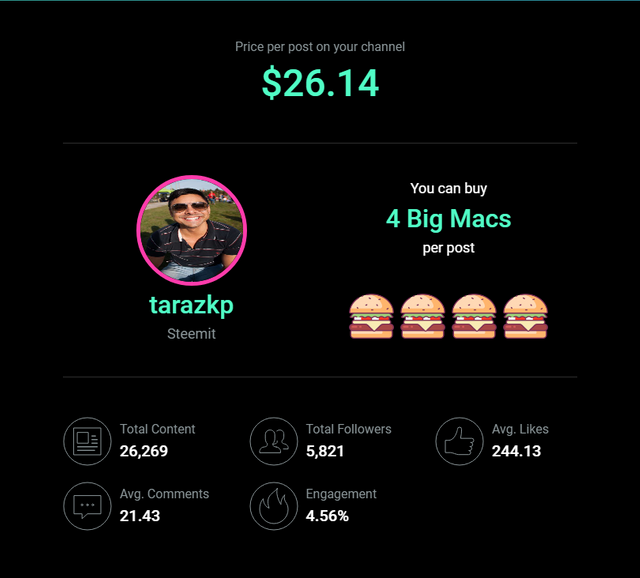 @crimsonclad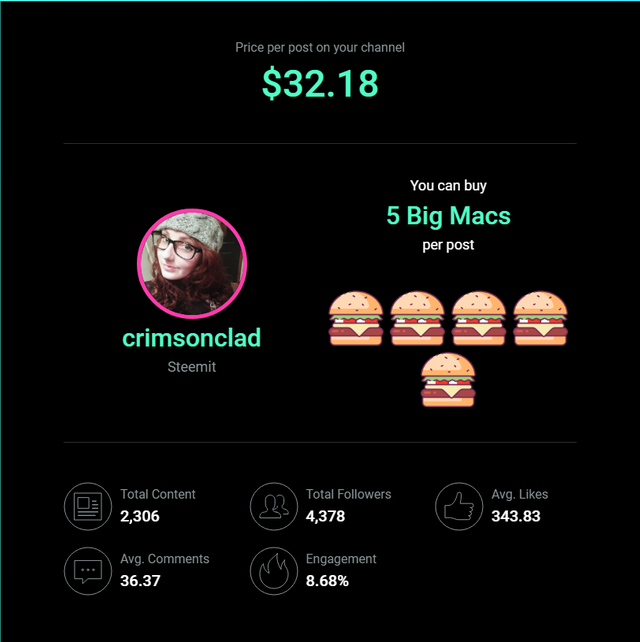 @aggroed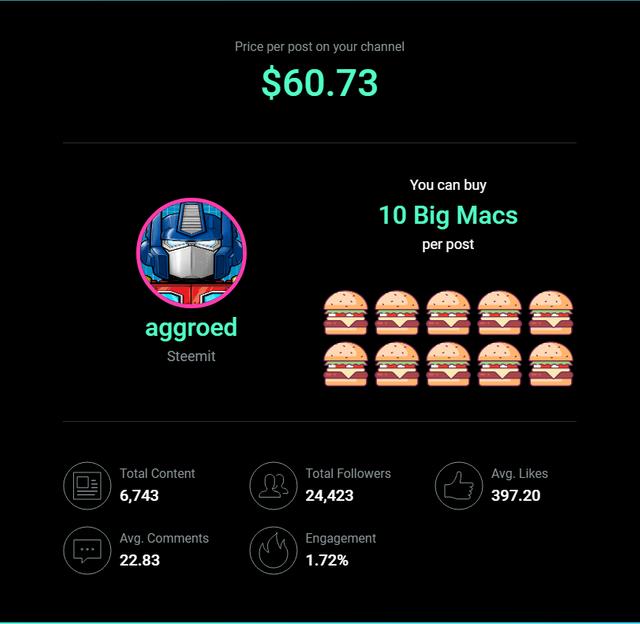 @theycallmedan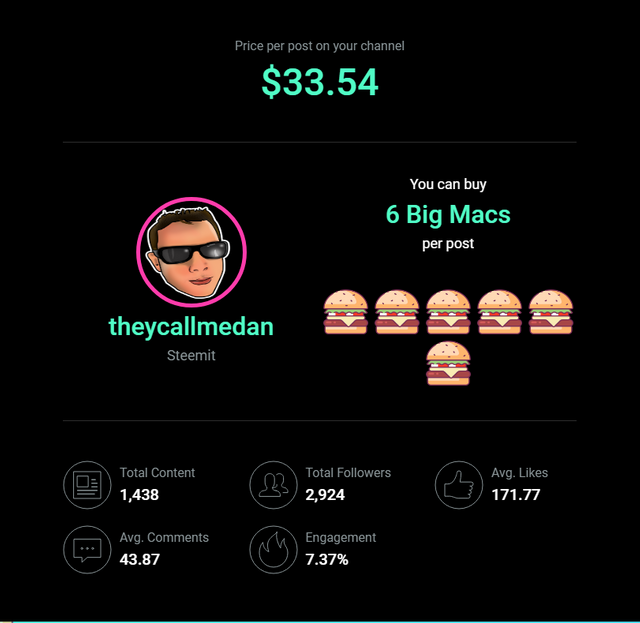 @popcornexpress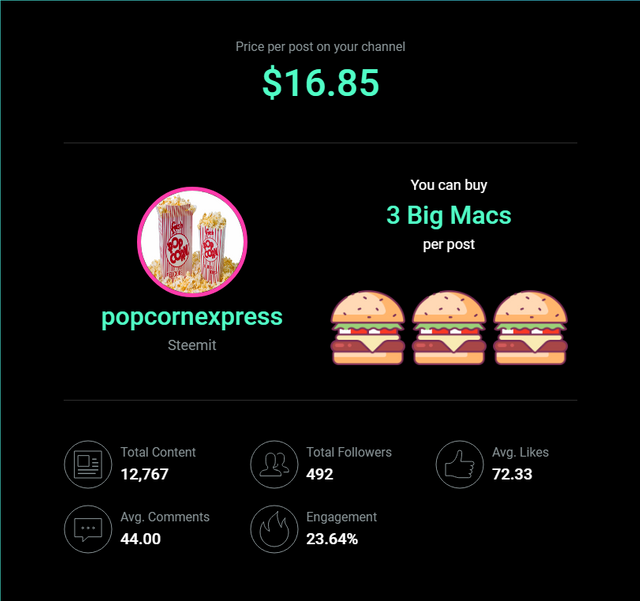 @noganoo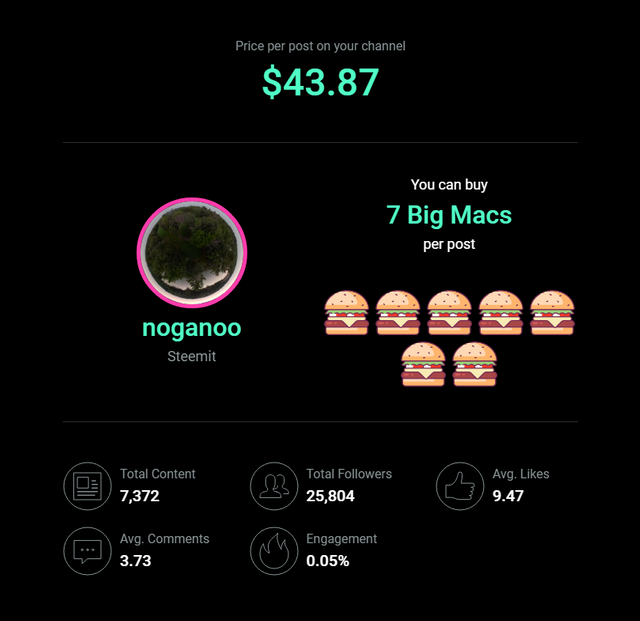 @berniesanders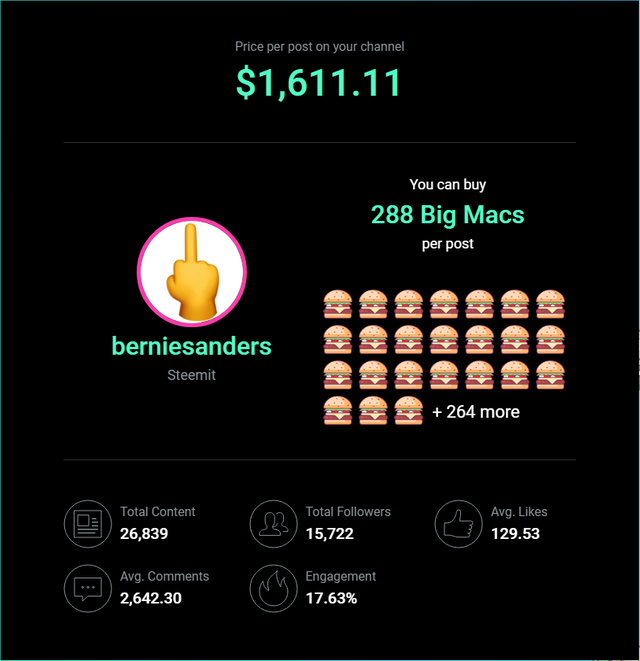 It does seem to have some intelligence in detecting influencers, but I wouldn't use the results for anything significant. It is more of a fun tool to mess around with.
The tool is not limited to Steem either, it supports the following platforms as well:
Instagram
YouTube
Twitter
Steemit
Medium
Twitch
Fun dApps like this can help bring exposure to Steem and are great to see.
Check out your score here.
Leave your results in the comments.