I am a big believer in dashboards and having information at your fingertips. I build them a lot of them for Steem, my real life business, and some other things I am interested in.
I've been running many dashboards for Steem for almost the entire time I have been here.
While I have made and shared some for users and projects I associate with, like Utopian you see below. I have been wanting to make an automated system that everyone can use so I don't need to build a new one each time.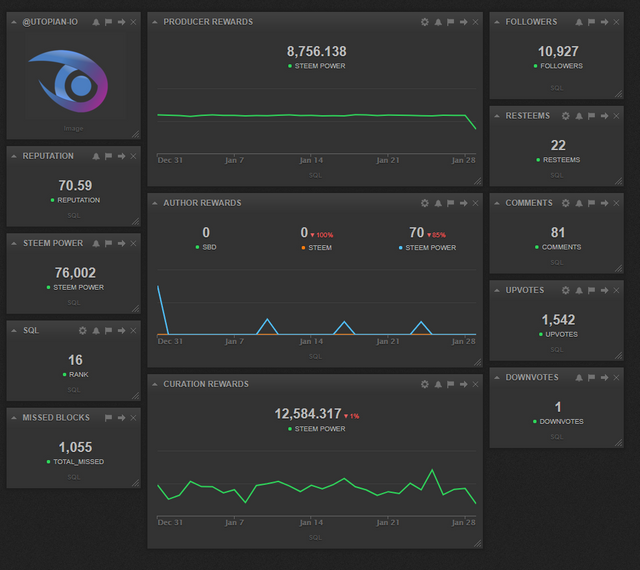 I love my existing dashboards, but this new project makes it easy for anyone to check their own personal dashboard.
You can see mine here -> https://usesteem.com/dashboards/themarkymark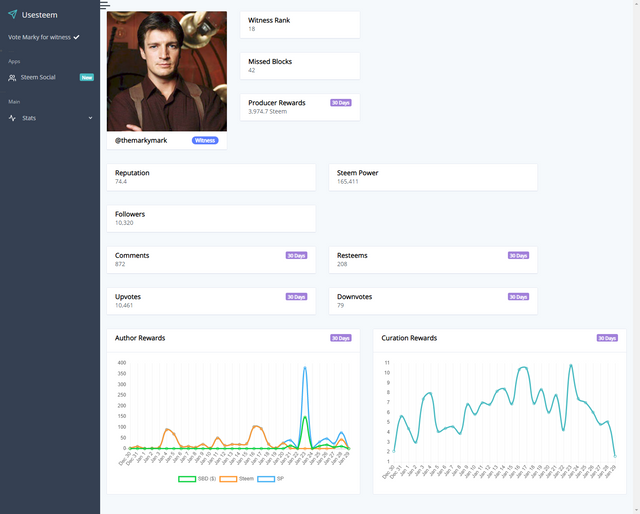 Just change the username to your account and it will load your dashboard. The dashboard will automatically reload every 2 hours. If you are a witness, it will display your witness stats.
You will also find my Steem Whales 2.0 and Top Authors in the Stats section of the page. More tools are coming to usesteem.com so check back often or just follow and will post when I release new tools.
Hit me up and let me know if you want to see something else added to it. I don't display voting power on these as it isn't updated often enough to be meaningful.