The voting of this account has been automated to support a select set of people who are not yet minnows as well as a few who have just made it to that level to keep them going. The voting power is not being fully utilised and so we are looking for more people who need our support.
According to the latest stats from @arcange there are 9374 minnows and we would like to see that at least pass 9500 in the next couple of months and get to 10,000 by the end of the year. That will require some effort and your support.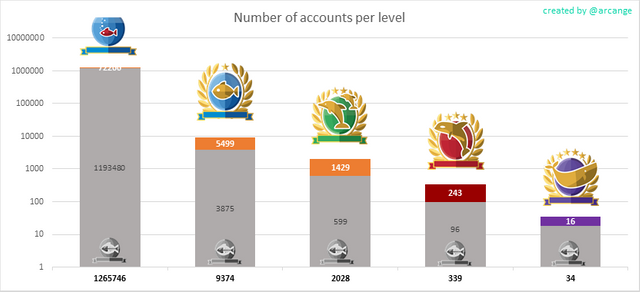 Note that a number of people have moved up to dolphin and that is to be celebrated too.
Things you can do to help:
Candidates for our support should:
Have less than 500SP.
Not be over-using bots and also not be blacklisted by them.
Be powering up most of their Steem and SBD.
Not be powering down.
Be posting good content.
We welcome suggestions on how we make more of a difference. Currently this account has a full vote of about 5c thanks to some delegations from cool people.
Steem on!