Now that the delegations have gone out and hopefully the recipients have subscribed to @steem-ua, I think it is time I uncover my dastardly plans.. muhhahhahh . cough.
No, there is nothing untoward nor is there any real ulterior motive other than supporting some content producers and, supporting an interesting project on the Steem Blockchain. The reason I am so interested in this particular project though isn't because I am a bandwagon jumper and if anything, I am quite the opposite. What I find interesting about it is the potential for low-level value, extremely wide distribution, something that this platform sorely needs. I don't think people fully understand the ramifications of having thousands more people with 1000 more SP in their wallets. However, that is only one aspect.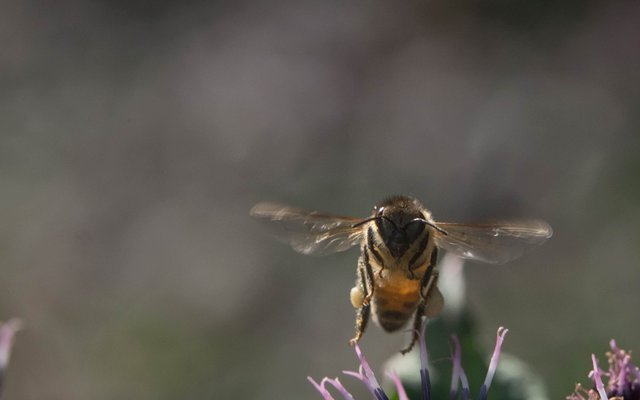 There are a few interesting parts to the User Authority process and one of them is of course that the vote distribution value is determined by a ranking system that is (supposedly) hard to game and, is continually going to evolve to factor in new variables. One might think that it is the large accounts that will benefit the most but, they aren't actually the ones who post the most, nor are they the ones who are going to notice an extra Steem or two each week. For me, delegating 250 I am meant to get 7 votes a week but, does it really matter? For me, Yes.
But not the value. 100 gets 4 votes, 250 gets 7, not 10. Delegating 250 isn't a maximization of the vote, 100 is. But, as far as I have seen, the lowest vote they have cast is 9 cents.
The current vote with 100 SP is worth about 1 cent so, that is 10 Self-votes value, without self voting and, the max one can have is 7 a week which requires 250 SP delegated. If 250 SP is worth a 2.5 cents a vote, that means 70 x 2.5 cents self votes has a higher value but, an account with 250 SP earned today likely is going to get more than a 10 cent vote.
For example, @cryptoandcoffee (who I think delegated 100SP) commented:
That is based on his User Authority ranking and whatever other factors they use. With 100 SP at one cent each Self-voting, @cryptoandcoffee can add 70 cents to his account value by voting posts and comments. If however he gets 4x 47c a vote (it will vary a lot based on many things) he can add $1.88. Do the math. that is a ~270% better return and, he doesn't have to self-vote once for it. What he does have to do though is have 100 SP spare, either earned or bought.
He can also increase the return on that 100 SP by engaging better, attracting larger supporters and working to improve his score. Essentially, be a more invested Steemian. This isn't overly useful for larger accounts though is it? Good. This is a low-level distributor after all.
My hope is that for the 23 accounts I sponsored today for about 800 SP, that cost to me will help them get much more value from that 800 than I can give them by myself. I bought 31 votes a week for 23 people/community accounts. 800 SP has a 5 cent vote value (according to Steemnow.com) so, 50 cents a day voting 10 times, 3.50 a week. If, the accounts that got spnsored get a halfway vote average between the 9 and the 47 cents, that is a 28 cent vote x 31 = $8.68. That is about a ~250% better return on my vote. Anywhere else I can get that kind of offer?
Now, this is only really useful for the low ranges as the @steem-UA bot isn't going to generally vote anyone at 100% no matter the account. This is the highest from the last round:
@timcliff sits in 5th position on the User Authority ranking and, I think he has earned the 93 cent vote. Btw, good job on the Steem Blast Day mate! So, this system isn't going to be a great distributor to line the pockets of the one percenters. This is a good sign.
Distribution to the lower end if they have the Steem to delegate. This is a good thing too because it means that in order to have the Steem, they need to engage to earn it or buy it on an exchange or convince some poor soul to give it to them. Delegation doesn't work because, they have to (at this point anyway) delegate themselves meaning, they have to have enough Steem powered up. Interesting.
The other reason I delegated other than trying to maximize the value of the vote for those accounts is, encourage the accounts to engage better and often, all it takes is a new perspective. @cryptoandcoffee engages well and posts well anyway but, here he is thinking again about his process. New thoughts, changed results.
On top of this, I want the system to be thoroughly tested and, not only by the people who are signing up for the votes alone. All of the people I selected already had the capabilities (SP) to get an extra vote but, hadn't, even though most knew of the possibility. Perhaps this throws a few different kinds into the mix.
What this does is help stress test the process that @steem-ua uses and allows them a wider range of accounts to pull data back from and perhaps, improve their system more or, find its flaws. The beauty of this project is that other than the SP delegated, there is no cost to get a higher value vote and if the community decides it doesn't work, it can be shutdown immediately by undelegating. With over 500 delegators now, they are off to a flying start.
One other interesting thing is that say a large whale decides to delegate a massive amount to it, it still distributes the same percentages broadly without gaining much itself. If Steemit decides to delegate to it, it will be very interesting indeed. The return for a small account delegating to User Authority is far, far better than the return delegating to any of the bidbots. Sure, one still needs to post something but, for a potential 270% return compared to 70-100% from the bidbots? If I only had 100 SP, I know what I would be doing with it.
This means that small accounts can still benefit, will benefit even more from producing compelling posts and engaging well and can leave the bidbots to the larger delegators. This will hopefully bring more interaction back onto the platform. It becomes like a Universal basic income of sorts that encourages interaction.
So, I am unsure where it will all lead or, if it will work at all but this is the kind of project that can be tested very easily and cheaply, is supported (so far) by many active members of the community only and can have real effects on the way the platform operates firstly on engagement and posting, and potentially with a growing number of growing accounts.
A 25 delegator today might realise the potential and be looking to earn/buy enough to become a 50 delegator. That takes work. someone with a rank of 15,000 might realise that with a little work they can climb the rankings significantly. This system by @scipio and @holger80 adds new layers to the Steem game and could potentially reengage some of the lower SP accounts that felt disillusioned. It could also make some of the larger accounts take a little more notice too and perhaps, run a sponsorship like I did or, delegate their stake to the project and take a cut of the curation returns.
It may work, it may not but, I like that there is something different to do and, there are options for small accounts to get a little stake of their own without having to pay 80% for a chance of a return. This is going to cause so many little ripples I think and potentially, they may turn into some very large waves that change the waters once again.
Taraz
[ a Steemit original ]
There are other things I was going to mention but, 1400 words already....