This morning our daughter had her first dentist visit, well teeth check anyway. It was funny to hear the nurse ask my wife about how much added sugar we feed her and then watch her face as the answer is zero. She does get sugars of course in the vegetables and berries she eats and her baby cavegirl diet seems to keep her content and full for now at least.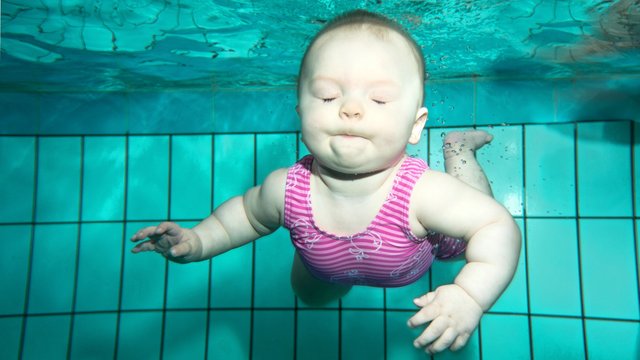 Talking of full, the other day I mentioned I have been keeping an eye on some things after the hardfork but didn't mention what. According to @exyle at least, my suspicions are correct or rather, will be in the coming days.
The pool is full.
One of the reasons that people with a long view of Steem should keep posting regardless of price is because others won't. The pool doesn't care though, it keeps filling and paying out on what is drawn from it. When people aren't posting there are less points of distribution which means higher distribution to those points. This is always the case, not just because of hardfork mistakes.
Consistent posters over the last six months have been earning more Steem because others disappeared because price didn't inspire them. It is why I every so often remind people that the best time to earn Steem on the platform is when prices are low.
However, last week we saw an unnatural (as if any of this is natural) drop in posts due to the hardfork and then, people saving their voting power to recover to the 100 percent. This was the same for the bidbots who daily maximize and distribute 30 percent of the entire pool.
I still haven't got anywhere near the 100 yet but I think I touched 80. Instead I kept voting in the early days after the hardfork hoping that while others aren't, I can reward them a little more than my vote is actually worth. I still don't know if this is going to make a difference or how significant it may be, but I hope so.
For me, I have taken a consistency approach to posting meaning that whether prices are high low or floating somewhere between, I will do what I do. As much work as it has been, it has also served me well and at exceptional circumstances, I have generally benefited even if I have no idea there is a chance to. Fortune may favour the bold but, preparation gives space for luck to swing.
There are a lot of opportunities on Steem to be part of all kinds of games but due to the complexity of the system, it is difficult if not impossible to play them all. It is also very hard to even know what options exist as on a distributed network, information tends to compartmentalize to some degree and if one doesn't explore widely, much is missed.
What I try to do through most of my Steem related posts is point to different parts of the system that have or could have potential for people to explore if they so choose. But, no one is able to know or tell all, nor are they able to do the work for you.
One of the best things about Steem is that it encourages people to take back responsibility and rely less on direction from authority. This is not a spoon-fed environment and is therefore not suitable for those who don't want to take their education into their own hands. Own hands doesn't mean alone though, this is a community that can explore together.
So, despite me thinking it would have greater effect earlier, it does seem that post values will increase over the next 3-7 days or so as the pool distributes a little more than normal.
Enjoy.
Taraz
[ a Steem original ]
(posted from phone)