Want to invite you friends to Steemit without the waiting and hassle? You can now use Steeminvite.com.
What is Steeminvite?
It is basically a service that you can use to create invite links by email. After the recipient has chosen a username and a password, you will be able to create the account with delegation. No more waiting for steemit to activate new accounts!
To create a steem account, you need to fund it. A minimum amount of Steem Power is necessary, or the new user would not be able to transact. The STEEM you send are a gift. The Steem Power is delegated, which means you can call it back any time. But please wait until the new user has earned a bit to sustain themselves.
The current cost to create an account is 0.100 STEEM and 14.5 STEEM POWER.
Once you go to website and log in to your account, it will look like this: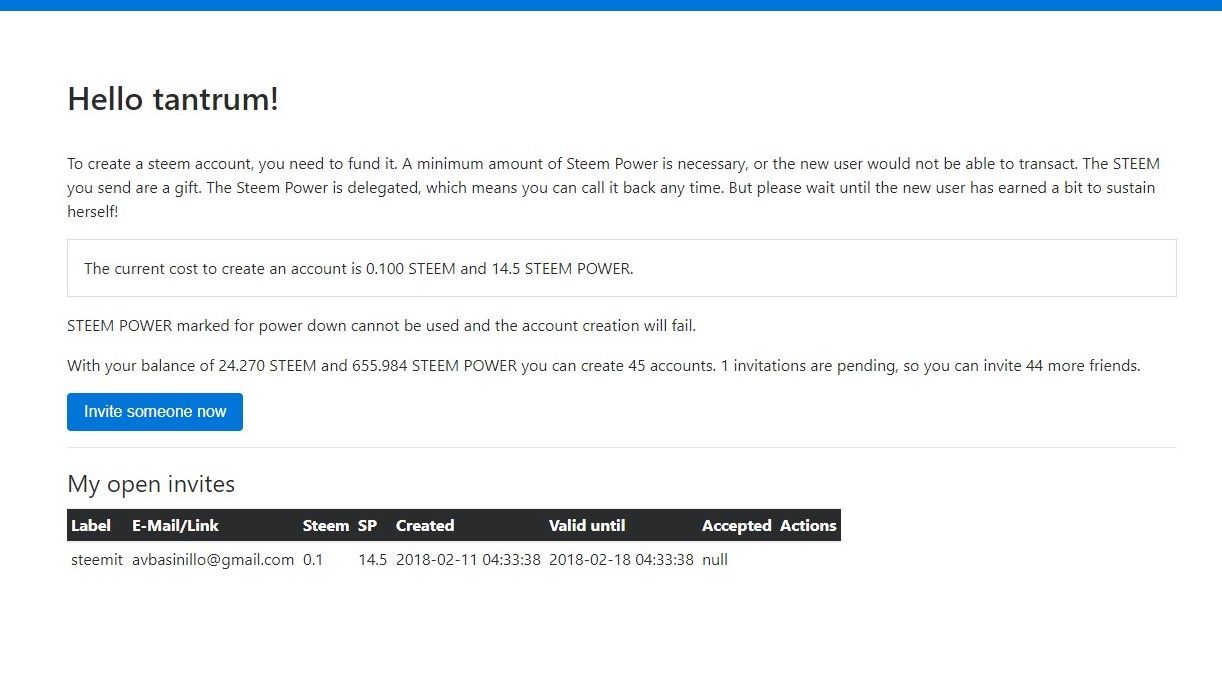 It will tell you amount of steem and steempower that you have available to give out.
From there you can click the invite button and another screen will pop up like so: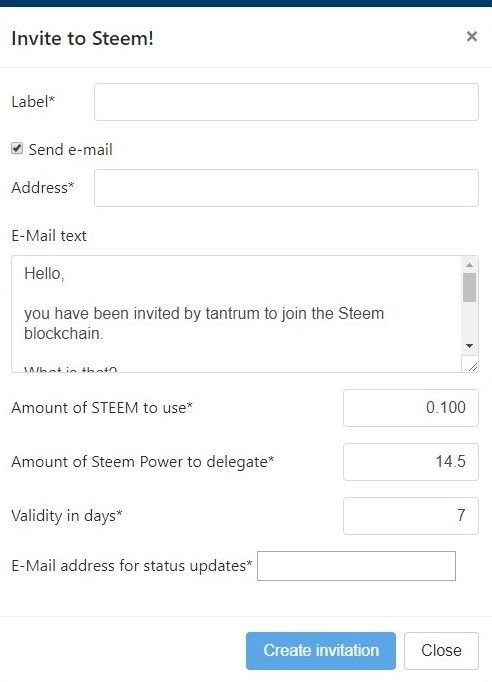 After you have created your invitation, it will be recorded on your screen and you would then wait for them to accept the invitation so that you can create and activate their account.

Just as easy as that! so go ahead invite a friend!
Thankyou to @pharesim for this service, you can also vote him as a witness.