I just heard that we hit the milestone of 2,000 dolphins (5,000-50,000SP) yesterday. We had been close for a while, but it looks like a few minnows powered up. That was possibly as part of the Steem Power Up Day on the 1st. I saw that @ashtv and @toofasteddie made it there this week. You can see the stats in the daily post by @arcange. Those also allow us to go back and see the progress.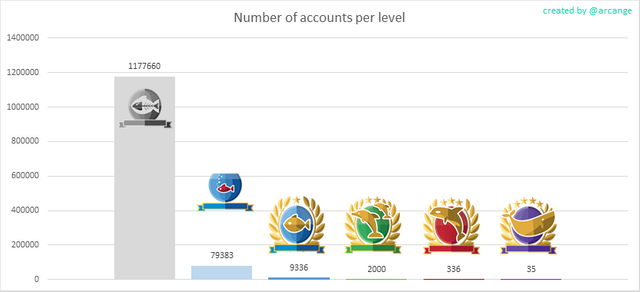 This does mean that the minnow figure dropped a little, so we need to get back on the case of helping some people get to 500SP. I launched the #MayBeAMinnow campaign a couple of weeks ago with the idea that dolphins and orcas could sponsor a few accounts through the month to help them on their way. I have fairly limited votes, so I have just been supporting three runners, @run.vince.run, @marenontherun and @xorb. The chances of them making it this month just from my votes is small, but I will help them anyway.
I would like to see the numbers improve, so if you know any good people with 400SP+ who could use a few more votes then let me know. Those who have more SP and get engagement on their posts are more likely to stick around. We are gaining hundreds of new accounts each week, but we are not seeing many of them do much. We have to value each good creator and nurture them as they can act as Steem ambassadors to bring in even more. The network effect is a powerful force that we do not seem to be utilising.
I will mention again the ways I think you can support people:
Votes of course. Give some 100% votes if you can and reduce your votes for big accounts who will do well anyway. You lose a little in curation, but the community benefits. I do not vote strategically anyway, so my curation rewards are not that good anyway.
Delegate to them. They can self-vote if they want, but can also earn a little more from curation and get the satisfaction of making a bigger impact on others.
Buy them some @SteemBasicIncome shares. They get votes from that and so do you, so it should pay you back in time.
You could send them Steem, and this can be directly to SP, but this is a last resort for me as I want to keep building my own up so my vote is worth more.
Encourage them to enter contests. There are lots of Steem that reward you with votes, Steem or SBI.
I have just bought more SBI for my three 'redfish'. I use the SBD and Steem that I accumulate and any spare gets powered up. My vote is a bit better now since I took back a few long-standing delegations I had donated to various people as I want to improve what I can do to build minnows.
I would encourage you to find your own set of small accounts to support, but it will be appreciated if you can help those above.
Steem on!
The geeky guitarist and facilitator of the 10K Minnows Project.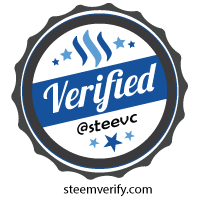 Steem on!