One of the things I would like to see on Steem is a thriving market in goods and services where people use Steem to pay. We are earning it here, so why not spend it? I know people always say to hold (or HODL), but money in the bank is not necessarily making you happy and there's always the possibility the whole system could collapse (although I really hope it does not).
Whilst I have been on Steem a few opportunities have arisen to buy things. Here is a selection of items which I paid for with my Steem.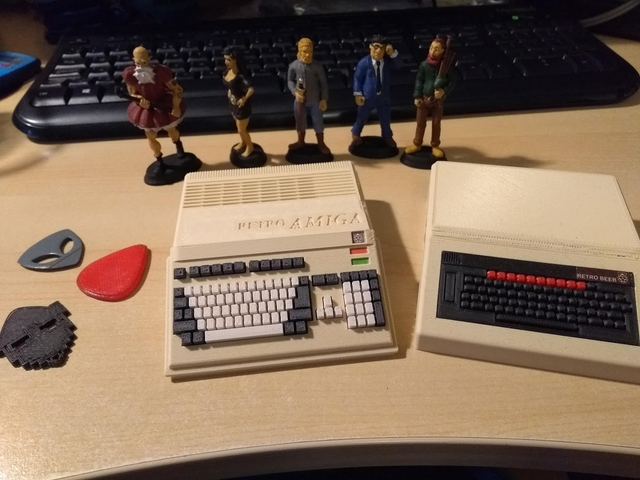 These are all made on 3d printers. The small figures are in the Phill from GCHQ comic by @katharsisdrill and were made by @evilhippie. These were a limited edition of 30 of each. The tiny computers are cases for a Raspberry Pi and were made by @steddyman, who has not been around in a long while. The things on the left are guitar picks sent to me by @daniel82 who has also disappeared.
I have acquired a lot of guitar picks via Steem as I collect them. I will take any, but would like them to be different from what I have. There is an enormous variety with personalised ones for musicians, music shops and other companies. I do not mind if they are used. Just contact me and we can sort something out. I have had some from the USA, Australia and elsewhere.
I have also bought some purely digital items. The big picture below is also by @katharsisdrill and was a high resolution download. We did discuss if he could do me a print, but the cost was going to be excessive. I ought to mount this properly. The small picture is an original by a lady who used to post her art on the old Tsu social site.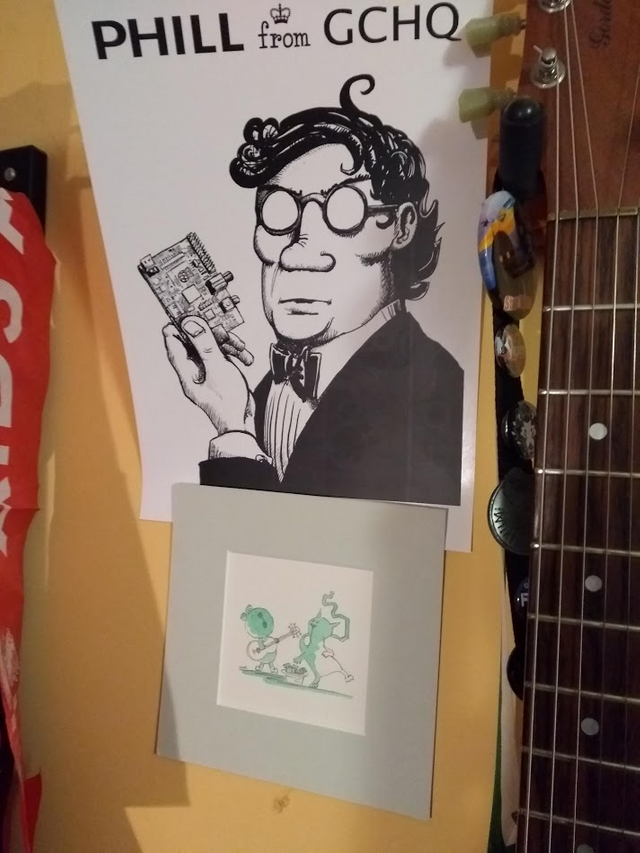 I also bought some actual #comics from @arseniclullaby who included some original artwork.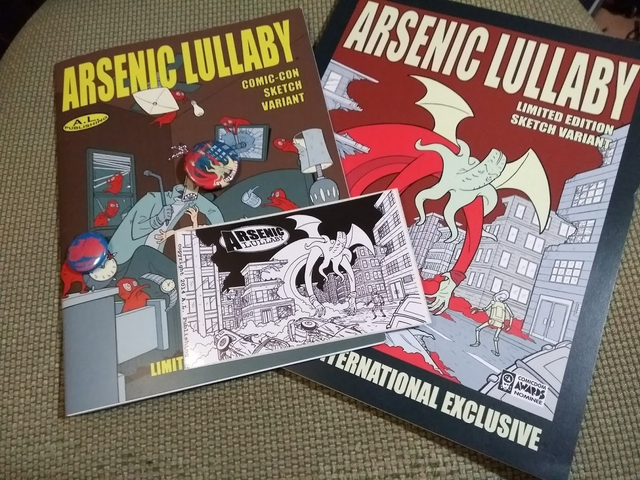 I have paid for a few other art commissions too. The Peerhub market site allows for listing items for Steem, but it never really took off. I did buy some music from @lloyddavis that he advertised there, but paying was a manual process.
I see that Homesteaders Co-op accepts Steem for various goods and services. I think some other attempts have been made to do this, but it has not taken off as I had hoped. Creative people could really build up their accounts like this. I realise the low Steem price does not encourage spending, but if you have some posts that do really well then why not treat yourself? When the price does go up the market should really take off if the infrastructure is there to support it.
I have also spent a lot of Steem via my Bitwala (service withdrawn and dormant on Steem as @teambitwala) and Wirex (sometimes posting as @communitymanager) debit cards that can convert crypto to pounds. That paid for a guitar and trips to Steemfest. I did buy my Steemfest tickets for Steem directly and that would be my preferred spending method, especially when different currencies are involved.
A recent purchase was my ticket for @SteemCampUK, which takes place this Saturday in Leicester. The Steem market could be a good topic for discussion there.
Have you spent any Steem?
Steem on!
The geeky guitarist and facilitator of the 10K Minnows Project.