I posted previously about my latest effort to get more people to minnow status. That means having at least 500 SP powered up (and under 5,000 when they become dolphins). Currently there are around 9,300 at this level and I think there should be far more. The longer term goal is 10,000 by the end of the year, but this needs some work as so many are powering down for whatever reasons.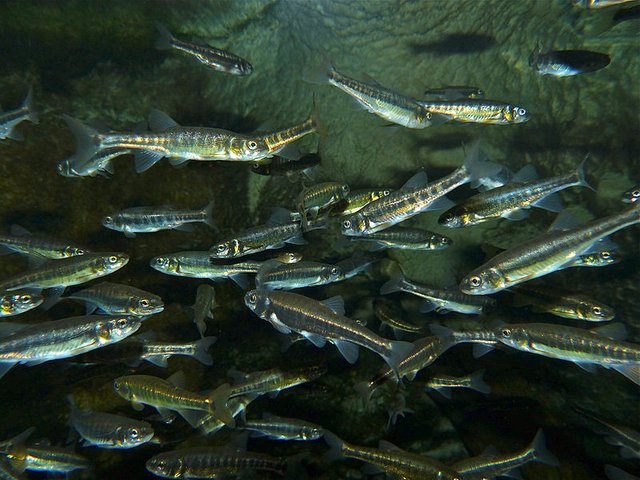 Image from Wikimedia.
I have said I would concentrate on Steem communities that reflect my interests so that this is fun for me. If you want to do the same then find those posting about what you are into.
In this instance I will feature some runners. I was already running when I joined Steem (2.5 years ago), but over time I have found lots of runners here. Their posts inspire me and some of them give some great coaching advice based on lots of experience. There are all levels of runner here from joggers like me to ultra-marathoners and triathletes. Here are a few who I will be directly following and giving extra votes to in order to help them get to minnow. I will also be buying some @SteemBasicIncome shares for them to increase the votes they get on all their posts.
@run.vince.run makes his obsession very clear and I think just about all his posts are about running. He has been on Steem for over a year and has been active as part of the @runningproject community. He currently has 112SP, but also has some other Steem and SBD. I have asked if he intends to power these up as that would get him most of the way to minnow.
@marenontherun has also been here for about a year. She is another who posts mostly about running. She has just 86 SP right now plus some SBD. I hope I can boost that a bit.
@xorb in another who joined up last year, but they have just a few SP. I do not expect everyone I support to become a minnow immediately, but I can help them along a bit.
I'm actually finding that a lot of the runners have already become minnows or even dolphins, so I am open to suggestions for a few more to add. I would prefer those posting in English as that's just easier for me to check out what they are doing. A lot of these people use the @Actifit dapp to log their runs, which can earn them extra votes from the project as well as earning tokens that could have some value eventually.
For now I have bought them 2 SBI shares each and voted up their latest running posts. I will be giving them more votes for at least until the end of next month. I do not feel the need to fixed deadlines and will see how it goes.
I feel that supporting 'redfish' and minnows is something we should be doing regardless of special projects. Steem needs a bigger 'middle class' to spread the voting to ensure rewards go to more people and not just the usual suspects. I am not worried about my own curation rewards, but most of what I make will be powered up and some of the rest used on SBI. I just need to try and keep my voting power fairly high so I can give better votes. Please do not be offended if you are a dolphin and I vote for you less.
Steem on and make more minnows!
The geeky guitarist and facilitator of the 10K Minnows Project.