I always used to check the crypto prices at Coinmarketcap, but I have found them a little unreliable at times. They report big volume from some dodgy exchanges. The site run by @coingecko seems to give better data and they have lots of extra stats. I do not trade, but I like to see what is going on.
I just saw that @coingecko will be at Steemfest next week. I would love talk to them, but I will not be there. Say hi from me if you see them. It is great to have a service like this active on this platform.
I see the Steem price is showing some improvement this week, but that may be part of general optimism in the market with China talking about adopting crypto.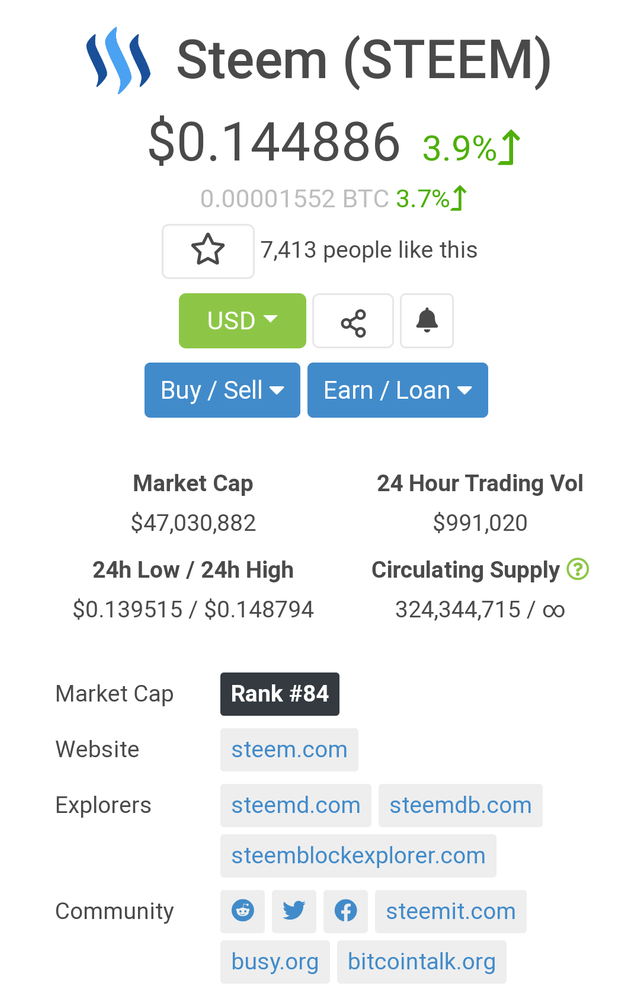 Nearly a million dollars in volume today. Maybe we can see more on the next #SPUD on Friday.
I like that they show how it has changed over various periods. We are at the best in a month. We shall ignore the o me year number for now :)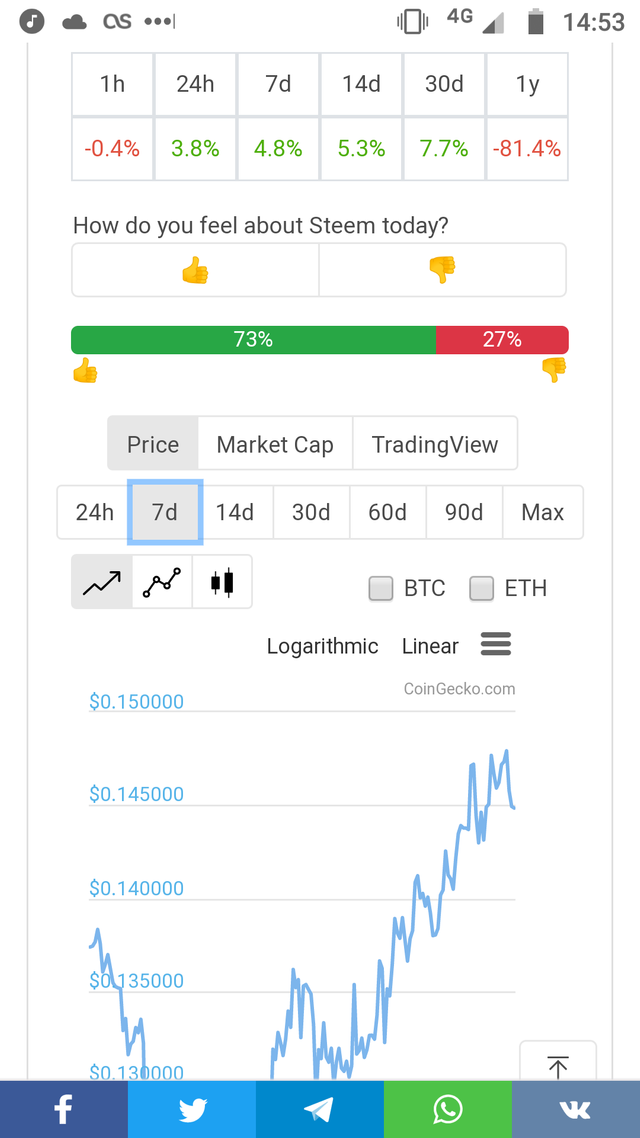 I shall attempt a little 'technical analysis'. Given that this wiggly line has wiggled a lot I predict it will continue to wiggle, either up or down.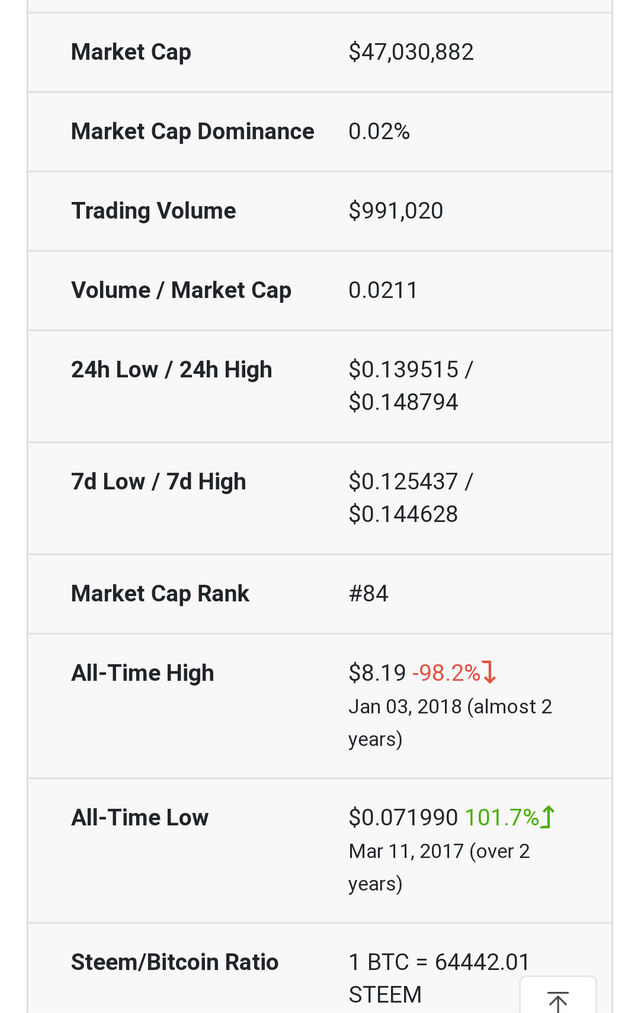 Those historic figures are quite sobering. We are at double the lowest low, but a tiny fraction of the all-time high. I do not expect to see it at multiple dollars in the short term, but maybe the release of SMTs will boost confidence. I hope we will hear more on plans from Steemfest and I want to hear that Steemit will do some marketing. With a miniscule proportion of people having heard of Steem it can be hard to get anyone to consider using it. We need a new wave of early adopters.
I plan to keep buying small amounts of Steem when I can. I am not earning too much due to on-going trolling, but that is okay as I do not make a huge amount normally anyway.
I remain optimistic for Steem we have a good community and exciting developments. We just need the world to know about it.
Steem on!