As most of my posts are being zeroed I do not feel so bad about doing a few today. If you use SteemAuto you can set a maximum number per day per person to get your votes.
I am really sorry I did not get to the first Steemfest in Amsterdam, but it felt like too big a leap that early in my time here. I made up for it in 2017. It cost me a fair chunk of my Steem, but I paid for pretty much the whole trip that way via my Bitwala card. I flew into Lisbon not really knowing what to expect, but I found a load of friendly people. @basilmarples was on my flight and I met up with @paolobeneforti and @silviabenforti outside the main hotel. Some of us were waiting inside to get registered when @Ned wandered in sporting the shirt on the right bearing the brand new Steemit logo. We each got both shirts in our goodie bag with the other inspired by SMTs which were talked about a lot there.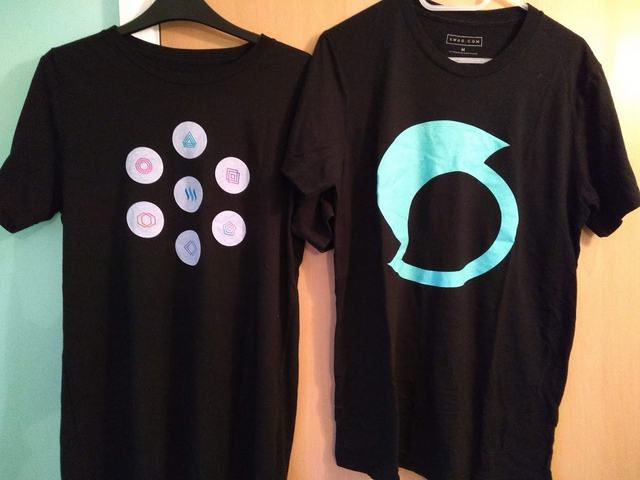 I did plenty of posts from Lisbon that you may be able to find. It was an amazing experience for me as so many people seemed to know who I was. Here are a few pictures from those few days.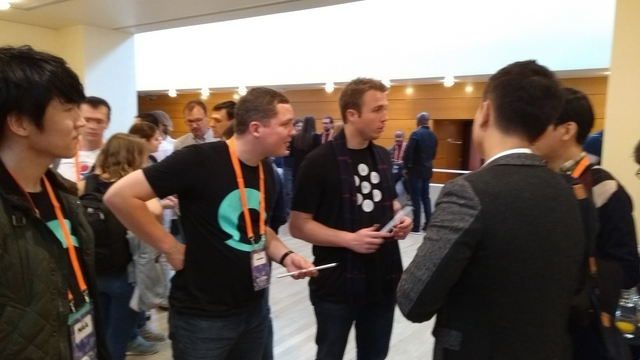 Ned talks to some Korean Steemians.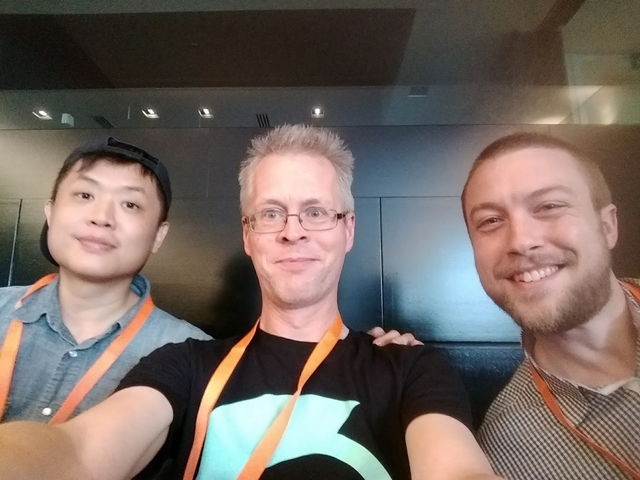 Me with @kevinwong and @voronoi.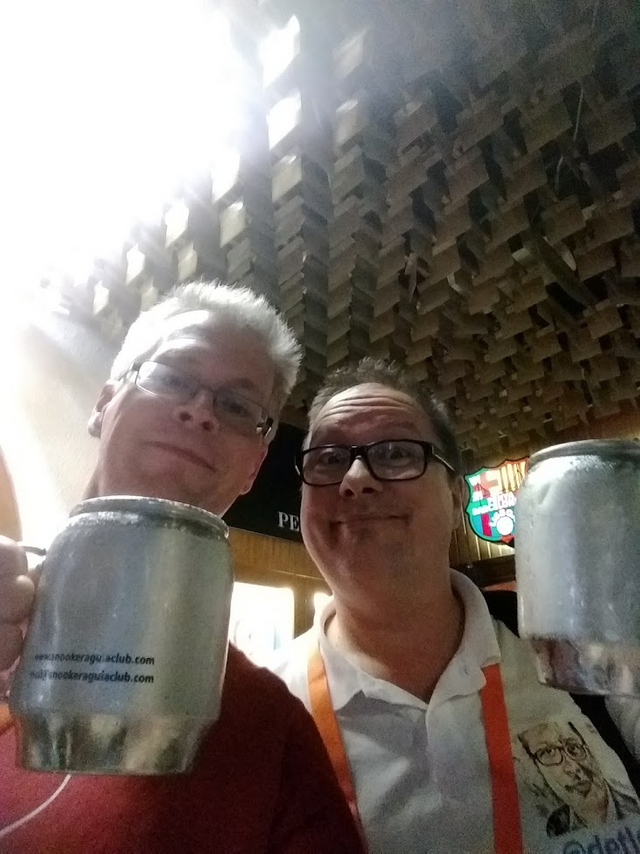 Having cold one with @detlev.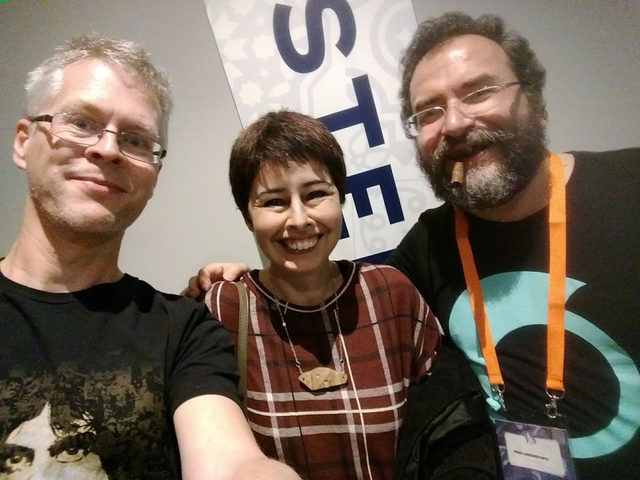 With Paolo and Silvia on my last night.
I will not be in Bangkok, but I am sure it will be another great event. @roelandp knows how to throw a party.
Steem on!
The geeky guitarist and facilitator of the 10K Minnows Project.