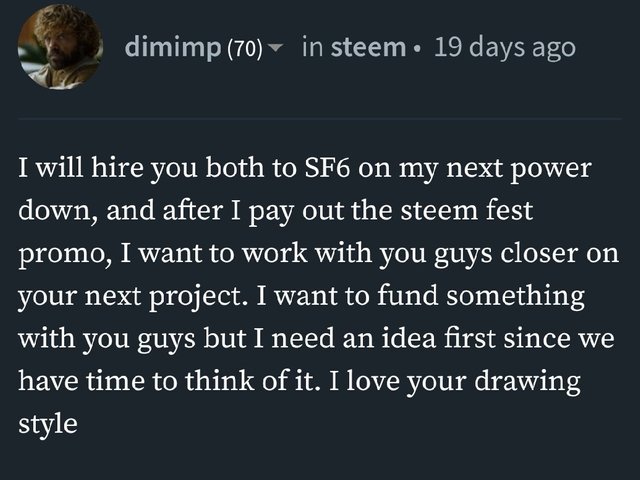 We have lots of ideas now. Plenty of songs have shown up in the community waiting for us to make cartoons for them. We are making a cartoon/comic script
All we need is 6000 steems. Paying half which is 3000 steems and 3000 steems after work would be appreciated. So we can get the digital drawing pads for quality work. Bless you sir
We want to be the next big thing on steemjet.. The ones who would mix art and music .. SF1 is our goal (only because there isn't an SF 0) here is our previous hand drawn work below to remind you.