Hello!
I know what a lot of Steemit people like coffee and in passionate on it.
Today I decide try to make some latte art with Steemit logo on the cappuccino foam.
I was think what: Ha! what can be easy, just 3 curved lines, it's simple!
But you will see how deep I was wrong! :)
So I want show you a few results, lets go! :)
This is my coffe corner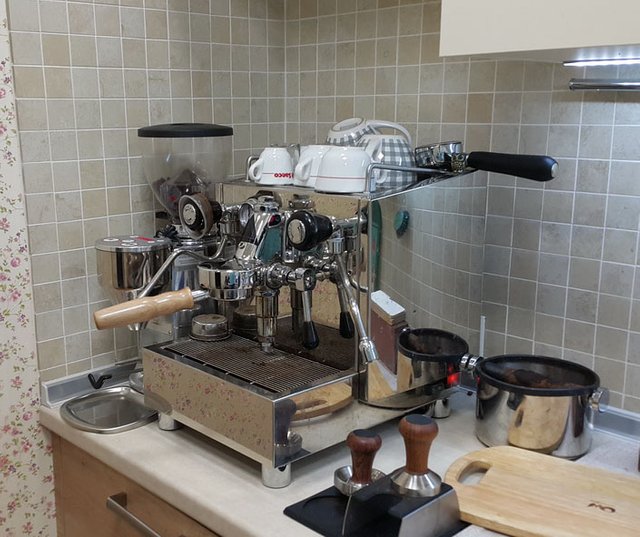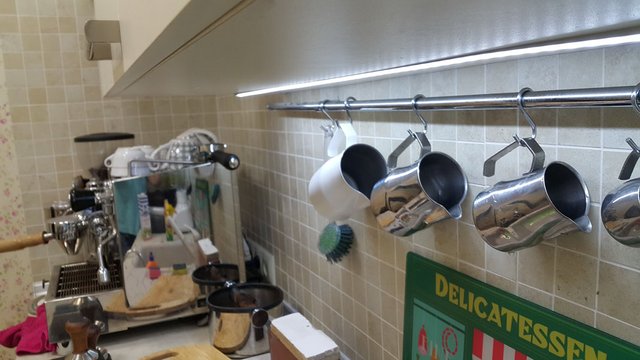 Start the process!
| Started | Nice flow |
| --- | --- |
| | |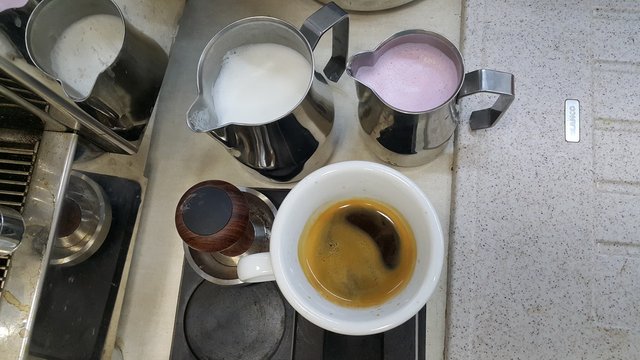 Dye what I was bought was not blue, sorry for it.
And I start trying :)
| Third Try | Fourth Try |
| --- | --- |
| | |
After four cup I was change the method and somethig begin to turn out well: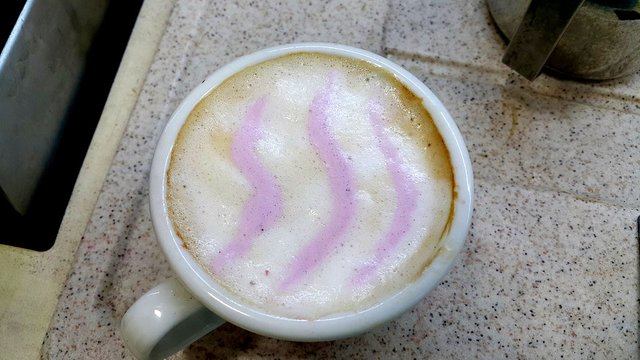 Finaly I decide make some template and make a logo by another way :)

Chocolade powder
Chocolade powder

This was really hard because I was made all alone and for good accuracy I need a third hand :)

Next experiments I plan to make with some friends.

But the way!
Steamers how live or now visit Minsk, you are welcome to share cup of Steemit coffee in my house :)