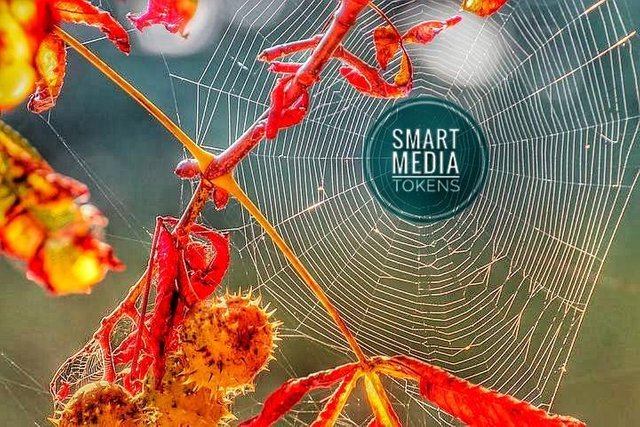 Today I woke up without questioning myself, when will we get a better world. I already have the answer, not now but in 2018, but this year, Smart Media Tokens (SMT) will be launched.
Ussualy, I woke up everyday with hopes to wake up in a better world. Unfortunetly, high technology media has failed to make my wish come true. The development of media are getting centralized and causes not only information but also income are centralized.
At the end, media is only a tool for greedy unilateral profit oriented by using information management equipments such as Alexa and SEO. What is the trending topic, the highest rank media, how to manage information and media, in fact have eliminates individuals and communities. After a certain period, all will become just consumers without ability to get involve in real to fix the world, we can not fix informations and its way to communicate.
Finally, you and me could only memorize this two mantra:
There are a lot of people who think to change the world, but forget to change themself - Leo Tolstoy.
You have to be the changes that you want to see in this world - Gandhi.
Those two mantras are often paired with the story of a man who wants to change the world. This story is commonly shared as motivational story:
When I was young, I wanted to change the world. But then I realize it is difficult to change this world. I decided to change my country instead.
When I realized I could not change my country, I tried to change my city. The older I am, the more I realize I could nit change my city. So, I tried to change my family.
Now I am old, I could not change even my own family. I realized that the only thing I could change is my self.
Suddenly, I was realized that if I could change myself from the beginning, I could change my family and my city. Then, at the end, I could change my country and I could change the world.
I have my own mantra that I kept for quiet some timrs, and now I use it maximally in Steemit. That mantra is "To change the world, channge the way we speak".
The way we speak that able to change the world, I found in Steemit. We are as the cirizen of the world shares original information directly and 100% reliable. In Steemit we don't have to wait informations from news agents that perhaps were manipulated. We don't have to wait information-news authority just to wait for the right one to consume. In Steemit, we are the creator as well as curator of the content, at the same time.
The most exciting part is that we have power to decide wether the content is interesting or not, important and necessary to have a better world or not. With steem power, we can give some reward to the valuable contents. This is the revolutionary work that change the world, by the changes of the way we speak or in the way information provided, from the third party informations, we become the agent of information that we creates and receive the rewards.
But this is not enough, one more mantra should be used. Mantra that Gandhi said "one ounce of action is more valuable than one ton of speechs". And this Gandhi's Mantra is answered by the existence of Smart Media Tokens (SMTs), where we can create our own token to remain focus to the content and community without have to be the cyrptocurrency expert.
Steem and Smart Media Tokens (SMTs) are actually a proof that intelligent human brain is really useful to change the world from centralized conspirations of bureaucracy supported by internet technology to self governence which suported by blockchain technology under the law of algorithm concensus.
Let's welcome to the SMTs with the most beautiful smile ever.
---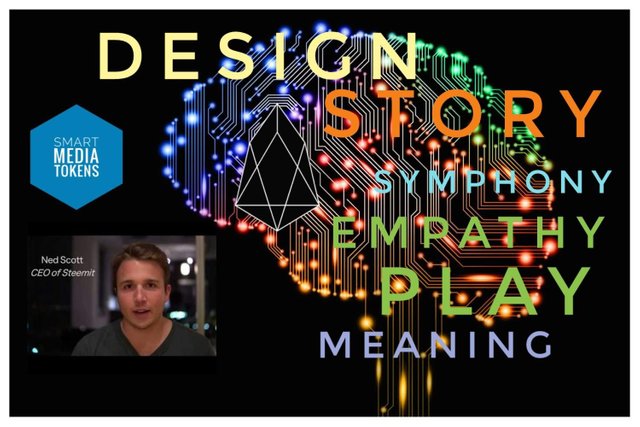 ---
BAHASA
Menyambut Datangnya Dunia Baru dengan SMTs
Hari ini saya tidak lagi bangun pagi dengan pertanyaan berulang: kapan dunia yang lebih baik tiba? Jawabannya sudah ada, tahun 2018. Pada tahun ini, Smart Media Tokens (SMT) diluncurkan.
Sebelumnya, saya dan mungkin anda selalu berharap agar bisa bangun tidur di dunia yang lebih baik.
Sayangnya, dunia yang lebih baik itu gagal dihadirkan oleh dunia yang makin canggih dengan kehadiran media berbasis teknologi internet. Perkembangan media yang makin tersentral bukan hanya membuat informasi tersentral tapi juga pendapatan yang tersentral.
Media akhirnya hanya menjadi alat penggeruk keuntungan sepihak dengan alat-alat pengatur informasi seperti Alexa dan SEO. Apa informasi yang menjadi trend, media apa yang paling tinggi peringkatnya, bagaimana cara mengelola informasi dan media makin membuat individu dan komunitas tersingkir, dan lama-lama sebatas menjadi konsumen belaka tanpa bisa ikut ambil bagian secara nyata dalam memperbaiki dunia dengan cara memperbaiki informasi dan cara berkomunikasi.
Akhirnya, saya dan anda hanya bisa menjadi penghafal dua mantra berikut:
Banyak orang berpikir untuk mengubah dunia, tetapi ia lupa mengubah dirinya sendiri - Leo Tolstoy
Anda harus menjadi perubahan yang ingin Anda lihat di dunia. - Gandhi
Dua mantra itu kerap disandingkan dengan kisah seorang pria yang ingin mengubah dunia, dan kisah ini paling sering di share sebagai kisah motivasi:
Ketika aku muda, aku ingin mengubah seluruh dunia. Lalu aku sadari, betapa sulit mengubah seluruh dunia ini. Maka aku putuskan untuk mengubah negaraku saja.
Ketika aku sadari bahwa aku tidak bisa mengubah negaraku, aku mulai berusaha mengubah kotaku. Ketika aku semakin tua, aku sadari tidak mudah mengubah kotaku. Maka aku mulai mengubah keluargaku.
Kini aku semakin renta, aku pun tak bisa mengubah keluargaku. Ternyata aku sadari bahwa satu-satunya yang bisa aku ubah adalah diriku sendiri.
Tiba-tiba aku tersadarkan bahwa bila saja aku bisa mengubah diriku sejak dahulu, aku pasti bisa mengubah keluargaku dan kotaku. Pada akhirnya aku akan mengubah negaraku dan aku pun bisa mengubah seluruh dunia ini.
Saya sendiri memiliki satu mantra yang sudah lama saya simpan, dan kini mulai saya gunakan secara maksimal di Steemit. Mantra itu adalah "Untuk mengubah dunia maka ubahlah cara betutur kata."
Cara bertutur kata yang dapat mengubah dunia itu saya temukan di steemit. Kita sebagai warga dunia berbagi langsung informasi yang asli dan bisa dipertanggungjawabkan seratus persen. Di steemit kita tidak lagi menunggu informasi dari agen-agen pembuat berita yang bisa jadi telah dimanipulasi, kita juga tidak menunggu otoritasi berita-informasi yang mana yang baik untuk dikonsumsi. Di steemit kita menjadi kreator sekaligus kurator atas konten.
Menariknya, kita memiliki kekuasaan untuk menentukan apakah konten yang ada cukup menarik, perlu dan dapat membuat dunia lebih baik. Dengan steem power kita akhirnya dapat memberi reward kepada konten yang berharga. Inilah kerja revolusi yang dapat mengubah dunia, dengan cara mengubah cara bertutur kata atau dalam bahasa media cara informasi disuguhkan, dari informasi yang disuguhkan oleh pihak ketiga, agen menjadi informasi yang kita suguhkan sendiri dan mendapat penghargaan.
Tapi, ini belum cukup, sebab ada satu mantra lagi yang harusnya sudah berjalan, yaitu apa yang disebut Gandhi bahwa "Satu ons tindakan lebih berharga daripada satu ton khotbah." Dan mantra Gandhi ini terjawab dengan kehadiran Smart Media Tokens (SMTs) dimana kita dapat membuat token sendiri untuk tetap fokus pada konten dan komunitas tanpa perlu menjadi ahli cryptocurrency.
Dengan begitu, Steem dengan Smart Media Tokens (SMTs) adalah bukti bahwa otak manusia yang cerdas sudah berguna untuk benar-benar mengubah dunia melalui self-governing yang didukung oleh teknologi blockchain di atas hukum algoritma konsensus, bukan lagi birokrasi yang didukung oleh teknologi internet yang tersentral secara konspirasi.
Mari menyambut datangnya SMTs dengan senyum selamat pagi.