Airdrop is a kind of coin distribution technique that is applied to many altcoins. Auroracoin is one of the first airdrop coins that was given to Icelanders for free. With initial hype Auroracoin once reached top ten coins by marketcap.
Airdrop is an alternative to other coin distribution techniques such a Proof-of-Work (PoW) where coins are awarded to miners (i.e. a computer hardware), or Proof-of-Stake (PoS) where coins are awarded to coin holders.
Problem with PoS is that initially coins have to be distributed fairly. Some coins such as PeerCoin started as both PoW and PoS. Some coin are sold in a crowd-sale and then moved to PoS. For example, NextCoin (NXT) is one of the first coins that began PoS after crowdsale. EOS recorded the largest crowsale as ICOs in the history of Cryptocurrency.
Airdrop is an interesting concept since it can skip the stigma of both power-consuming PoW or ICO like crowdsale. Developers of airdrop coins claim it is a fair distribution technique.
However, airdrop can make rich richer, for examples, the most coins are airdropped on rich (large) bitcoin holders. For example, any hardfork of Bitcoin can be considered as airdrop since BTC holders get free hardfork coins (e.g. Bitcoin Cash- BCH) proportional to their BTC holdings.
Recently, BTC holders are the beneficial of getting BCH, Bitcoin Gold, Bitcoin Diamond and numerous other hardforks. Other notable airdropped coins that related to BTC are Steller Lumen, BitCore, ByteBall etc. However, in case of some airdrop coins BTC has to lend for a period to get airdropped coin. Examples are ByteBall, BitConnect etc.
Other favorite coins that are frequently targeted for airdrop are Litecoin, Ethereum, EOS. Recently, EOSDac airdropped on EOS holders, it achieved $110M, 1/6th of STEEM's marketcap.
Already, it HUNT coin by @steemhunt has announced an airdrop on STEEM holders with 1:1 ratio, almost 100M tokens. It is not clear whether Instagram like App APPICS will airdrop on STEEM holders. There will be some more before SMT launch using ERC20 or EOS, and many after SMT launch.
STEEM blockchain has recently reached 1M userbase, it can rise to 10M pretty soon due to network effect. Already, Steemit platform is used for advertisements of new ICOs or coins similar to Bitcointalk.org. Therefore, it could be a lucrative option for future ICOs to airdrop on STEEM holders through SMTs due to their active participation and understanding of crypocurrencies.
Disclaimer: This opinion is not a financial advice, it my personal perspective and opinion. Please seek professionals for financial decisions.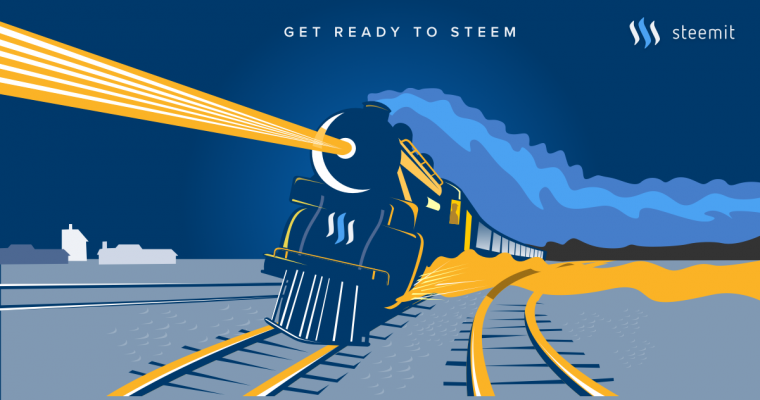 Image sources: Most images are open sourced (e.g. Pixabay, Wikimedia etc.) with Creative common license. Some images are used with due courtesy to respected owners.
Thanks for reading.
@riseofth
Cryptominer since 2013, occasional trader and tech blogger