URGENTLY CALL TO ACT TO ALL STEEMIANS : VOTE FOR STEEM NOW/ MEMANGGIL SEGERA SEMUA STEEMIAN: VOTE UNTUK STEEM SEKARANG JUGA
Dear steemians/esteemian. Wishing you are always blessed with health and happiness. This Is really urgent to ACT now : VOTE FOR STEEM to be listed on Netcoins in COIN LISTING CONTES. Click this link to your direct participation: http://wshe.es/546pcH0h
Salam sahabat steemian/eSteemian. Semoga anda semua diberkati dengan. Kesehatan dan kebahagiaan. Ini benar-benar penting untuk bertindak segera: VOTE UNTUK STEEM agar terdaftar di Netcoin dalam coin listing Contes. Klik link ini untuk partisipasi langsung: http://wshe.es/546pcH0h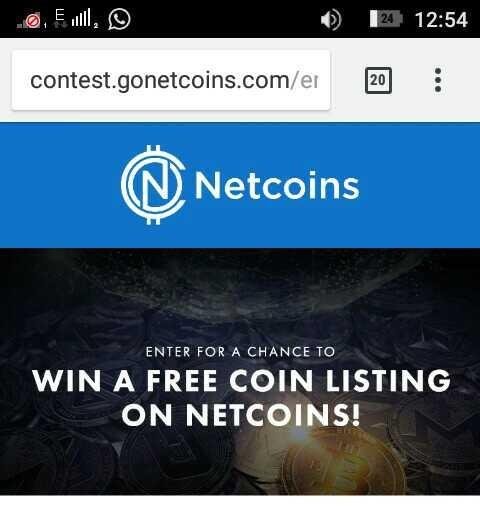 The steem needs our participation to ACT now. It has been fell to the second rank in COIN listing Contes, after six hours stayed on the first rank. LOOK AT SCREENSHOT BELOW.
Steem benar-benar memerlukan partisipasi kita untuk bertindak sekarang. Steem telah jatuh ke rank 2, dalam coin listing Contes, setelah enam jam bertengger di rank 1. LIHATLAH SCREENSHOT DIBAWAH INI.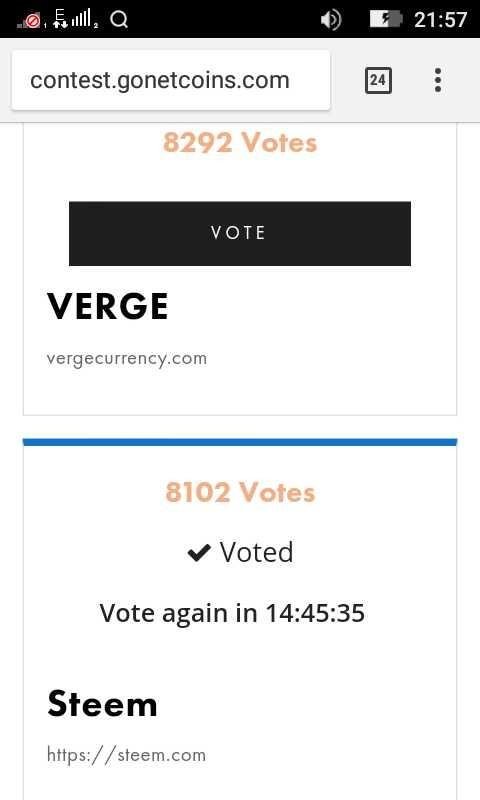 This Is a screenshot of a senior steemian @arunava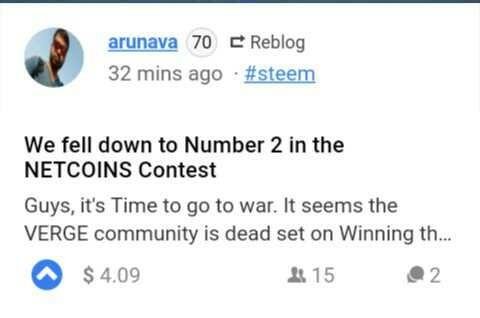 How to help STEEM? CLICK LINK BELOW
(https://steemit.com/steem/@arunava/let-s-vote-for-steem-to-get-on-netcoins)
BAGAIMANA CARA ANDA MENOLONG STEEM?
LIHAT CARANYA DI POSTINGAN SAYA SEBELUMNYA. KLIK👇👇
(https://steemit.com/steem/@rikaz87/ini-adalah-partisipasi-saya-memberi-vote-untuk-mendukung-steem-di-b659584b032cb)
THANK YOU SMART STEEMIANS. DO NOT WAIT TO ACT. VOTE FOR STEEM NOW.
TERIMAKASIH SMART STEEMIAN. JANGAN TUNGGU ESOK UNTUK MEMBERI VOTE, STEEM SEDANG MEMBUTUHKAN KITA.
KEPEDULIAN KITA MENENTUKAN KELANGSUNGAN PLANTFORM HEBAT INI.
Regard
Salam sukses
Unity in diversity
Bersatu Dalam Keragaman
VOTE FOR STEEM NOW