Steem, trading at a sharp discount. The value of reinvesting in yourself.
Woke up this morning with a message from my friend;


"Did you see the alt-coin market? Its tanking!".
The first thing I do every morning, before I even get up to go to the bathroom, is check the 'big-3' on Coinbase. BTC, ETH and LTC. As the app opened, and I saw BTC at $4,600...I knew the dipping market wasn't a cause for concern.
As we have seen lately, the alt-coin markets have been doing well. So this setback is merely a correction caused by profit taking, as well as these alts trying to find a nominal trading value in relation to Bitcoins' market price.
This, (in my opinion is an excellent time to reinvest, and add to my position). Steem, at the moment of writing this blog trading at a steal of 0.000239 BTC. In USD/ $1.11
The reason why it is crucial to buy Steemit at such a low price, is the compounding effect it will have on your future earnings. I see a short-term (6 months) price target of Steem, to be closer to $5. This means, that for every Steem you purchase now, you would be looking at a difference of 77.8%!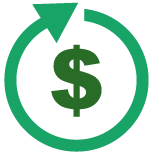 Every upvote on a blog or comment you get now... Will be worth 77.8% more when Steem hits $5. IF YOU REINVEST IN YOURSELF!
Unless Steeming is your full-time job, I wouldn't even consider powering down until we see it hit $10+.
Last week, Steem was $1.50. So the blogs and comments you got paid for, received $1.50... If you power down now, you will be losing money.
Keep rolling your Steem into Steempower... Keep converting SBD into SteemPower, and consider Steemit to be a retirement account. All the money you pull off the site now, stalls your future growth.
As I mentioned in a previous blog post, this week I will be adding an additional $10,000 to my account. This will put me in the low 400's on Steemwhales.com :D
If you would like to help me, help the community... Would you please consider casting a vote for me as a witness?
Step 1; open this link https://steemit.com/~witnesses
Step 2; type my name rcarter.witness and click on vote :D

Happy Reinvesting!
Quality>Quantity
Reinvest in yourself.
Charity starts at home. The more you make, the more you can give.
_Rob