I've been doing a half-assed job of tracking the growth of my Steem Power. My CPA shook her head. Me, the son of a banker and grandson of two accountants has kept sketchy records. Oh yes, the Internal Revenue Service will love me. I've earned some directly, used the internal market to convert SBD's for powering up with others, and purchased some sporadically with Bitcoin, Litecoin, and other cryptos. Yeah, I've been a bit sloppy about it.
But one thing I've never done is power down. Doing so at some point in the future isn't on my radar. Yeah, maybe I'll start to think differently at some point after I retire but, for the foreseeable future, I'll be powering up, not down.
But I want to do so with a plan, or at least the framework of a plan. To date I've been able to build an account that's now got just over 6,200 SP. I'm not one of The Old Ones who signed up in the summer of 2016, but I've been here for "19 moons" which is longer than most people have. Steemworld.org shows that between author rewards and curation rewards, I've earned about 1,600 SP directly. Most of the the liquid rewards that I've earned have been powered up converting it into SP (guesstimating another 800-1000). Ballparkish the SP I have has been maybe 40% earned one way or another and 60% purchased?
It used to be a lot easier to earn Steem Power than it is now. Assuming that HF20, fast onboarding, and the rollout of SMT's all go well, it doesn't take a rocket scientist to project that going forward it might be a lot harder to earn Steem Power than it is now.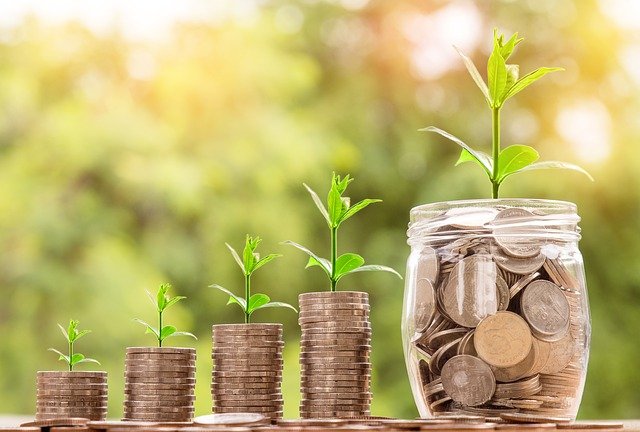 A while back I set a goal of making it to 7,000 SP by the end of the year. Realistically the majority of that will have to be bought rather than earned. But what about into 2019? I've started to think in terms of a goal of increasing my SP by 10% per quarter. Compounded, that works out to a bit over 46% a year, which would have me at just over 10,000 SP by the end of 2019. That's a long way to project and all kinds of things could go wrong. (If Steem mooned, I wouldn't be able to buy a bunch. But that's a problem I wouldn't mind having.)
But for an account my size (smallish dolphin), growing by 10% per quarter doesn't seem outside the realm of possibilities. Smaller active accounts could grow by larger percentages.
Anyway, those are my tentative SP goals. What are yours? Please discuss in the comments below.

Disclaimer: This should not be construed as financial advice. I am not a registered financial advisor; I don't even play one on TV. Do your own due diligence. Batteries not included. Objects may be larger than they appear in mirror. Some assembly required. Do not taunt Happy Fun Ball.
Pixabay image