#STEEM has been lingering for a while below $1.30-.
This week end it is running like a bull.
Usually the 24 hour movement is around $1,500,000+
Right now this Sunday #steem


We all want #steem around $4.
Is it getting there?
This is massive for #steem $44milion + moving capital in 24 hours.
Sunday??
I guess the market is moving any day and anytime.
Korean market loves #steem.
Clearly the exchange shows the swing from there.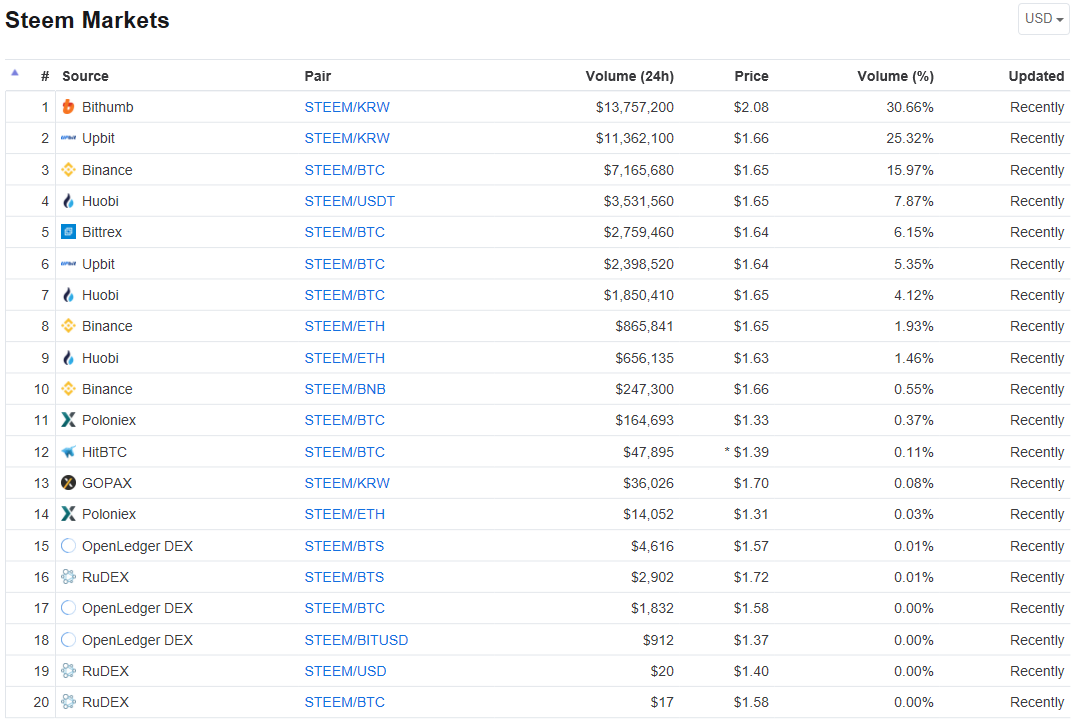 I was about to purchase some and I think I am late.
Things change fast.
The price of #steem can rally easy past $5 in a couple days if
it continues.
Good to hodl and understand the market.
Keep on postin'
"""""""""""""""""""""""""""

""""""""""""""""""""""""""""""""""