The Steem News @ 30 October 2022 : Up and Running again...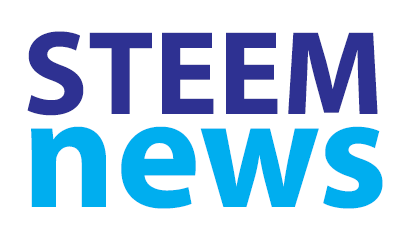 Steemit.com is up and running again after a 24 hour hiccup.
The Steemit Development Incentive Program is progressing.
Today's Steem News also includes news and updates about Growing STEEM with Affiliate Marketing, the Return of SBDs, Burning STEEM, AVLE, Showcase Interviews, Recommended Reads and Contests on Steem...
---
---
1. Twenty Four Hour Hiccup
Steemit.com had some technical difficulties on Friday with the site only partially functioning.
The Engineering Team had it back up and running within 24 hours and all is working well now, including the TRX reward system.
---
Bangladesh Country Rep @ripon0630 advised people to stay calm during such situations...
---
@dexsyluz ran a flash contest asking people how they coped while Steemit was not working...
---
---
2. Steemit Development Incentive Program
The recently launched Steemit Development Incentive Program which is providing $500K of STEEM to support new developments on steemit.com is being overseen by a team of five witnesses, the Community Developer Representatives.
One of these @donekim, of the @dev.supporters witness, has given an update on progress on evaluating the ideas and proposals...
@donekim has also reiterated his call for a new Utopian style Open Source Contributor Reward Platform...
---
---
3. Growing STEEM with Affiliate Marketing?
Project Hope founder @crypto.piotr has put forward an idea to help increase the demand for STEEM through running affiliate marketing projects on Steem for example for Binance or VPN services.
Using a common affiliate link, revenue would be earnt that would be used to buy up STEEM which would then be burnt to help increase the price.
Join the discussion and share your thoughts...
---
---
4. What Price for SBDs to Return?
If you are wondering what price STEEM needs to reach for SBDs to return to the rewards, @jondoe has done the calculations...
---
---
5. Burning STEEM
@remlaps continues to track the impact of Steemit's burnsteem25 campaign encouraging people to set a 25% beneficiary to @null to reduce the amount of STEEM, which potentially will increase its value.
The total burnt since June has now exceeded 146K SP...
---
@remlaps has also recently revived the Science and Technology on the Social Blockchain Facebook page, and begun experimenting again with paid advertising...
---
---
Pennsif the Witness


After almost 2000 days on Steem I decided it was time to take my contribution to the platform to the next level.
I have therefore set up as a Steem witness... @pennsif.witness
If anyone would like to support what I already do, and what I am planning to do, by giving one of their 30 witness votes to @pennsif.witness I would be hugely grateful.
You can read my full witness announcement here...
Thank you.
---
---
6. AVLE Updates
Witness developer @etainclub continues to post regular updates about his AVLE app...
The latest version of the AVLE app (v 0.9.1) is available at...
---
---
7. Showcase Interviews
Nigeria Country Rep @ubongudofot has now reached #21 in his series of Showcase Interviews - this week's interview is with Nigerian Steemian @lhorgic...
---
@ubongudofot has also revived @papi.mati's regular listing of active Steem communities...
---
---
8. Recommended Reads
India Country Rep @jyoti-thelight has published 10 tips for what to do and what not to do on Steem..,
---
@jyoti-thelight has also posted a useful list of sources of copyright-free images...
---
@lhorgic has launched a 'Graphic Design Made Simple' course on Steem...
---
---
9. Contests on Steem
@disconnect continues to publish his comprehensive daily list of current contests on Steem.
There are 76 contests in the latest list with over 650 STEEM in prizes...
---
If you like baking here is a great contest from @rexthetech (@steemwow witness) who provides technical assistance for @pennsif.witness. Bake some biscuits and win 20 SP...
---
---
| | | |
| --- | --- | --- |
| STEEM price | US$ 0.24 | 30 Oct '22 9.36am UTC |
| STEEM price | 0.00001135 BTC | 30 Oct '22 9.36am UTC |
| CoinMarketCap Ranking | #255 | 30 Oct '22 9.36am UTC |
| SBD price | US$ 2.35 | 30 Oct '22 9.36am UTC |
| Unique visitors (steemit.com) | 133,966 / day | 30 Oct '22 9.36am UTC |
| Page views (steemit.com) | 276,790 / day | 27 Oct '22 0.16am UTC |
Also check out @morpheussa's blog for regular statistics about activity on Steem.
---
---
This is #466 (30 Oct '22) of this daily news service.
---
---
[ graphics by @pennsif ]