The Steem News @ 30 March 2020 - Getting back into the Daily Groove...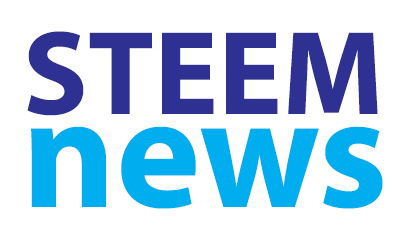 Getting back into the rhythm of the daily Steem News.
Hopefully this can be sustained on both chains as there is still plenty of news to report on.
Today Steem News has updates on Exchanges, APPICS & Actifit's GetInShape Challenge, two new witnesses, Rada Quest TCG, DBLOG, DLease, Steemit's SEO value, and a New Governance Research Project...
---
---
1. STEEM Exchanges News
@jrcornel notes that on steemwallet.com Binance and Poloniex are now listed as the default third-party exchanges on the right side pop out menu.
STEEM now has a TRX pair on Poloniex.
It is understood that currently neither Binance nor Poloniex accepts US based users...
---
---
2. APPICS / Actifit GetInShape Challenge Winners
APPICS and Actifit have now announced the winners of their recent joint GetInShape Challenge.
The top five winners were @zanoni, @geekdancing, @btcsam, @rabihfarhat, and @apprentice001...
---
---
3. Two More Witnesses launched - Dev.supporters & WhereIN
Two new witnesses have launched.
@dev.supporters comprises @wonsam, @glory7 and @donekim all of whom have been on Steem for the past three years. All three members of the team are from Korea...
---
Developers of the Instagram-like Steem dApp @wherein have also announced they are launching their own witness @smt-wherein...
---
@dev.supporters witness is currently placed at #7 in the witness rankings...
---
---
4. Rada Quest TCG update
The Rada Quest Trading Card Game has posted an update on current developments...
---
---
5. DBLOG Second Airdrop Completed
@dblogger has announced that the second airdrop of DBLOG tokens has now been completed...
---
---
6. SCT March Distribution
@sct have published the March distribution list for holders of 1% or more of the SCT token...
---
---
7. Lease your Steem Power through DLease
@whatsthatcryptom has posted a reminder that DLease, run by @buildteam, is still looking for Steemians to lease their Steem Power. Currently the top rate is around 11%...
---
---
8. New Governance Research Project seeks participants
@raci has posted about a Research Project entitled ''Steem vs. Hive - A Quest for New Governance Approaches?".
They are currently looking for people to participate in the project either through interviews or by answering questionnaires...
---
---
9. Steemit SEO value still high
@cflclosers reports that posting on steemit.com still has strong value for search engine ranking as its Google Page Rank is still very high...
And @ocupation asks the question...
---
---
Witness News
And @jayplayco gives a summary of the current witness situation and suggests he may soon become a witness too...
---
---
Contest of the Day
Tasteem Noodles Contest
Write a post about a noodle restaurant you have been to. STEEM to be won. Organised by @tasteem...
---
---
Steem Proposal System update
The Steem Proposal System (SPS) today has a daily funding budget available of approximately 2911 SBD.
Currently @gtg's Return Proposal has been boosted to 90 million SP.
The nearest proposal to that is @yabapmatt's Steem Keychain development proposal at 24.2 million SP.
No proposals are currently therefore receiving any funding from the SPS...
---
---
---
---
This is #291 (30 Mar '20) of this daily news service.
---
---
[ graphics & images by @pennsif ]