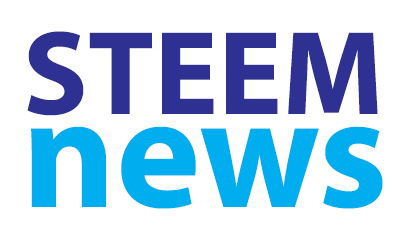 Steem moves up to #6 in the CCID index.
The new Actifit iOS version is coming soon, Vimm explains more about VIMM Power and Gems, and SPUD#7 will be here on 1 November.
And there is news and discussion about TypeEarn, Sonic Groove Live, SteemReply, GINAbot, RealityHubs, and the SPS...
---
---
1. Steem moves up to #6 in CCID index
@jrcornel and @taskmaster4450 both report that Steem has climbed back up to sixth position in the lastest 14th edition of the Chinese Center of Information and Development blockchain index.
This is a useful upward move from the 9th ranking in the 13th edition of the CCID's Global Public Blockchain Technology Index, although still somewhat off its peak ranking at #2 last year...
Their reports are sourced from the CoinTelegraph article...
---
---
2. New Actifit iOS version coming soon
@actifit posts that the updated iOS version of their app is almost ready for release.
They will also be announcing a major addition to the funcitionality of actifit.io in the next couple of weeks...
---
---
3. Vimm, VIMM Power & Gems
Streaming platform Vimm has published an update on the usage of its Gem tokens and VIMM power...
---
---
4. SPUD#7 coming soon on 1 November
Organiser @streetstyle has posted a reminder that the next Steem Power Up Day, SPUD#7, is now only a few days away on 1 November...
The ReggaeSteem tribe are joining in SPUD with their own JPUD - JAHM Power Up Day...
You can check on the performance of the JAHM token in @bluerobo's latest charts...
---
---
5. Looking for TypeEarn mentors
Super-mentor @rosatravels is currently recruiting Mentors for the new typing skills app TypeEarn...
---
---
6. Sonic Groove Live week 8 winners
The winners of week 8 of the Sonic Groove Live music contest have been announced - 1st @queenbee, 2nd @barski, 3rd @p4ragon, Communities Choice @ylich...
---
---
7. SteemReply goes local
Witness developer @arcange has started adding localisation features to the SteemReply app...
---
---
8. GINAbot Web Portal update
Witness developer @quochuy has posted another update on his work developing the new Web Portal for GINAbot...
---
---
9. RealityHubs sneak preview
Review tribe @realityhubs.info has posted a report on its weekly token burning, and also a glimpse at its new site that is currently being developed...
---
---
10. Steem Proposal System update
There is now almost 1200 SBD of daily funding available from the SPS. Currently only three proposals are being funded - @inertia's documentation project (130 SBD / day), @steemchiller's SteemWorld ongoing development (77 SBD/day) and @howo's SMT testing work (180 SBD/day)...
Witness developer @emrebeyler's proposal for a public Hivemind SQL service is now just 230K SP short of passing the Return Proposal to start receiving funding...
@gadrian tells how checking the SPS is part of his daily routine, and explains a little more about how the system works...
---
---
(change on previous day in brackets // n/c = no change)
Follow @penguinpablo, @steem-data & @eforucom for more statistics.
---
---
Visit the Steem Meetups & Events Calendar for a full list of meetups coming up...
---
---
This is #215 (28 Oct '19) of this daily news service.
Please let me know of any important posts or key data that should be included. Comment below or message me on Discord Pennsif#9921.
---
---
Burn Note - 5% of the post rewards will be burnt by setting a beneficary to @null.
---
---
[ graphics by @pennsif ]