The Steem News @ 20 July 2021 - Steemit climbs the Alexa rankings...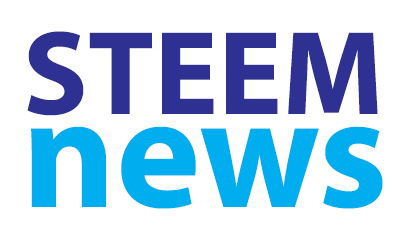 Steemit climbs up Alexa.
Steem.Amal gives emergency assistance after a house fire.
Today's Steem News also includes news and updates about Community Curator Account Rankings, Save2Soar, PromoSteem T-Shirts, Businesses on Steem, What3Words and more contests...
---
---
1. Steemit.com Climbing Up Alexa
Steemit.com is making great progress climbing up Alexa.com, the well known website ranking index.
It is now at #6,895 on the rankings - making steemit.com the 6895th most popular site in the world according to Alexa.com.
This is a massive improvement from being at #21,575 on 30 April 2021. Steemit.com crossed through the 10K mark on 25 June, and now looks like it is heading for a top 5,000 ranking again soon.
At its peak a couple of years or so ago steemit.com briefly made it into the top 1000 sites in the world...
---
---
2. Steem.Amal Responds to House Fire Emergency
The Steem SEA Community Charity @steem.amal again gave emergency assistance to another family who sadly lost their home and possessions to fire.
The fire occurred in Ujong Blang, Banda Sakti sub-district on Thursday 15 July. Within just two days the Steem.Amal team had surveyed the needs of the family and provided over 70 SBD worth of vital kitchen equipment, toiletries, food, clothes and school equipment for the children of the family.
@radjasalman led the survey...
Steem.Amal Program Manager @el-nailul posted a full report of the finances of the emergency assistance given...
The response from Steem.Amal was very much a team effort with @ibnusakdan, @muhammadbakrie , @alee75 @aisyahmychun, @rahmatilla, @keumalanasriah and @bundamonteski all assisting @radjasalman with the survey and the delivery of the emergency assistance.
---
---
3. Community Curator Account Rankings
Bangladesh Country Rep @toufiq777 has produced an updated list of the total amount of Steem Power being held by some of the leading communities with community curator accounts.
Currently top of the table is Steem Sri Lanka (@steem-sri.lanka) with over 195K SP, then SteemitFoods (@steemitfoods) with 172K SP and Steem SEA (@steemseacurator) with 115K SP...
---
---
4. Save2Soar
SteemAlive Community Leader @focusnow has posted an update on savings progress for the @save2soar project.
In the past two weeks 19 members of the community have managed to save 320 STEEM to power up...
---
---
5. PromoSteem T-Shirts Around the World
Members of the PromoSteem team in the Philippines were showing off their new Steem T-shirts at a recent meetup organised by @natz04.
The meetup was attended by @nathan49, @lemjoo, @lailyn.lariosa, @autumnbliss, @noaj along with @natz04 and his wife @chibas.arkanghil...
---
In Ghana PromoSteem Promoter @mcsamm reports that he has another batch of T-shirts to distribute to people joining up to Steem...
---
The production of many of the T-shirts has been supported by @stephenkendal.
---
---
6. Businesses on Steem
The Barista Academy in Venezuela reports on a training session they did for the Anzoategui State Coffee Producers Association...
---
Also in Venezuela @Cactusgens has posted a tutorial on succulent reproduction methods...
---
In Ghana @rhoddysfabrics shows off some new fabric collections all available for STEEM...
---
---
7. What3Words
@radoan has posted a reminder of how to use to What3Words.com to add geo-location information on photos in Diary Game posts...
---
---
8. Contests
@disconnect is running a contest tagging contest with 30 STEEM in prizes...
---
@the-gorilla is moving with the sports seasons and is now running a fantasy cricket contest with a 50 STEEM prize fund...
---
---
| | | |
| --- | --- | --- |
| STEEM price | US$ 0.32 | 21 Jul '21 0.36am UTC |
| STEEM price | 0.00001083 BTC | 21 Jul '21 0.36am UTC |
| CoinMarketCap Ranking | #173 | 21 Jul '21 0.36am UTC |
| SBD price | US$ 5.73 | 21 Jul '21 0.36am UTC |
| Alexa rank (steemit.com) | #6.895 | 21 Jul '21 0.36am UTC |
| Unique visitors (steemit.com) | 389,464 / day | 21 Jul '21 0.36am UTC |
| Page views (steemit.com) | 1,635,750 / day | 21 Jul '21 0.36am UTC |
---
---
This is #376 (20 Jul '21) of this daily news service.
---
---
[ graphics & images by @pennsif ]