The Steem News @ 12 September 2019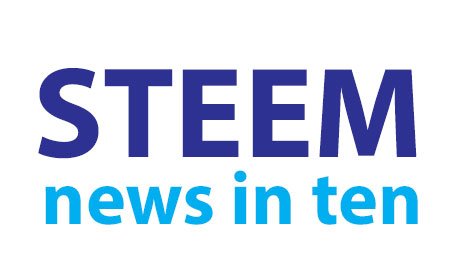 SteemPress launches its new roadmap and strategy for mass onboarding.
The Steem Foundation gives an update, @aggroed talks Nodes, MinnowBooster goes for the burn and @pharesim looks at curation and autovoting.
And there is news from SteemPeak, Sonic Groove Live, Build-It, Hyperspace and @thecryptodrive...
---
---
1. SteemPress releases strategy for mass onboarding
SteemPress has released its updated roadmap and growth strategy focusing around onboarding the masses.
Its roadmap includes new solutions...
A quality-focused referral program targeting specific growth segments.
Instant sign up to engage with content for new visitors.
A curation policy and voting guidelines built to encourage and support user and community growth.
Gamification and positive reinforcement through design.
Connect users to community projects, support their growth, and offer chances to contribute to shared goals.
@ecoinstant has responded to the SteemPress post with his ideas for Guest Accounts, similar to what SteemPress is implementing...
---
---
2. Steem Foundation Board Meeting
The Steem Foundation has published the minutes of its latest Board Meeting.
The board members of the Foundation are currently @bluefinstudios, @alexvan, @guiltyparties, @shadowspub, @upheaver, @aggroed and @eonwarped...
---
---
3. Nodes for everyone
If you are confused about Nodes, top 20 witness @aggroed has produced a guide to the different types - Seed Nodes, Witness Nodes, Compact Broadcast Nodes, Full RPC nodes...
---
---
4. MinnowBooster goes for the burn
Following the changes of Hardfork 21/22, the @MinnowBooster service has announced changes to its operation including the automatic burning of 5% of each fee received...
---
---
5. In search of real curation
Witness and founder of the new manual curation service @curangel, @pharesim discusses the issues around curation, autovoting and the EIP post hardfork 21...
---
---
6. SteemPeak SPS Proposal#2
Following the successful funding of its first proposal to the Steem Proposal System, SteemPeak co-founder @jarvie gives an update on the progress of their second proposal...
---
---
7. Sonic Groove Live adds Communities Choice
Sonic Groove's new weekly music contest, @sonicgroovelive, has added a Communities Choice Award...
---
---
8. Build-It - new DIY platform for Steem
@build-it has launched a new DIY platform on Steem - Build-It powered by the a Steem-Engine token BUILD...
---
---
9. Steem in Hyperspace
Witness @guiltyparties has set up a Steem community on Hyperspace (formerly Synereo)...
---
---
10. Write about Apples
To counter the drop in organic traffic to Steemit top 20 witness @thecryptodrive is encouraging steemians to write posts about currently topical and 'search engine attractive' topics like the recent launch of new products from Apple...
---
---
Note - This is the first edition of Steem News to be published via SteemPeak.com. This is to take advantage of their drafting and templating facilities, as well as allowing 10% of the post rewards to be burnt by setting a beneficary to @null. Thank you @steempeak
---
---
(change on previous day in brackets // n/c = no change)
Follow @penguinpablo, @steem-data & @eforucom for more statistics.
---
---
Visit the Steem Meetups & Events Calendar for a full list of meetups coming up...
---
---
This is #171 (12 Sep '19) of this daily news service.
Please let me know of any important posts or key data that should be included. Comment below or message me on Discord Pennsif#9921
Picking up from @thecryptodrive's Burnpost Challenge, a 10% beneficiary for this post has been set to @null.
---
[ graphics by @pennsif ]