SOS Daily News : all you need to know about the State of Steem @ 18 December 2018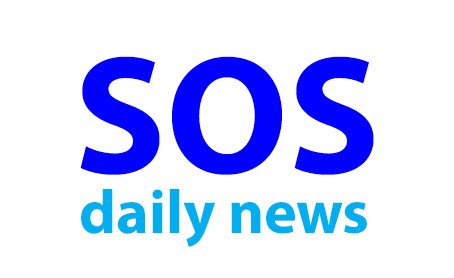 Lights, camera, action.
Community discussion is now moving on to community action...
First up in the last couple of days we have seen the amazing move to get Steem DApps listed on the State of the DApps site.
But not only did Steem get included on the site but we went straight in at number one on the charts...
This was all due to some great dev work from @therealwolf, a well directed tweet from @soyrosa and some stirling backup from the @oracle-d Twittersquad.
The State of Steem Forums Action Plan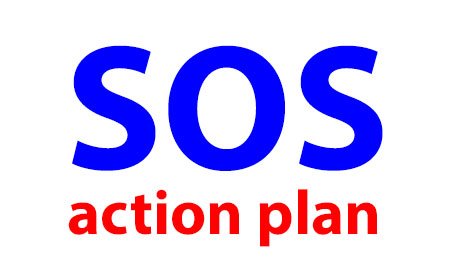 After the successful launch of the State of Steem forums last week, we are now moving on to the forums on specific themes.
This Thursday it is Technology.
These forums must go beyond just being jolly good talking shops. They need to be a catalyst for Community Action.
So alongside each forum I will be producing a skeleton action plan to serve as a starting point to determine what needs to be done and who will be doing it...
What is STEEM's Brand Story?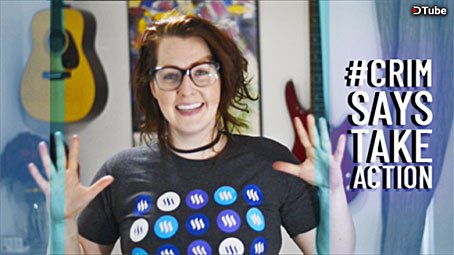 As a spinoff from her Steemwaves Saturday show on MSP Waves @crimsonclad has put out a fun challenge for people to come up with ideas for what should represent the Steem brand.
There is a t-shirt, STEEM and upvotes to be won. Check out @crimsonclad's DTube for all the details...
SteemCommerce On The Rise
There is definitely a rise in activity in projects focusing on the use of STEEM/SBD in ecommerce or dcommerce.
@dstors is gaining momentum.
@sagescrub of the @homesteaderscoop is teaming up with @graylan and @techcoderx to further develop the WooCommerce Steem Payment Gateway.
The @rutablockchain Steem Merchants project in Venezuela is getting into gear.
New projects like @paytomat are popping up almost daily.
These are all strengthening the use-case for STEEM.
---
In the meantime...
Read. Absorb. Digest. Discuss. Act. Together.
Become part of the Steem (R)Evolution.
---
(change on previous day in brackets // n/c = no change)
| | | |
| --- | --- | --- |
| Steem price | US$ 0.265 | 2018-12-19 07:57 UTC |
| SBD price | US$ 0.594 | 2018-12-19 07:57 UTC |
| Market Cap | US$ 80,364,109 | 2018-12-19 07:57 UTC |
| CoinMarketCap Ranking | #53 (n/c) | 2018-12-19 07:57 UTC |
| No. of Whales | 36 (n/c) | 2018-12-17 |
| No. of Orcas | 307 (n/c) | 2018-12-17 |
| No. of Dolphins | 1923 (+3) | 2018-12-17 |
| No. of Minnows | 9085 (+3) | 2018-12-17 |
Follow
@penguinpablo
for more statistics.
---
NEWS FROM STEEMIT INC
@steemitblog
-
Steemit Update
@ned - RocksDB and SMTs Announcement
@blockbrothers - Short official statement from @ned
---
NEWS FROM THE WITNESSES
#10 followbtcnews /
@crimsonclad
-
What is STEEM's Brand Story? A Fun Community Experiment: Crim Says Take Action
#27 @therealwolf - We Are Number 1°!
#32 @wise-team / @noisy - During last 3 weeks I have been a guest of 3 polish YouTube channels to talk about Steem and Steemit
#38 @blockbrothers / @exyle - Steemit.com #1 on stateofthedapps.com this morning
#47 @firepower - The State Of The DApps
#49 @fyrst-witness / @fyrstikken - They speak of a fork that will remove ze coins from Steemit Inc because of insta-mining?
#51 @helpie / @meno - The little FUD on the side
#57 @holger80 - Automation of Steem Basic Income
#81 @ro-witness - @Ro-Witness - Witness Update 19th of December 2018
#84 @mahdiyari - Steemauto v2 - Development progress
#186 @cryptohazard - Putting a break on my witness
To keep up to date with more posts from witnesses follow @witnesspage ...
NEWS FROM KEY PLAYERS, INFLUENCERS & OTHER CONCERNED STEEMIANS
@coruscate - This Bear Market is Helping to Build a Steem Middle Class
@daan - Steem Dapps Added to Stateofthedapps - Now Let's Focus on Getting Them Added to dappradar.com
@soyrosa - Now we're 'out there', others can start comparing :-)
@steevc - Help boost Steem dapps on State of the Dapps
@tarazkp - The Money or the Steem?
@tarazkp - Steem Blast: State of the Dapps
@taskmaster4450 - The Best Indicator For The State Of Steem?
@whack.science - [PROMO to FB] The Guide for Newcomers! What is STEEM Blockchain and Steemit?
---
NEWS FROM DAPPS, APPS & DEVS
@dlux-io
-
DLUX DAO 24 hours later
@dstors / @kenmelendez - dStors Delegators and the Importance of Supporting Projects
@homesteaderscoop - Homesteaders Co-op: The Model of an Ethical Marketplace
@paytomat - Grab your STEEM and buy some coffee
@steemauto - Steemauto v2 - Development progress
@steembasicincome / @holger80 - Automation of Steem Basic Income
Steem Merchants / @rutablockchain - Steem Merchants: The first supports received
@trips.teem / @anggreklestari - Trips.teem Makes Your Trip More Valuable
WooCommerce Steem Payment Gateway / @sagescrub - WooCommerce Steem Payment Gateway - Teaming up with @graylan and @techcoderx
---
If you want to check on progress of development on Steem, check out the GitHub here...
MEDIA COVERAGE OF STEEM & STEEMIT INC
CCN - Cryptocurrency News -
Steem Added to State of the DApps Listings
---
This is #16 of this daily news service.
Please let me know of any important posts or key data that should be included. Comment below or message me on Discord Pennsif#9921
---
[ graphic by @pennsif ]