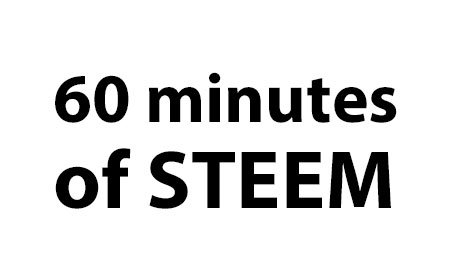 60 Minutes of Steem is back for its second episode.

This week the Steemit Inc team are coming on to give an update on current developments.

They will be talking about progress on the RocksDB/MIRA and wallet split projects.

The team will also be giving a recap of the Steemit Inc All Company meeting held in Austin last week.

There will also be a quick follow up from last week's brainstorming session on the 10,000 Minnows Project.

60 Minutes of Steem will take place on the MSP Waves Discord channel between 8pm and 9pm UTC.


---
---
This week's guests on 60 Minutes of Steem include ...
The show will be hosted by @pennsif with regular co-host @teamhumble.
---
---
Last week's show


60 Minutes of Steem kicked off last week with a special brainstorming session for the 10,000 Minnows Project initiated by @steevc.
Joining @steevc on the session were @carrieallen, @jackmiller, @paulag, @surfermarly, @starkerz, @theycallmedan and @wwf.
The recording of the show is available for anyone who missed it...
---
---
Three Show Thursdays...


Pennsif's three hour Thursday slot on MSP Waves is now split into three separate shows...
Three hours of great guests and great discussion - drop in to one show or all three.
---
---
Where to find 60 Minutes of Steem & how to listen in


The show will air on MSP Waves Radio on Thursdays from 8pm to 9pm UTC.
If you need to convert UTC time to your local time visit World Time Buddy
You will be able to listen through the PAL Discord server, via mspwaves.com, Vimm.TV or on Twitch at twitch.tv/mspwaves.
To join in with the chat during the forums please join the PAL/MSP Discord server.
---
---
[ graphic from @pennsif ]