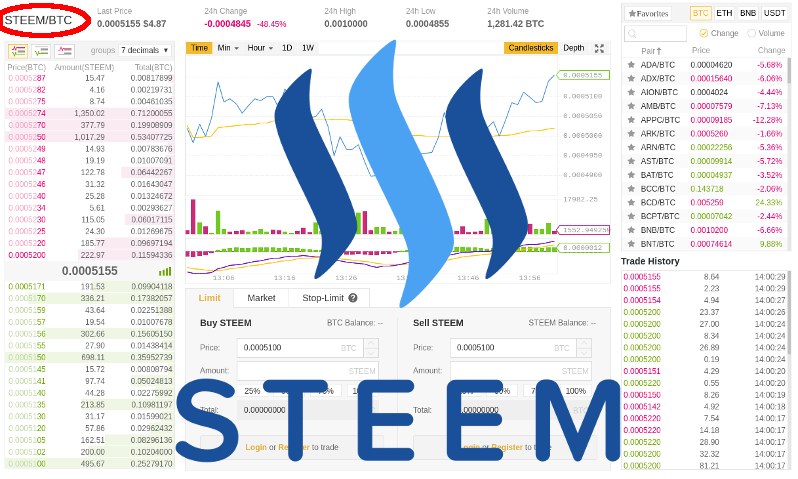 Breaking news!
As of today you can trade STEEM on Binance. Binance is in the top 3 cryptocurrency exchange based on volume according to coinmarketcap.com.
STEEM/BNB, STEEM/BTC and STEEM/ETH trading pairs are now available on Binance for trading. You can start depositing and trading STEEM now.
Here's the announcement:
https://support.binance.com/hc/en-us/articles/360000492012
And the link to the trading page:
https://www.binance.com/trade.html?symbol=STEEM_BTC
Binance has a much lower trading fee than Bittrex or Poloniex. 0,1% or even lower if you own Binance Coin. They are based in Hong Kong and known for their good support team.
SBD (Steem Blockchain Dollar) is not listed yet. Hopefully they will add SBD later as well.
Great news! I will definitely use them to trade STEEM!
Congratulations Steemians! :)
---
¯\___(ツ)____/¯ Don't miss out on my next post! Follow me @penguinpablo