Banging idea. Staple some $1s to golden tickets and bless the streets of Los Angeles.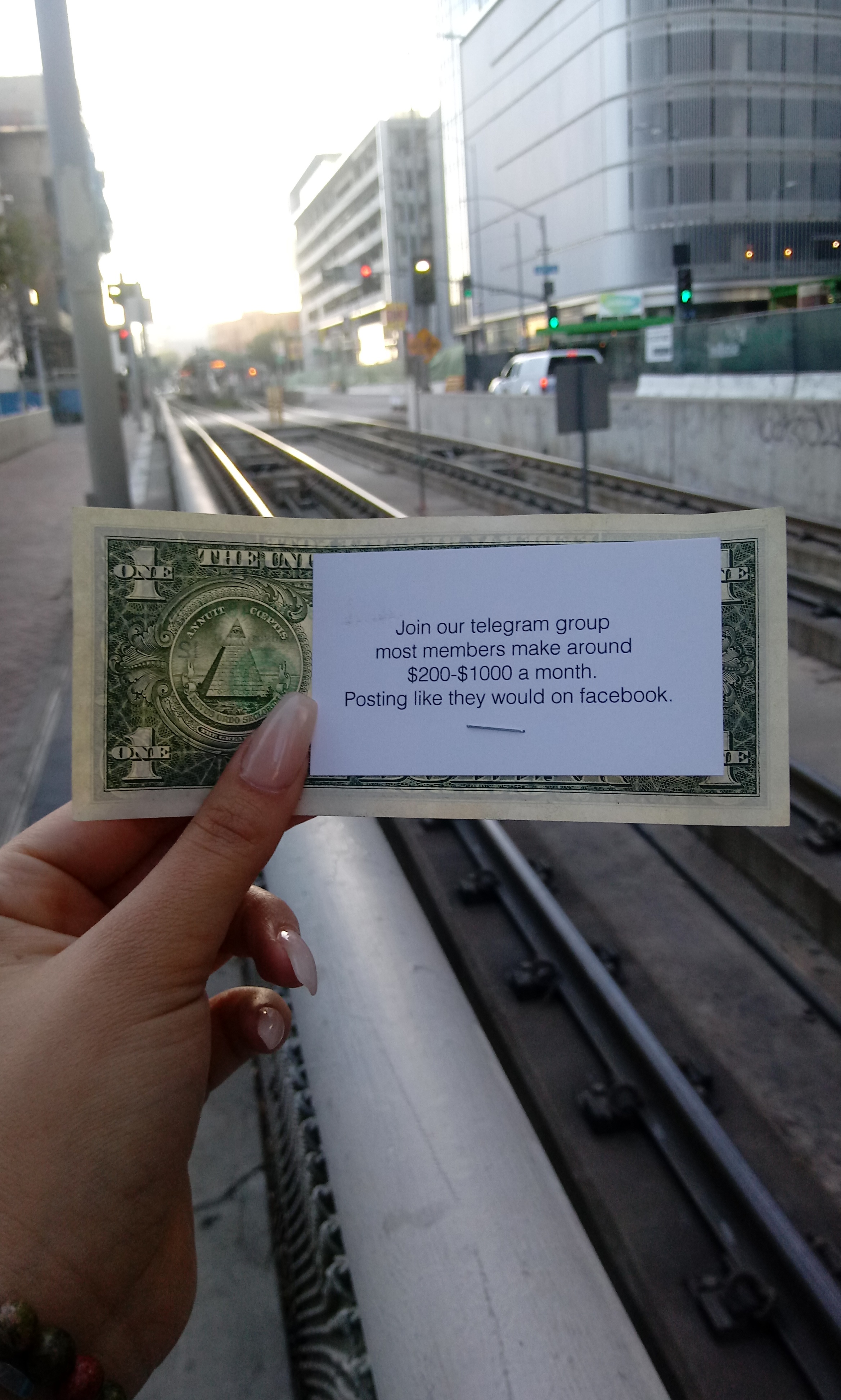 #steemitla
https://www.steemitla.com
most actively: @cryptohustlin, @sammyb, @peacewarriorette, @erring, @driva, @blockchainnation, @thevark
@steemitla
We exist online, on the blockchain, and in the streets. SteemitLA's street team, known as "Steem Team," took $100 in ones and stapled them to steemitLA business cards. Our mission? To get LA off Facebook and into the new lucrative community space for posting original content-Steemit. So, we handed the dollar bills out at Starbucks, on the street, at restaurants, on the train, even in ubers and lyfts...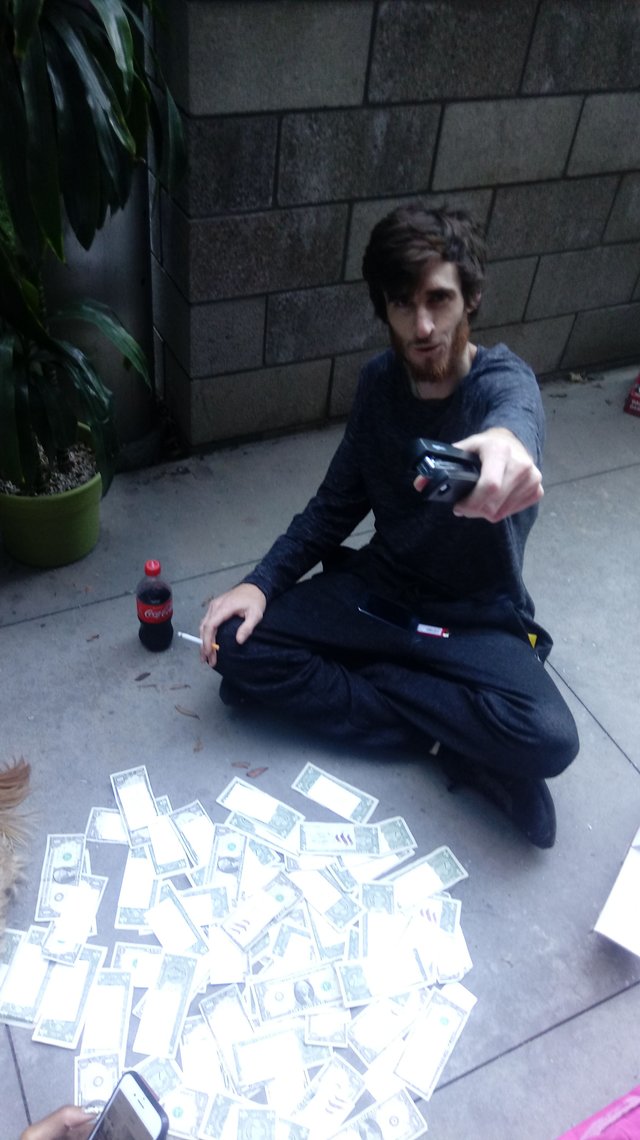 We believe everyone in LA is a future Steemian- and so it is our mission to spread the word and guide new users on Steemit.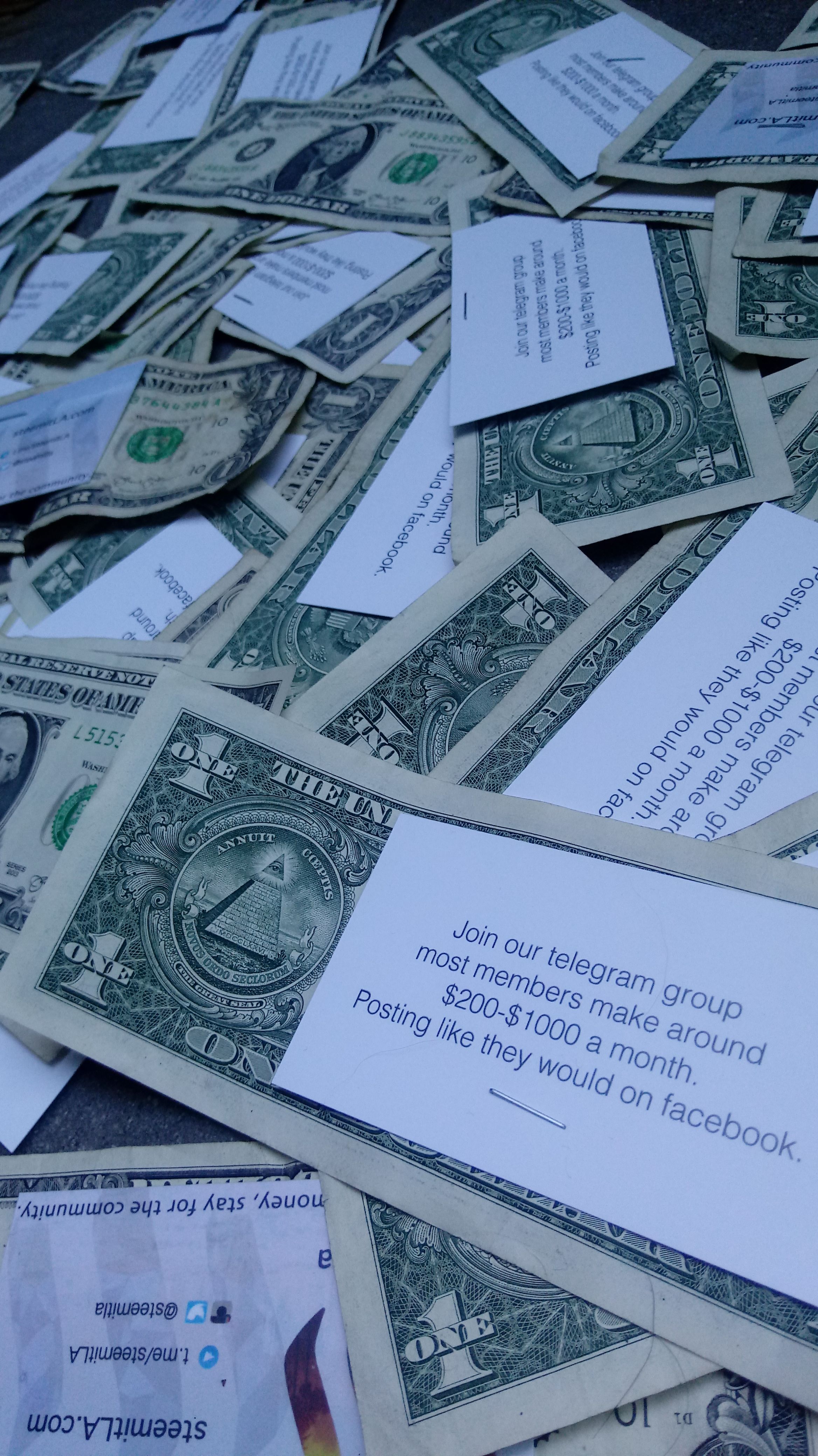 Steem Team coming soon to your city!