STEEMIT impacta en mi poder organizativo
"La mejor organización no asegura los resultados. Pero una estructura equivocada sería garantía de fracaso." Peter Ducker
Para lograr una meta de vida debes establecer prioridades. Alcanzar las metas consiste en dar un paso certero hacia un objetivo, que de algún modo, es más grande que tú.
El hombre está condicionado a evolucionar, avanzar en todos los aspectos de su vida para ajustarse a la demanda del día a día y adaptarse adecuadamente al género social.
Todos desempeñamos un rol dentro del sistema de causas y efectos, un interminable desempeño de funciones que nos conducen a reinventarnos, a visualizar más allá de nuestros propósitos comunes y trascender por el bien de los nuestros y de nosotros mismos.
---
"Siempre he dicho que el ser humano debe aprovechar al máximo su potencial. Aprender cosas nuevas es la forma más conveniente de lograr la plenitud"
Los elementos giran en torno a nosotros de una manera desorganizada que a veces no logramos entender. Afianzarnos lo suficiente a ellos para lograr darle sentido es una tarea ardua, pero igualmente necesaria.
"En síntesis, el poder e influencia es una habilidad que el gerente debe desarrollar para obtener beneficios entre los cuales podemos precisar: mejora la posición e influencia en el personal, motiva al talento de la organización, mejora la capacidad de bloquear el actuar de los opositores, neutraliza las influencias inapropiadas, motiva a otros en cuanto a mejorar las actitudes y comportamientos deseables." Julio Domínguez G.
"Me atreví a citar este importante párrafo de un artículo relacionado con "Poder Organizacional", porque el mismo denota con claridad el fin que se persigue dentro de una estructura organizativa donde interactúan muchas personas. Del mismo modo refleja cuales son los resultados promisorios cuando se lleva a cabo un trabajo estableciendo el orden y asumiendo un pensamiento colectivo."
---
Mi propia experiencia vivida con Steemit.com me ha llevado a replantearme en un modelo nuevo, muy distinto a mis hábitos anteriores.
Ahora se trata de estar incorporado a la descentralización, donde soy mi propio jefe y donde los resultados de mi esfuerzo dependen exclusivamente de mi capacidad de organizarme.
Inicialmente consistía en ir cada mañana detrás de un nuevo Dolar. Ganar criptografía se convirtió en mi propia carrera contra el tiempo, fueron muchas las iniciativas que emprendí desde el primer momento tratando de abarcar lo más posible, pero sin un plano de acción específico. Algo que fuera lo suficientemente claro y que explotara mi potencial creativo al máximo.
---
Steemit.com me hizo descubrir, mediante mi dedicación sobre el trabajo, cuales eran mi intereses reales al punto de forjarme una meta "Ser Creador de contenido".
¡Como pueden ver ya el objetivo fue propuesto!, pero aun habían cosas por solucionar.
Organizar mis ideas y tener siempre a la mano un motivo de inspiración que me ayudara a desarrollar mi blog fue un compromiso personal el cual asumí con naturalidad. Luego vinieron otros pasos asociados los cuales tuve que tener en cuenta para no fracasar en la idea de ser un Steemian exitoso.
Señalaré algunas de las medidas organizativas que tomé para garantizar el funcionamiento:
Establecer mi propio sitio de trabajo (oficina)
Repotenciar mi PC
Hacer un horario de trabajo
Asumir una actitud creativa
Crear normas familiares
Crear una interfaz de usuario y hábitos de interacción dentro de la plataforma
Pensar en positivo
Dedicación y constancia
---
Por ahora estos han sido mis pilares fundamentales, pero de acuerdo a los cambios que se vayan presentando sé que tendré que ir evolucionando a la par de los acontecimientos.
"Cuando el trabajador logra un balance entre sus funciones y las necesidades del mundo que le rodea, se puede llegar a decir que está bien organizado" (pensamiento propio del autor)
En base a esto pienso que las cosas deberían girar a su favor. Con un toque de suerte y depositando fe en todo lo que hace creo que el camino hacia el éxito estaría trazado.
---
No podría sentirme completamente organizado si no tengo en cuenta el bienestar de los demás.
¡Por un mejor Steemit!, mi poder organizativo también está dirigido a tomar en cuenta a todos mis compañeros de ecosistema, ya que ellos forman parte importante de mi vida y mi esfuerzo mancomunado dentro de la plataforma de medios sociales Steemit.com.
Me encantaría saber cual es tu punto de vista:
¿ME PODRÍAS CONTAR TU EXPERIENCIA ORGANIZATIVA PERSONAL?
¿CREES QUE ORGANIZARNOS DE LA MEJOR FORMA MEJORA NUESTRA CALIDAD DE VIDA?
¿COMO IMPACTA STEEMIT EN TU PODER DE PLANIFICACIÓN?
---
STEEMIT impacts my organizational power
"The best organization does not ensure the results. But a wrong structure would guarantee failure." Peter Ducker
To achieve a goal life you must set priorities. Achieving the goals consists in taking an accurate step towards a goal, which in some way is bigger than you.
Man is conditioned to evolve, advance in all aspects of his life to adjust to the demand of day to day and adapt appropriately to the social gender.
We all play a role within the system of causes and effects, an endless performance of functions that lead us to reinvent ourselves, to visualize beyond our common purposes and to transcend for the sake of ours and ourselves.
---
"I have always said that the human being should make the most of his potential. Learning new things is the most convenient way to achieve fullness"
The elements revolve around us in a disorganized way that sometimes we fail to understand. Strengthening them enough to make sense of it is an arduous but equally necessary task.
"In summary, the power and influence is a skill that the manager must develop to obtain benefits among which we can specify: it improves the position and influence on the staff, motivates the talent of the organization, improves the ability to block the actions of the opponents , neutralizes inappropriate influences, motivates others to improve desirable attitudes and behaviors." Julio Domínguez G.
"I dared to cite this important paragraph of an article related to "Organizational Power", because it clearly denotes the goal that is pursued within an organizational structure where many people interact. In the same way it reflects what are the promising results when a job is carried out establishing order and assuming a collective thought."
---
My own experience with Steemit.com has led me to rethink a new model, very different from my previous habits.
Now it is about being incorporated into decentralization, where I am my own boss and where the results of my effort depend exclusively on my ability to organize.
Initially it consisted of going every morning behind a new Dollar. Winning cryptography became my own race against time, there were many initiatives that I undertook from the beginning trying to cover as much as possible, but without a specific plane of action. Something that was clear enough and exploited my creative potential to the fullest.
---
Steemit.com made me discover, through my dedication about work, what my real interests were to the point of forging a goal "Being Content Creator".
As you can see, the objective was already proposed! But there were still things to solve.
Organizing my ideas and always having on hand a motive of inspiration to help me develop my blog was a personal commitment which I assumed naturally. Then came other associated steps which I had to take into account so as not to fail in the idea of ​​being a successful Steemian.
I will point out some of the organizational measures I took to guarantee the operation:
Establish my own work site (office)
Repower my PC
Make a work schedule
Assume a creative attitude
Create family rules
Create a user interface and interaction habits within the platform
Think positive
Dedication and constancy
---
For now these have been my fundamental pillars, but according to the changes that are presented I know that I will have to evolve along with the events.
"When the worker achieves a balance between his functions and the needs of the world around him, it can be said that he is well organized" (Author's own thinking)
Based on this I think things should turn in their favor. With a touch of luck and putting faith in everything he does, I think the path to success would be traced.
---
I could not feel completely organized if I do not take into account the welfare of others.
For a better Steemit !, my organizational power is also aimed at taking into account all my ecosystem partners, since they are an important part of my life and my joint effort within the Steemit.com social media platform.
I would love to know what your point of view is:
CAN YOU TELL ME YOUR PERSONAL ORGANIZATIONAL EXPERIENCE?
DO YOU THINK THAT ORGANIZING US IN THE BEST WAY IMPROVES OUR QUALITY OF LIFE?
HOW DOES STEEMIT IMPACT ON YOUR PLANNING POWER?
---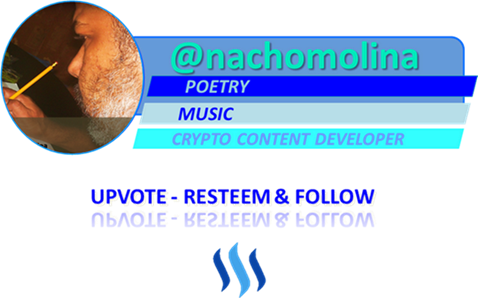 "Tu opinión es importante, con gusto responderé tu comentario"
"Your opinion is important, I will gladly answer your comment"