Ok... so now we are at the crossroads... Traders have pressed the price to 1.17 USD...
The question now is where is this headed... With no news perhaps traders paint some new lines... If I had to bet I would bet that the breakout will be again to the upside...
But hey... if traders are at the rudder they could take us to 0.10 USD as well... remember... traders trade with all stuff... they do not take into account if it is shit (Verge) or something with a great future (Steem)... right now they value Verge much higher... because of its Dogecoin technology and several 51% attacks in the last months... But those are traders... hodlers should see some more value in Steem than in unstable Pornhub Verge.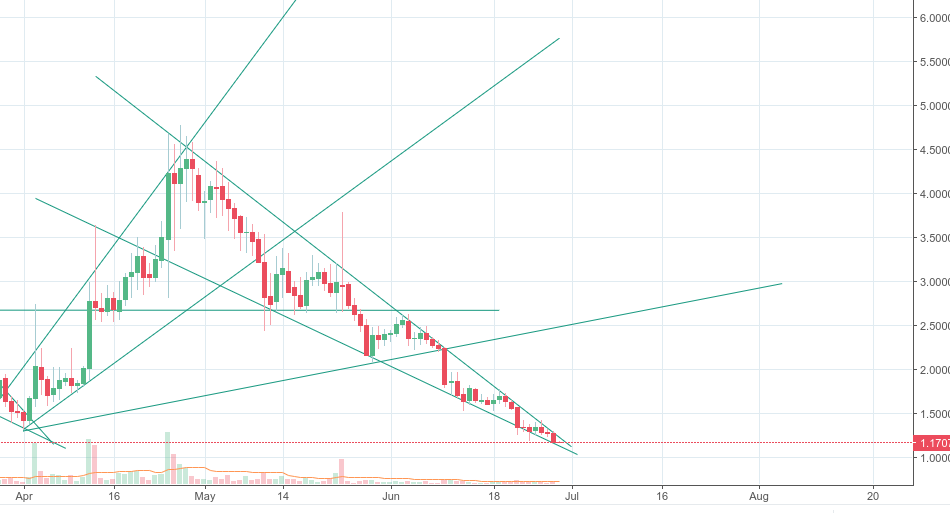 Disclaimer: No investment advice, just my opinion.